Joomla Template Creator Software
Make professional Joomla Templates and Websites, No-code / Zero-code!
How Does this Joomla Template Builder Work?
Why Use TemplateToaster as Joomla Template Builder Software?
TemplateToaster is made to design spectacular Joomla! Templates and websites without any hassle. It is a boon for newbies and professionals alike. Design any theme, page, you can imagine for your website using TemplateToaster – The Ultimate Joomla Template Creator!
Demo of Joomla Template Creator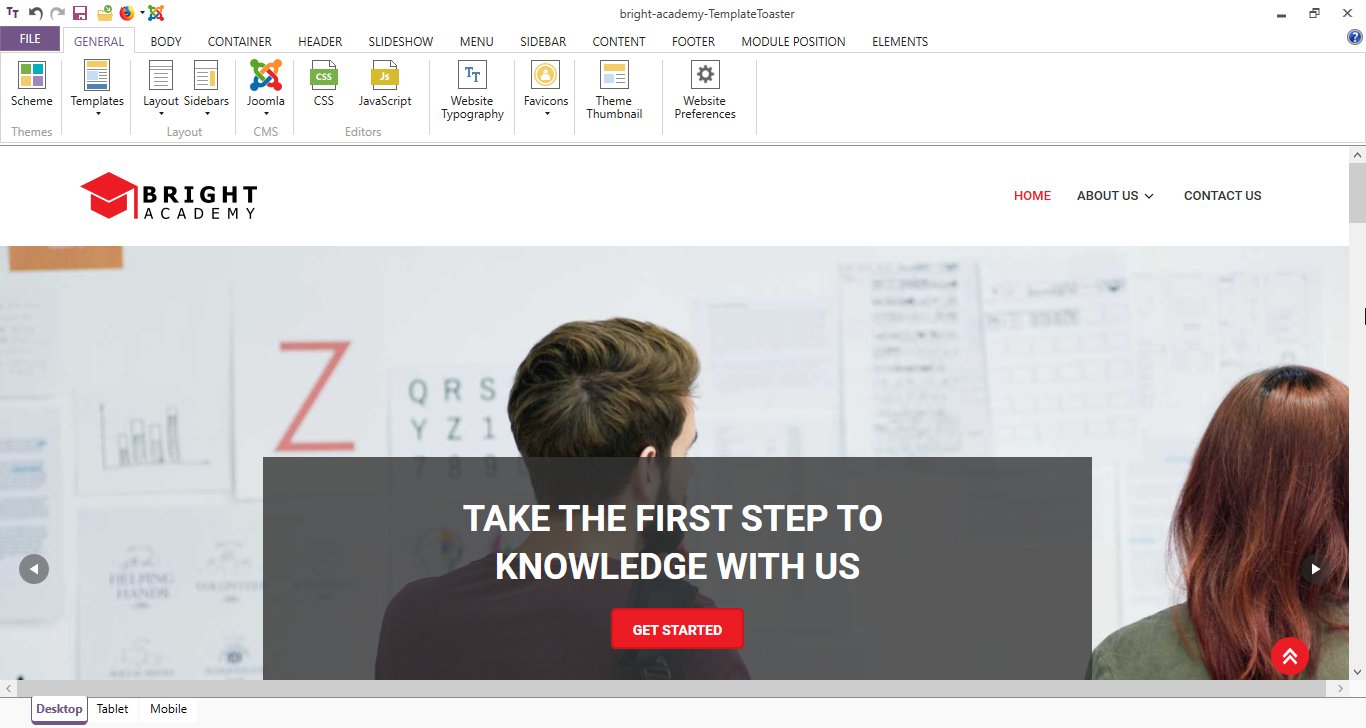 Features
Power-packed with a dynamic set of features so that you can create amazing templates. You don't have to bother about the code. It is a no code software.
Joomla 4.x and 3.x Support
TemplateToaster support creating tempaltes and websites for the latest Joomla 4.x version and 3.x to help you create powerful and responsive designs, along with a wide array of features to help you achieve desired results. Additionally, it offers a more friendly backend UI, coding developments, enhanced SEO features, faster page loading times, and much more. Joomla 2.5 support is still available.
Custom Header Design
TemplateToaster comes with several header layout options to match your personal taste. Customize the height and width of the header as required and put background images, foreground images, logo, social icons, title, slogan, etc. in the header to make it impressive.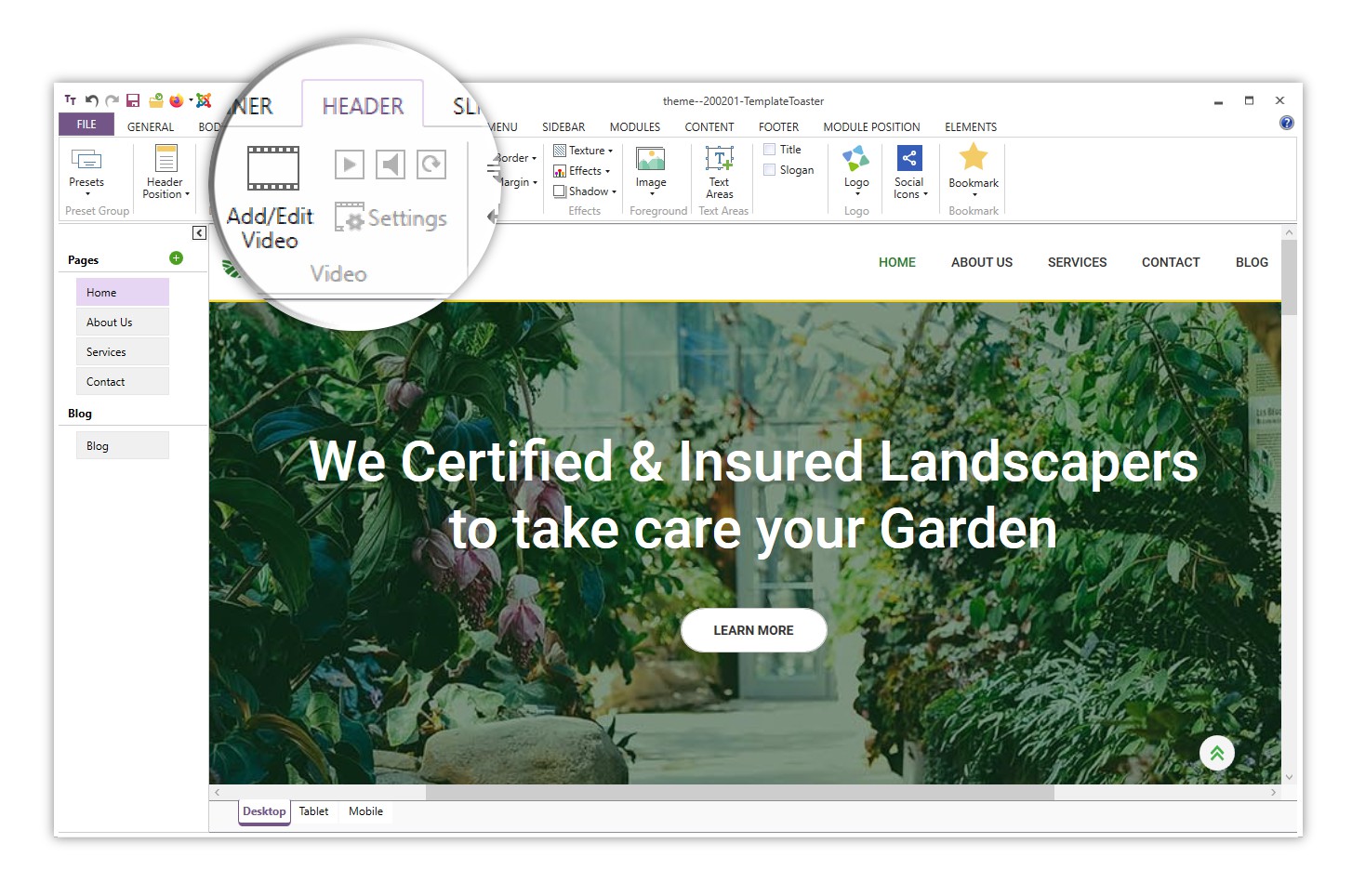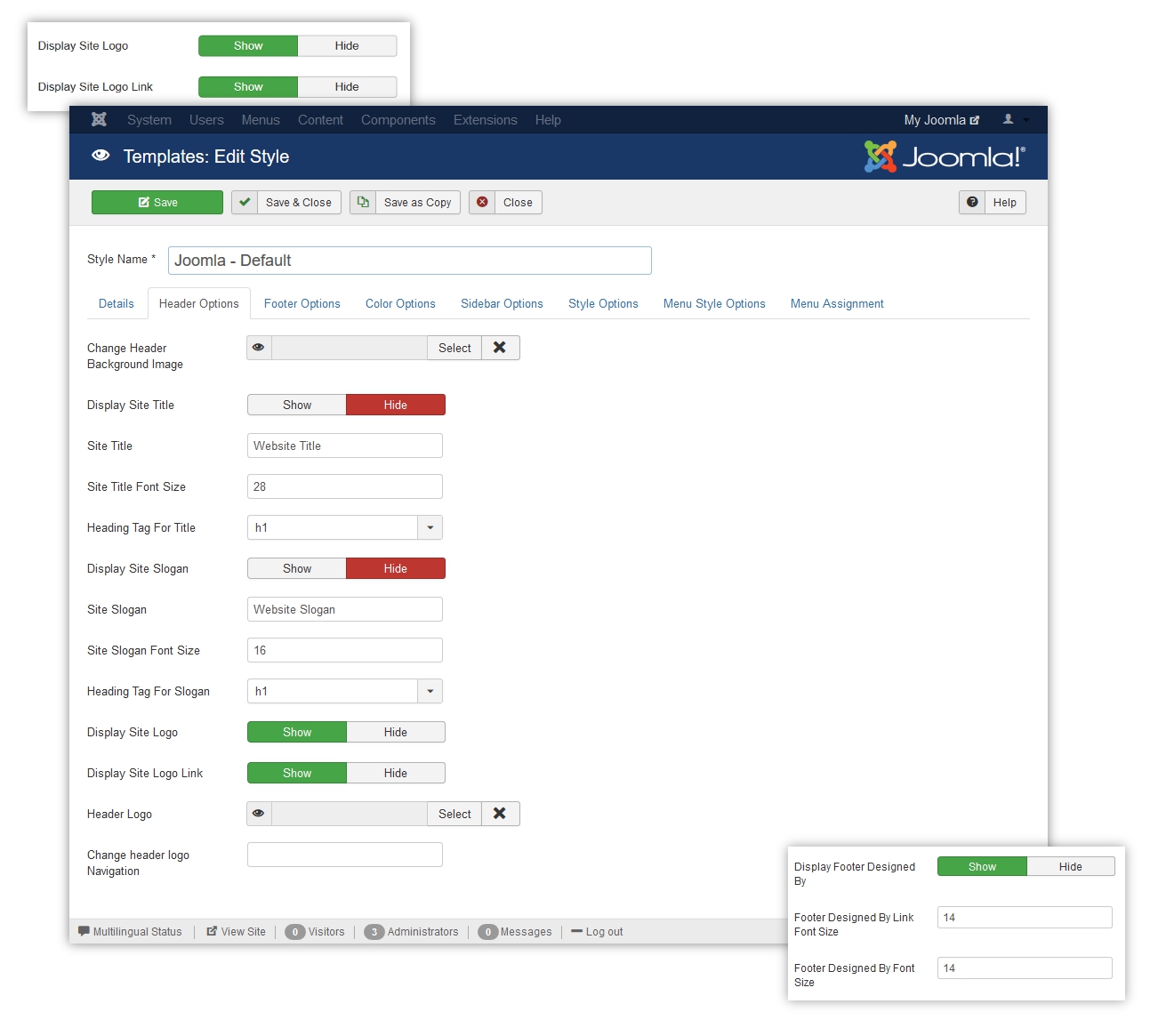 Joomla Template Options
Deck up your website even after template installation! TemplateToaster provides a friendly UI for making alterations. In the 'Template Options' menu, plenty of options like Slideshows, Footer, Color options, Sidebar style, Menu style, etc. are available, all from the backend.
Add Custom Module Positions
TemplateToaster allows creating unlimited custom module positions in templates for advanced functionality. Using images, gradient, or color in the background of custom module positions is also supported! These Module Positions can be positioned anywhere above and below the header, footer, sidebar, menu bar, etc.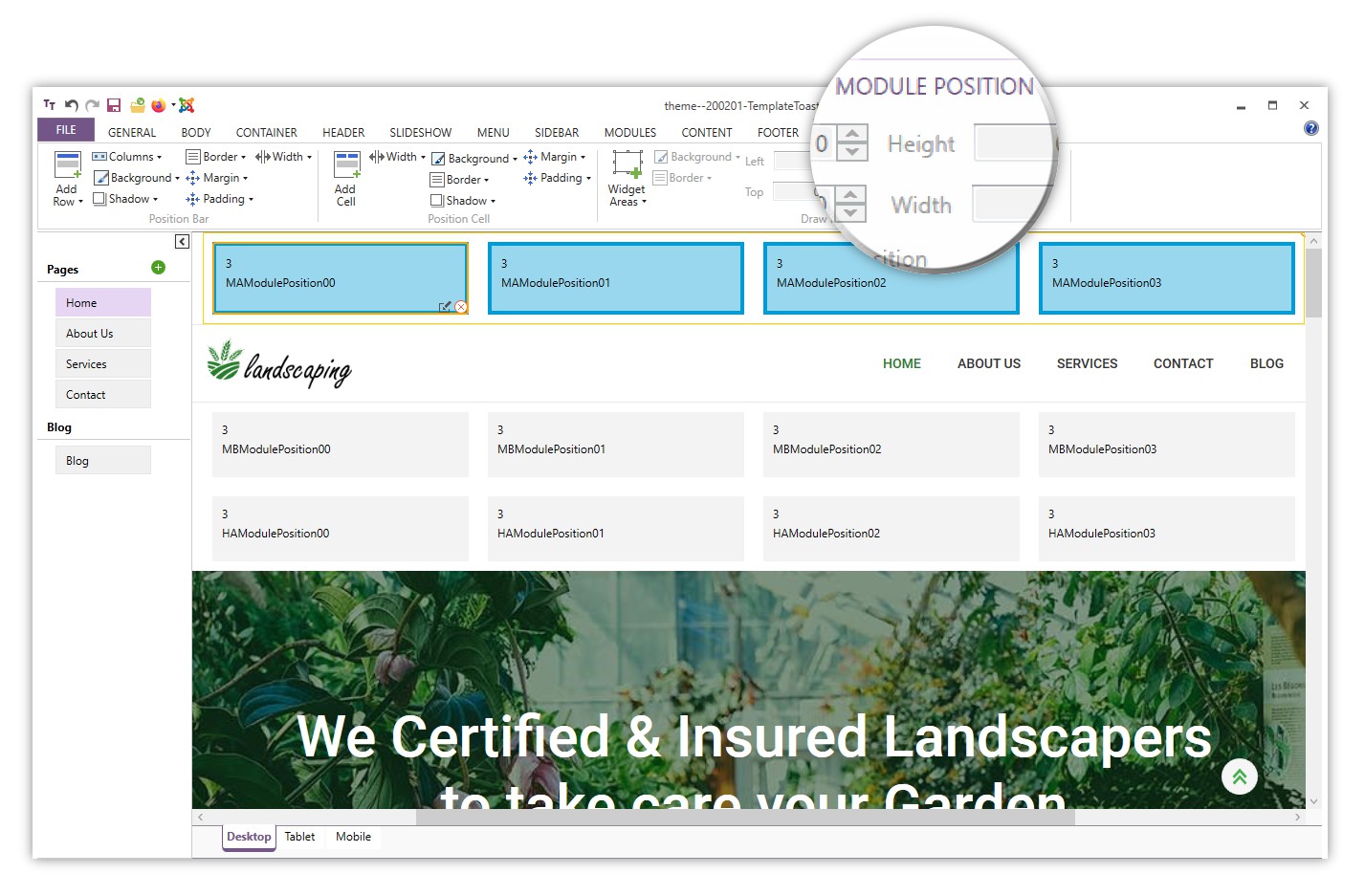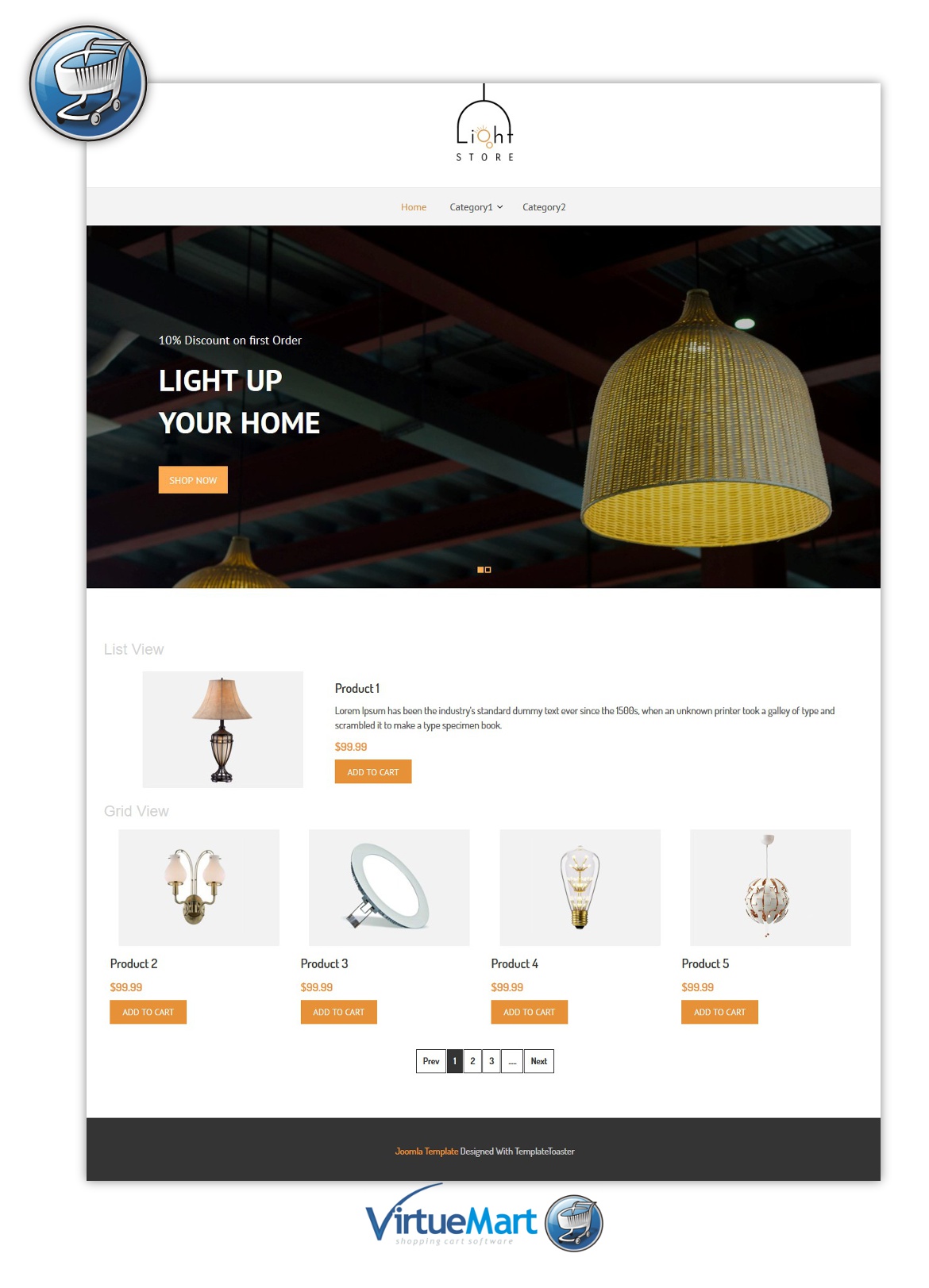 VirtueMart Support
Thinking of creating an ecommerce website with Joomla! as CMS? Design VirtueMart compatible Joomla! Templates with TemplateToaster software.Templates designed with this wonderful design tool flawlessly adopt all the changes done in VirtueMart modules at the backend!
Create Extension-Friendly Templates
The templates created with this software are fully compatible with most of the Joomla! Extensions, allowing you to choose from categories like Site Management, E-Commerce, Social Web, and more. To name a few, R Antispam, Akeeba Backup, EasyBlog, KeyCAPTCHA, and ReReplacer are some of the compatible extensions.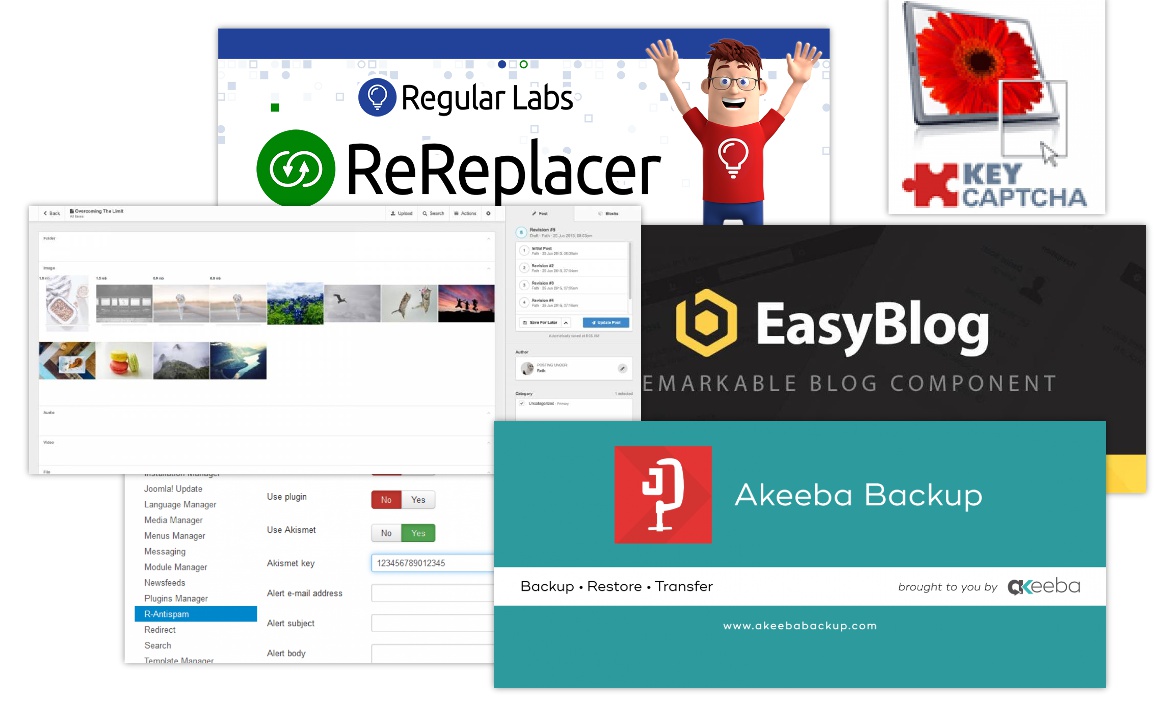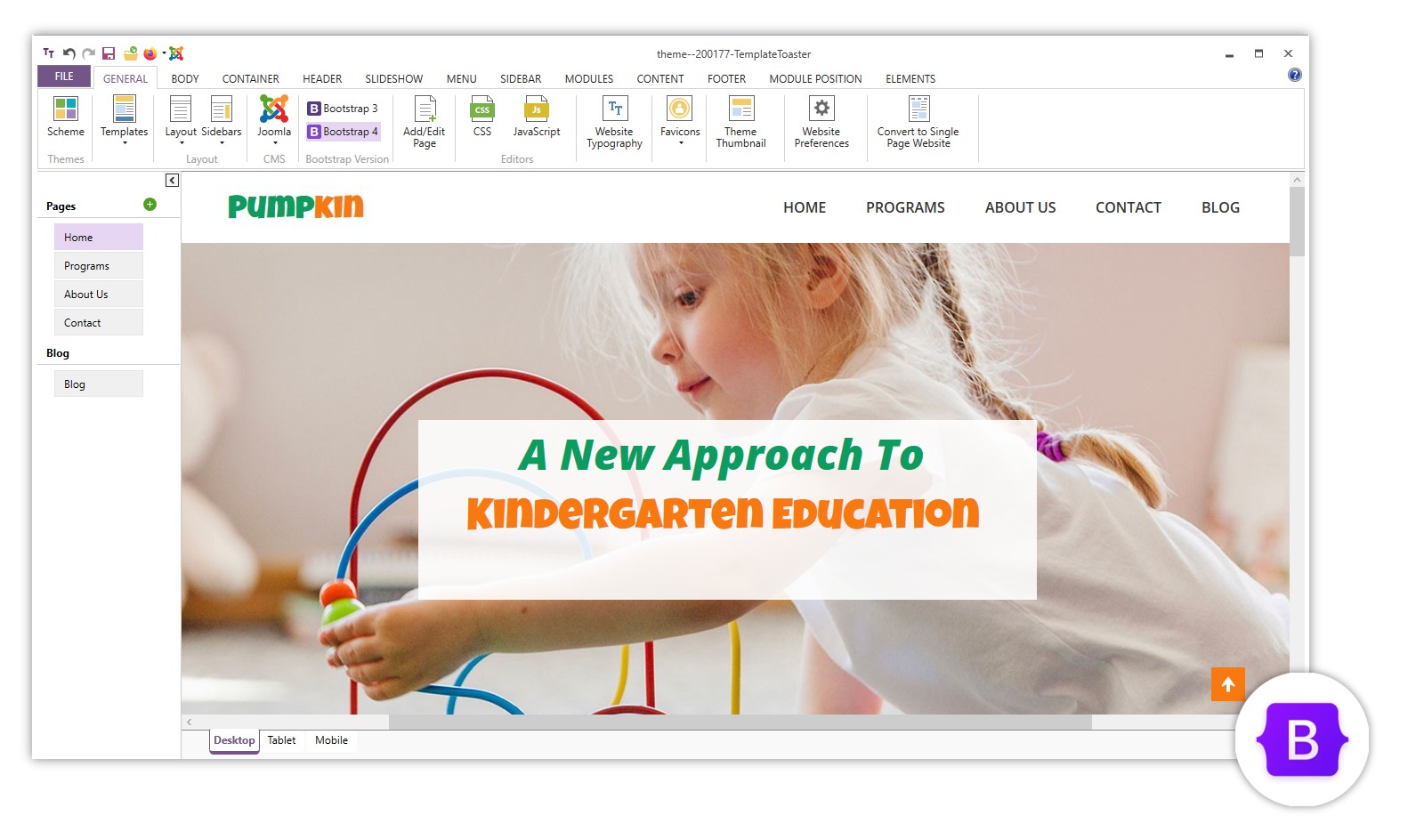 BootStrap Compatible
TemplateToaster supports Bootstrap Framework, which means all the generated Joomla! Templates are Bootstrap-based ensuring the fluidity or responsiveness of the website making it mobile-friendly! Modification of all the default Bootstrap controls can be done straightaway in the software itself. Moreover, with Bootstrap 5 support we bring a lot of exciting additions and features to you.
Responsive Web Design
Joomla! Templates designed using this robust software fully support RWD (Responsive Web Design). This provides an optimal viewing experience across a wide range of devices (from mobile phones & Blackberry devices to small tablets & desktop monitors) making the website more visually-impressive!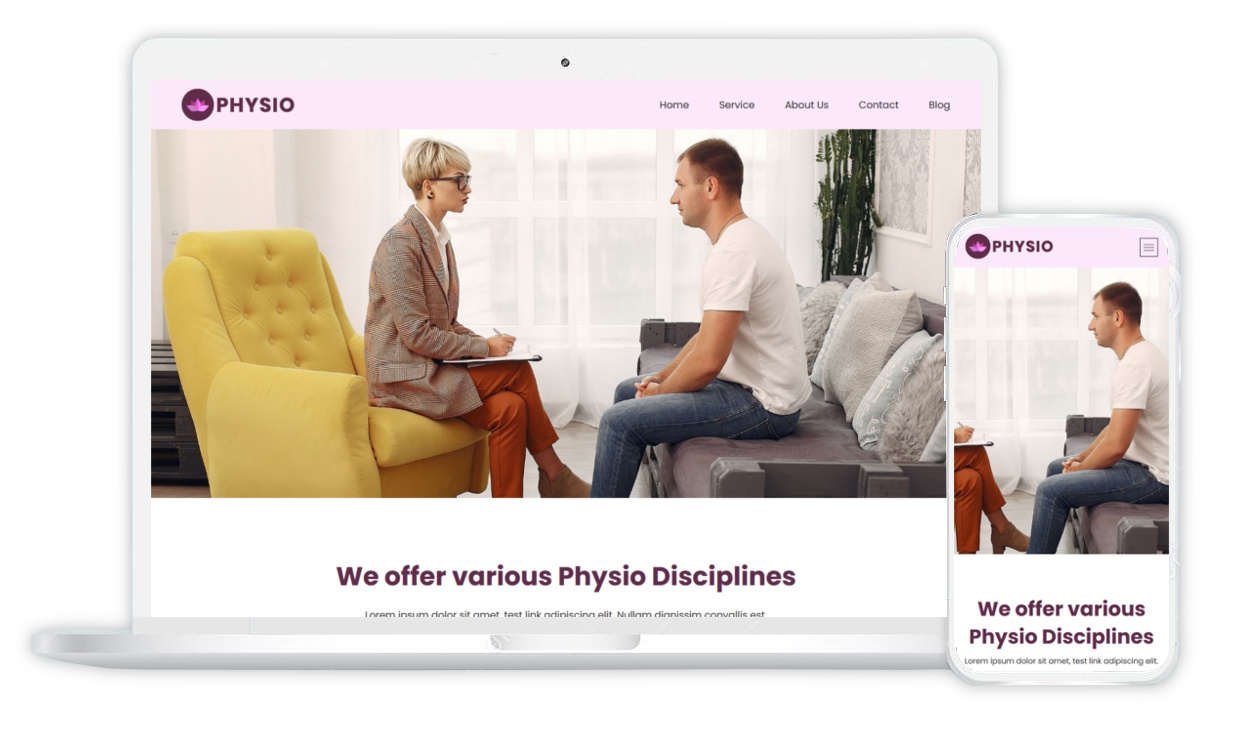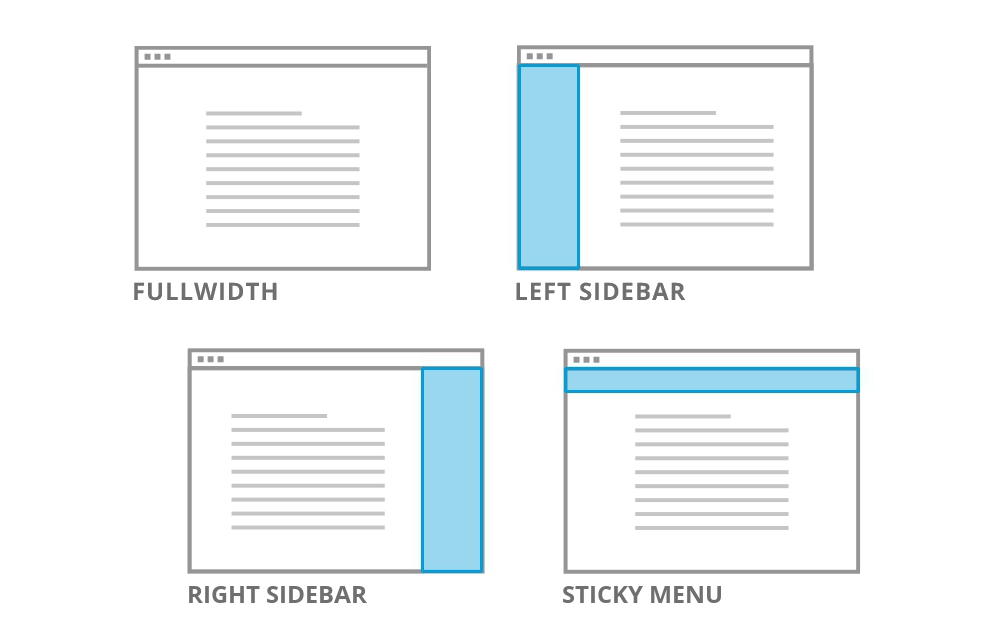 Ample Layout Options
Sticky menu, Full-width layout design, Menu inside header, Sidebar layout: No Sidebar, Single Sidebar (Right or Left), Double Sidebar (Right-Left, Right-Right, Left-Left) etc. are the Layout features available in TemplateToaster to design Joomla! templates.
How to Create a Joomla website with our Joomla Template Creator
Here are the steps to design a Joomla site
Get your domain and sign up for Web Hosting
Modify any of our pre-designed templates or create your own from scratch.
Make it live for users in no time.
Plan your strategy and drive traffic to your website.
Our Standards
W3C Validation
Joomla! themes created with TemplateToaster software are W3C valid. They show up seamlessly on all major web browsers. Also, they conform to International Standards.
HTML5 & CSS3 Standards
TemplateToaster supports the latest HTML5 and CSS3 standards. Hence, the software exports extremely lightweight Templates avoiding the heavy set of divs and images.
Blazing Fast Speed
All the Joomla! Templates created with this software have no divs or styling codes. Thus, the templates are lightweight and exceptionally fast! No doubt, they pass all page speed tests.
Make a Start with Our Pre Designed themes
This Joomla Template Creator comes with hundreds of professionally designed theme to choose from.
Testimonials
Using TemplateToaster Joomla template creator was the best decision to bring my existence into being. I was looking for something like this for so long, and when I found this software, I was delighted and much relieved. Thank you for this.
This is by far one of the best Joomla template creators I have come across. The kind of features and completely user-friendly interface it provides is simply unmatched. It's really very intuitive and helps you get started quickly and effortlessly.
Having able to use this Joomla theme builder software is like making your dream website come true, that too without any difficulty. I don't think there's any other simple yet so impressive Joomla theme builder out there. Love it!
Nowadays using a drag and drop website builder has become very trendy. Because it provides you the ease to design your theme the way you like it to be. And this robust Joomla theme creator is one such software that offers you great results wrapped in simplicity. And with support for Joomla 4, it has certainly taken things to a whole new level. Thank you!
Quickly Launch Your SEO-Friendly Joomla Website and Grow Your Business
There are tons of reasons to choose TemplateToaster Joomla Template Creator. Then why not? Create your responsive Joomla template today.