WordPress Theme Builder
Our WordPress theme builder build WordPress website and site in just few clicks
Start as a beginner, finish like a pro!
How this WordPress theme builder Works?
Why use this WordPress Website Builder?
Being a desktop-based WordPress page Builder, it is designed to be used for creating professional themes by newbies. You don't need to know how to code or how to arrange visual elements. All you need is your vision for your theme and our builder's drag and drop interface. TemplateToaster made themes you can find in the WordPress Repository as well.
WordPress Theme Builder – Features
It is stocked with features in such detail that you'll never have to write a single line of code for your WordPress theme. Ever!
Theme Options
Jazz up your website without any coding in a user-friendly interface! Yes, go to Theme Options menu and change Header Image, logo, footer text, slideshow images, SEO settings, etc. all from your WordPress Dashboard!
One Page WordPress Theme builder
With TemplateToaster WordPress template creator you can easily create a one-page website without any extra effort. It makes everything easy-to-do.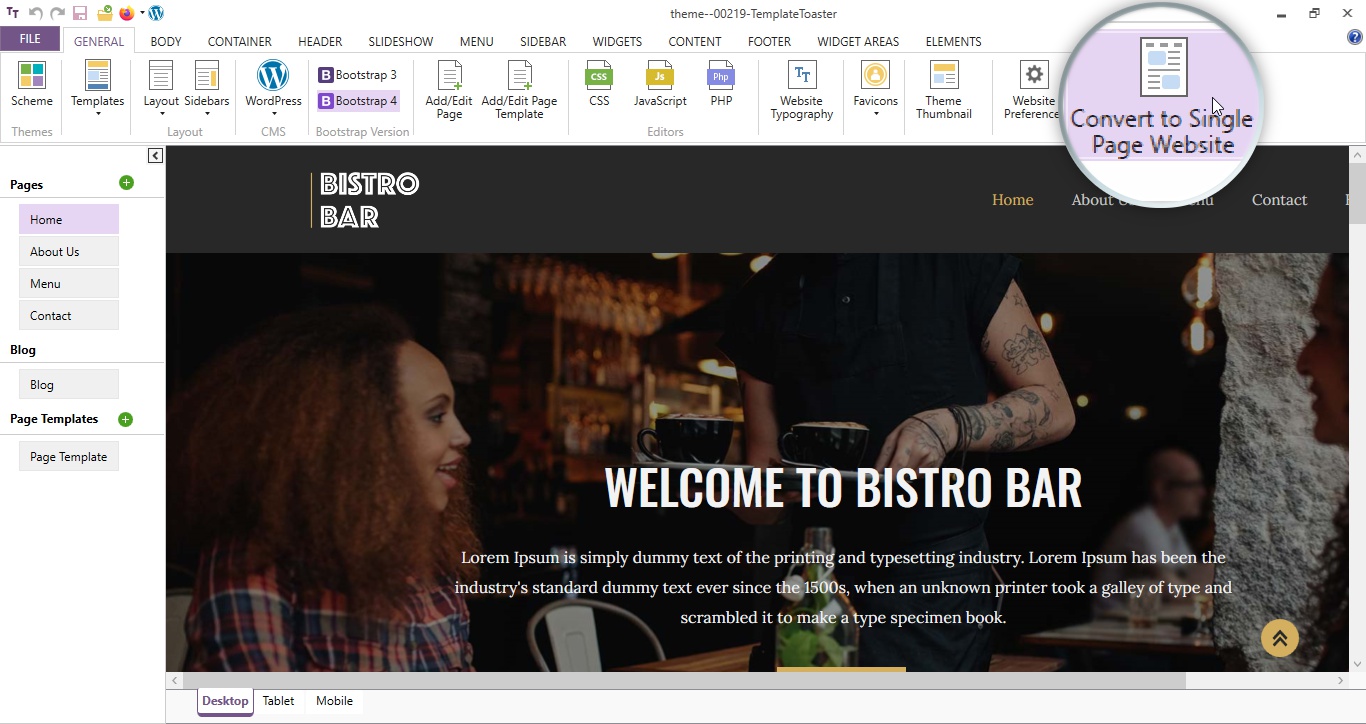 Drag & Drop theme creator
The simplicity of using drag & drop functionality will give you amazing results in minutes. You will be totally free from the burden of writing complex codes.
WooCommerce Compatible
Proficient to produce crisp layouts with adjustable sidebars, unmatched navigation, and responsiveness makes all the themes WooCommerce compatible. They integrate seamlessly with WooCommerce and give you an edge over the competition.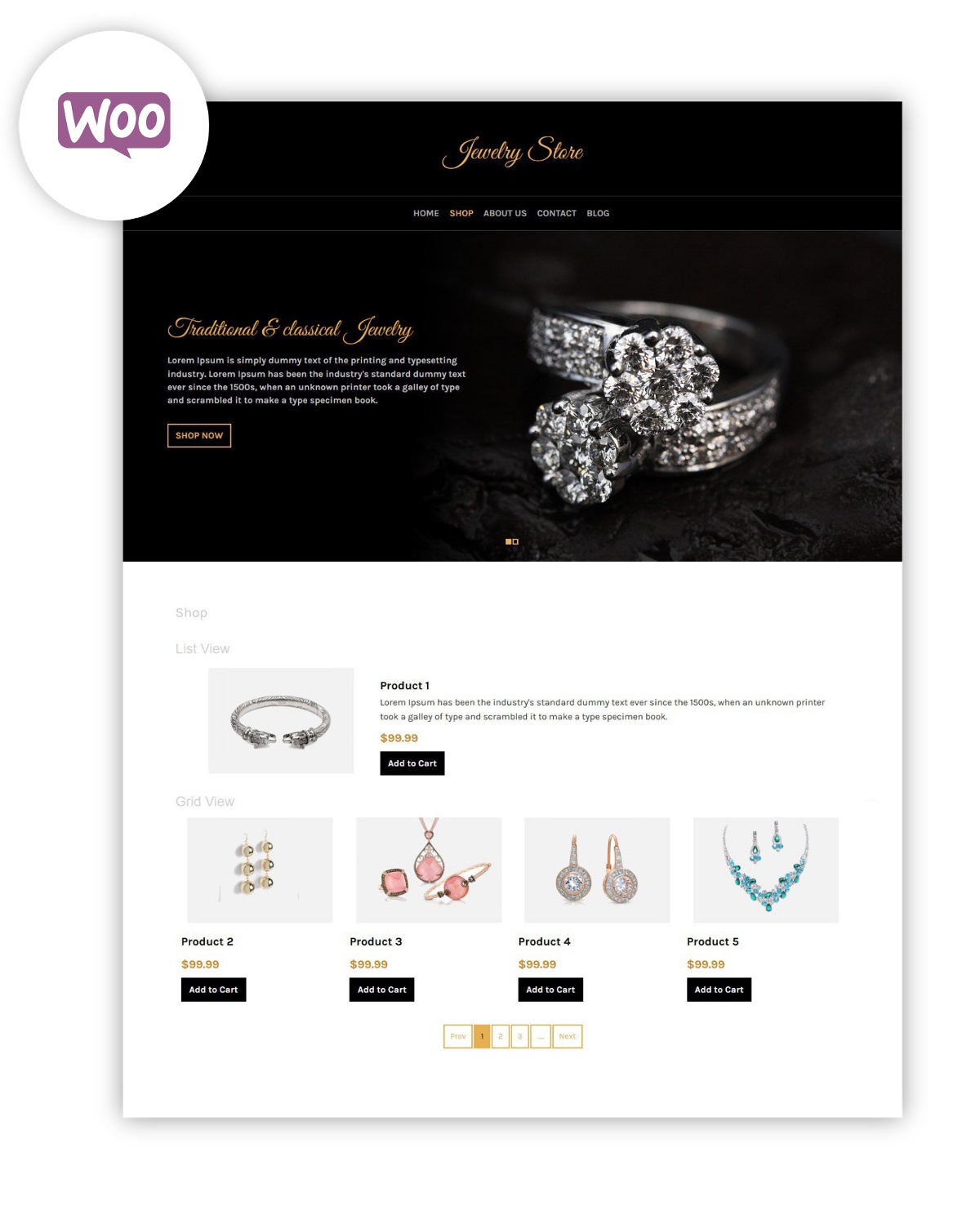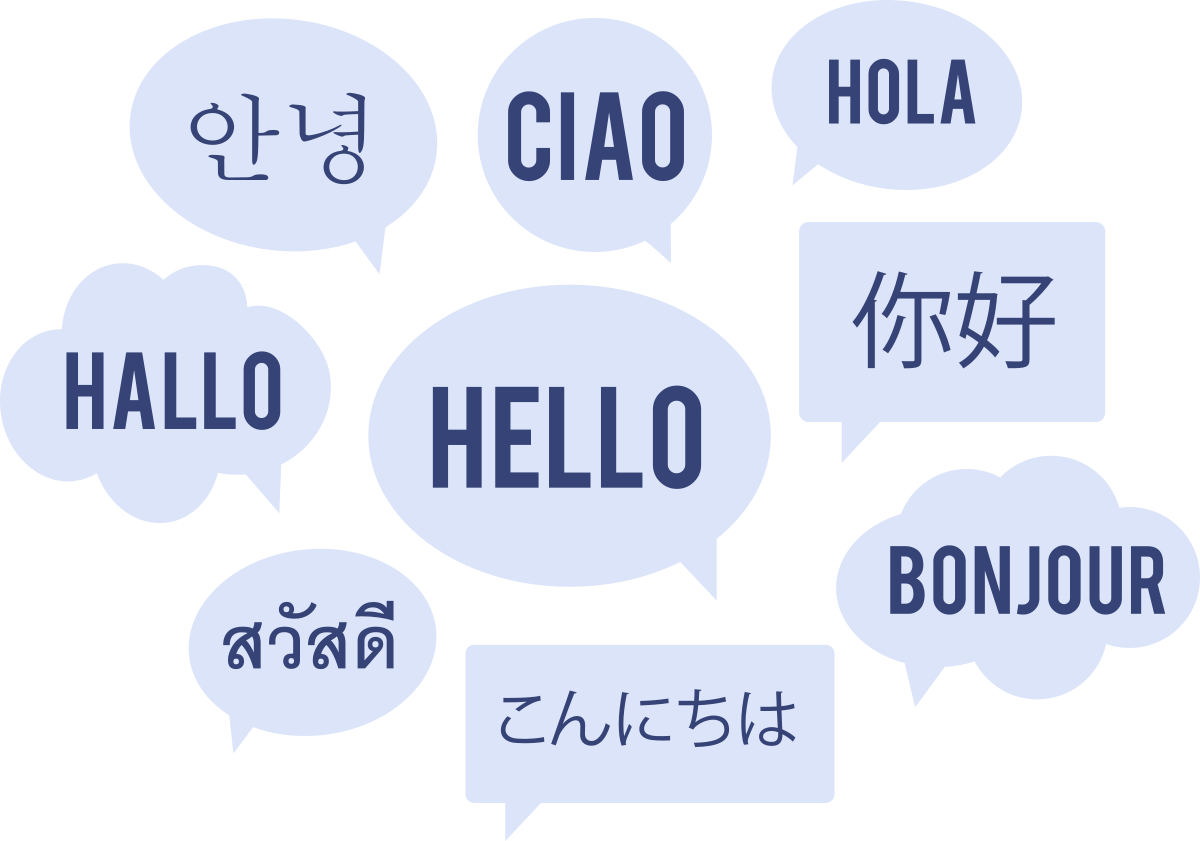 Multi-Language Support
No matter what language you wish to create your website in, TemplateToaster provides you complete support for multiple languages to ease your online experience.
No Learning Curve
TemplateToaster comes with zero to no learning curve. You don't need to have any coding skills in order to use this WordPress theme builder software.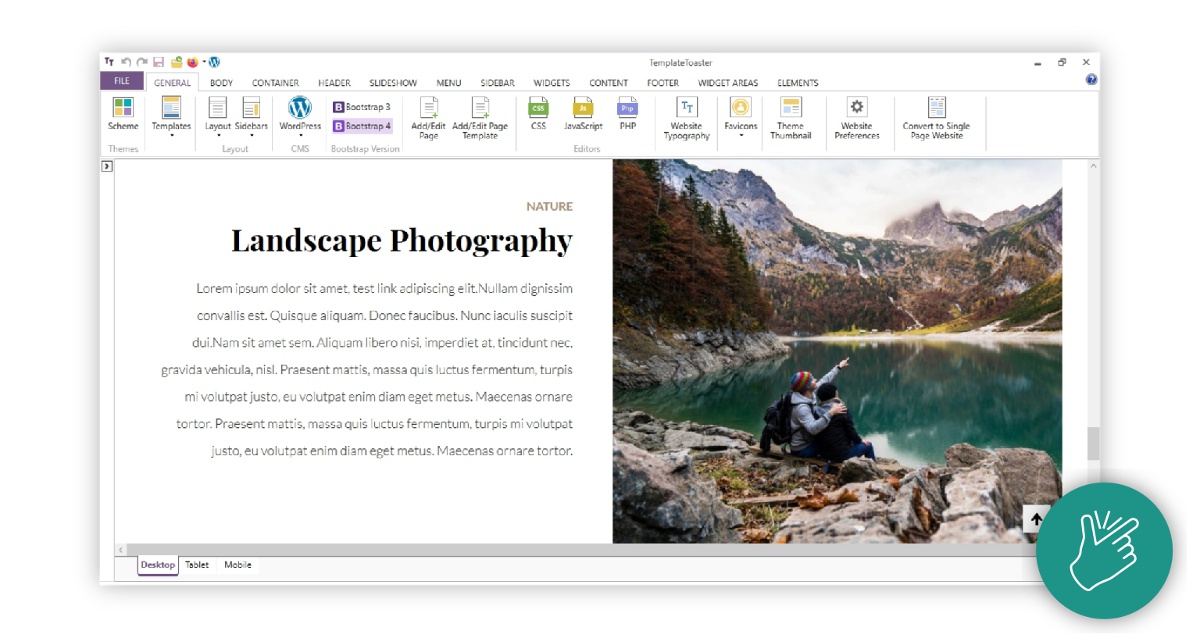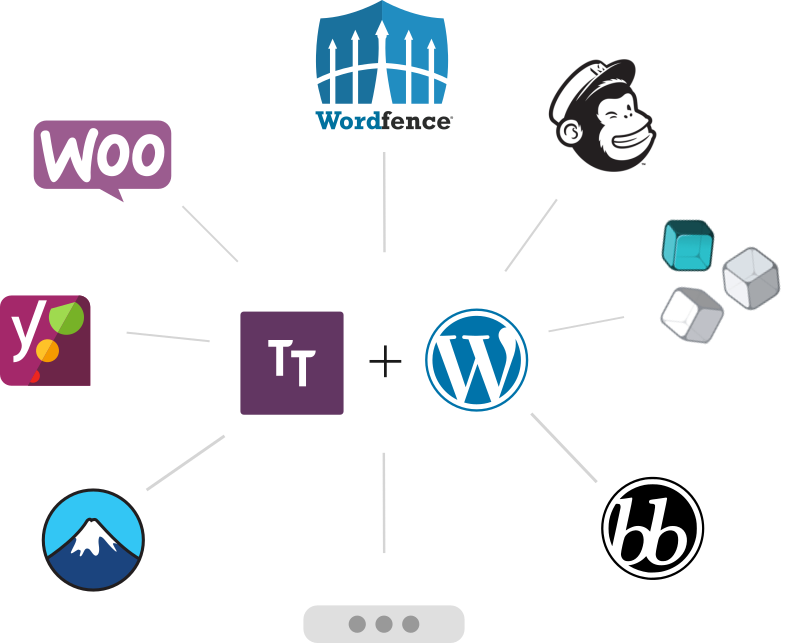 Plugin Friendly
Built themes are compatible with major plugins across categories, like SEO, speed optimization, translation, anti-spam, and contact forms. Some of the compatible plugins include Yoast, W3 Total Cache, Akismet, WPML, Contact Form 7, Sucuri etc.
Mobile Friendly Websites
Supports Responsive Web Design (RWD). Thus, your site rearranges its elements and loads perfectly. It looks pretty on all devices and screens, be they Apple, Android, Blackberry, Windows, mobiles, tablets, desktops, or large screens.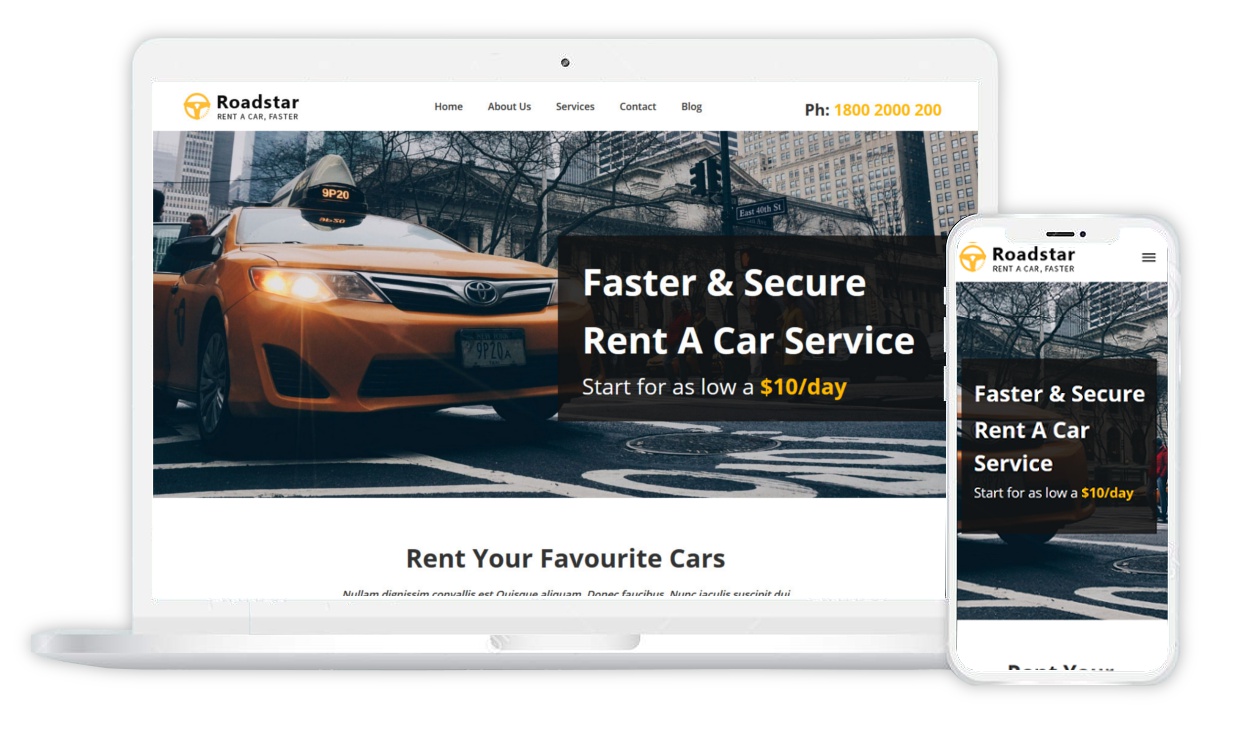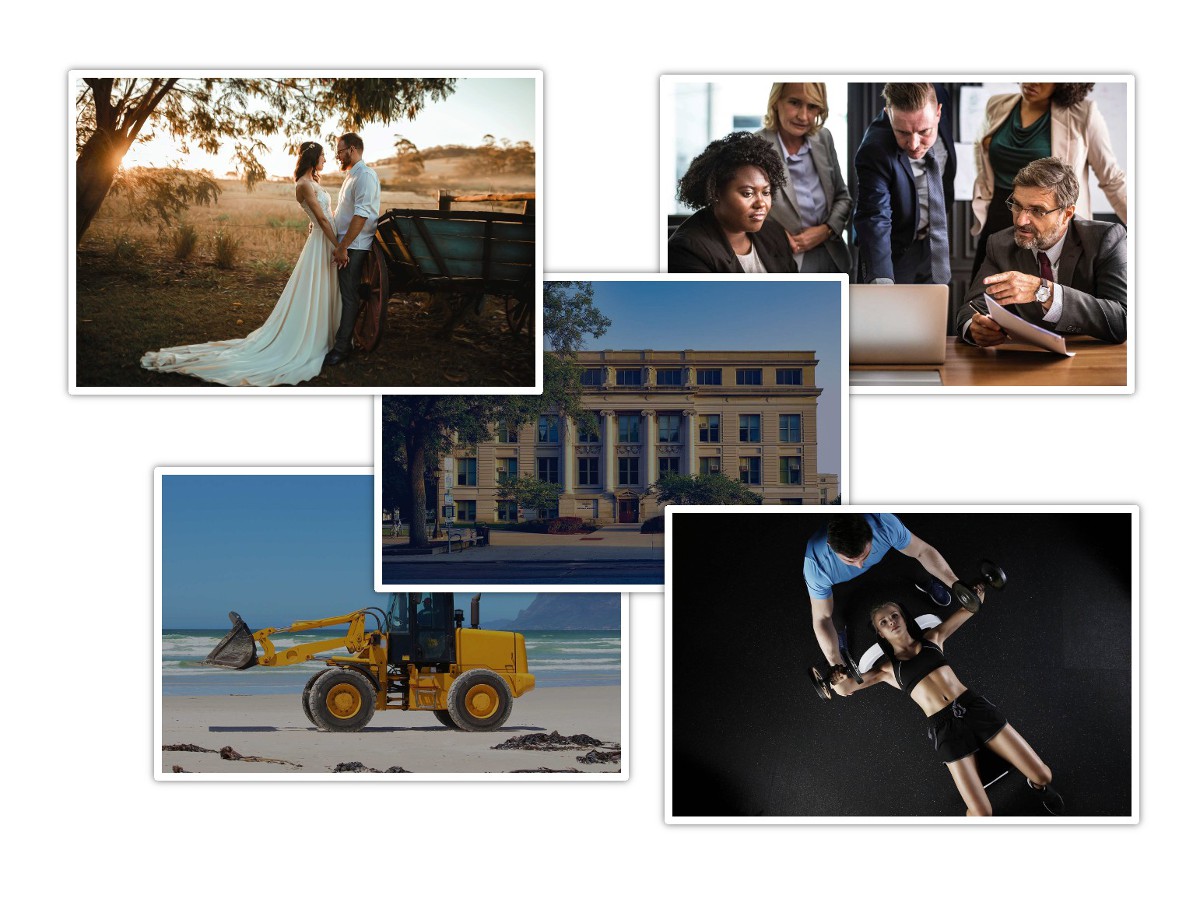 Stock Images Gallery
Create beautiful sliders without leaving the interface. Its stock library offers the finest creative assets like free stock images and logos with creative commons license so you can use them anywhere in your site.
100+ Color Schemes Available
Yes! Over 100 beautiful color schemes are available to help you create your type of website with your choice of colors. Now that's really a colorful feature to enjoy.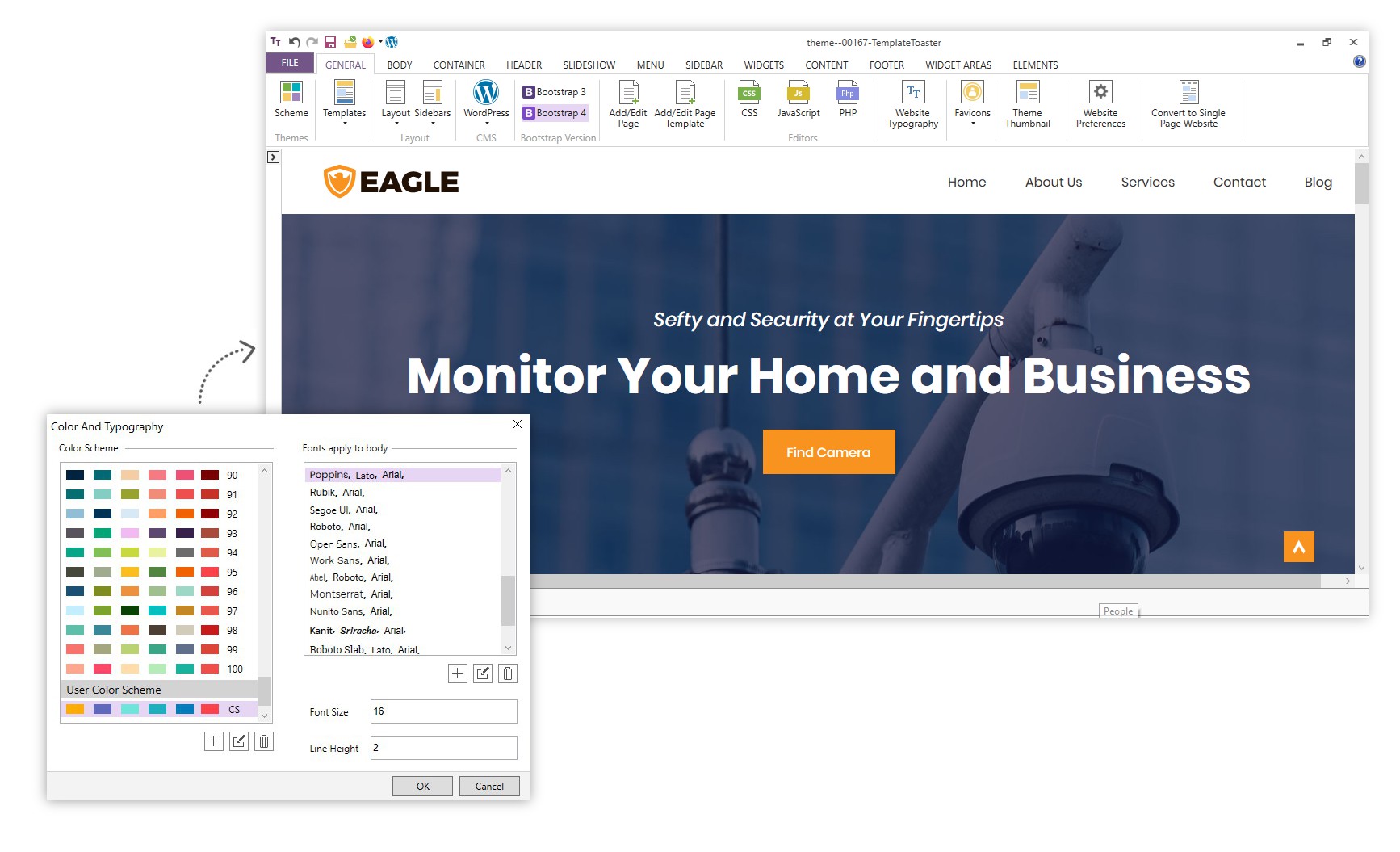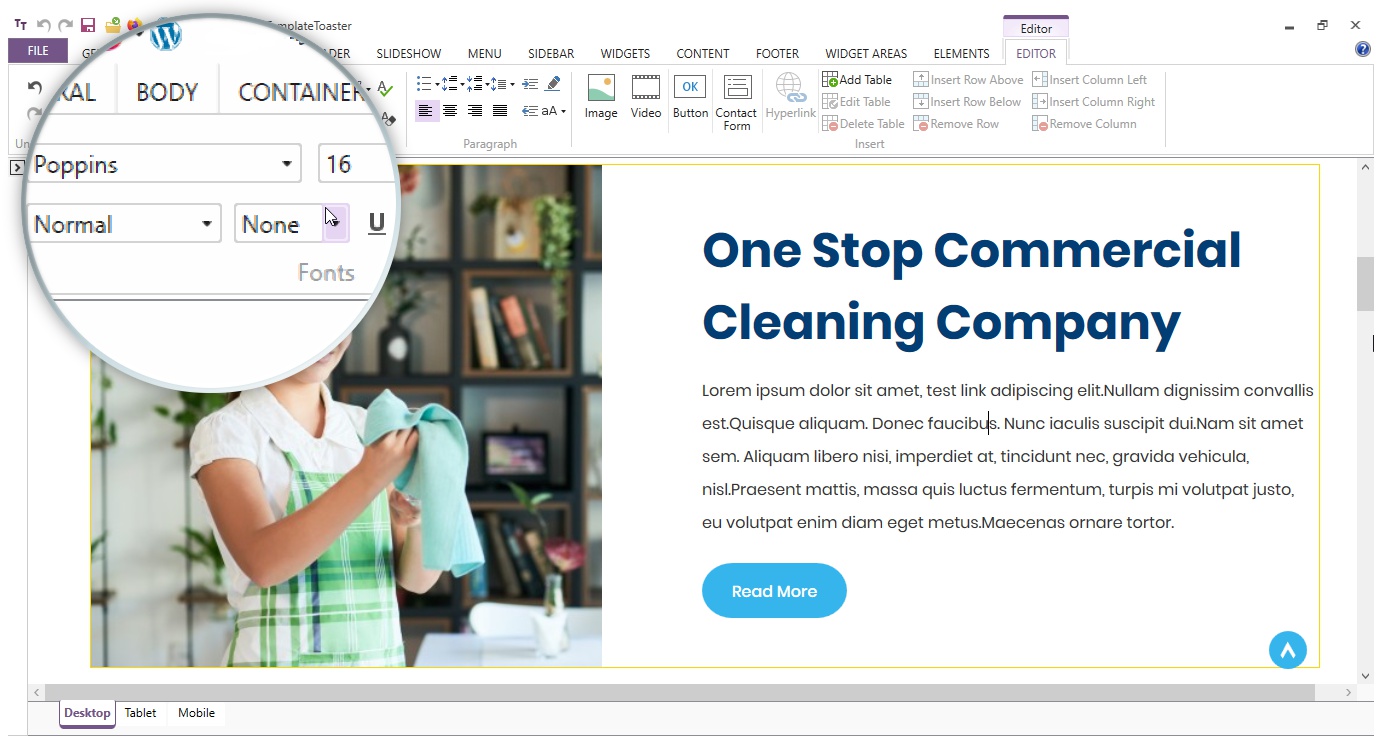 Set Website Typography
We allow you to add custom typography as well as system typography to beautify your website. Also, the freedom to use Google fonts is also there.
How to Create Theme with this WordPress website builder Software
Steps to create a theme with our WordPress template builder Here's how:
Purchase your domain and sign up for hosting.
Make use of pre-made layouts and templates.
Create your complete site and publish it.
Put your market strategy into practice to kick-start your business.
Testimonials
This WordPress theme builder is incredibly easy to use. I used it for my templates and it worked really great. Since I don't have much technical experience so I was worried in the beginning but thanks to this amazing WordPress theme builder who saved me. Thank you guys!!
Undoubtedly, this WordPress theme builder offers the easiest platform to build a theme than any other in the market. And I am saying this because I have tried many other theme builders and found this gem. Cheers!!
For me, the biggest concern was to set up my theme easily and quickly. And then my friend recommends me TemplateToaster WordPress theme builder. I feel lucky that I got a beautiful template builder software to work with.
The best customer service and the best software I ever used for my clients. I can't think of starting a new project with any other builder than this powerful WordPress theme builder. Thank you.
Get Started with our Amazing Free WordPress Themes
Design your custom WordPress theme from scratch or modify one of your pre designed themes.
Ready to design your WordPress Theme?
Pick any of our incredibly responsive and stylish free WordPress Theme and build your stunning WordPress Theme with this powerful WordPress theme creator in just a matter of few clicks.