Ecommerce Website Builder
Delivering the Best Ecommerce Websites to create online store with our Ecommerce website builder
Why is TemplateToaster the best Online Store Builder!
We are the leading Ecommerce Website Builder. Our streamlined responsive design and compelling features help you create online store and boost your business. It lets you build your own Ecommerce website offering you the range of overwhelming pre-designed templates to reduce the workload and create online shop.
How this Ecommerce Website Builder works!
eCommerce Website Creator – Demo
Features of this Online Store Builder
A tool loaded with an array of alluring pre-built templates and proficiency to create impressive new ones.
Support All Major Ecommerce Platform
It is one of the best Ecommerce Website Builder that gives you immense support for all major Ecommerce platform such as WooCommerce, Magento 1.9.x & 2.x, PrestaShop 1.6 & 1.7, OpenCart 2.1, 2.2, & 2.3, Virtuemart.
Design Custom Templates
This is a great choice if you wish to build your own custom template as per your chosen CMS. Sheer pleasurable for pro coders and super simple for entrants to use. With easy-to-use attributes designing custom template is no tough job.
Use Pre-designed Templates
It has a huge collection of beautiful pre-built designs to choose from. If you don't want to start from the scratch then use designs & save your time & efforts. And easily customize the templates as desired.
Build Various Pages
Ecommerce Website Builder that lets you create all the required pages from a product page, description page, checkout page, login page, payment page to order success page. Anything to everything, It is there to take care of your product.
Mega Menus
It's easy to create mega menus with it – a WYSIWYG tool. It allows you to select height, width, color & other attributes as per your requirement. Navigate your customers to your site by creating custom menus with minimal efforts
Bootstrap
You can't be sure of a device that your user will use to view your site, but we assure you that your website will work fine on every device because all the TemplateToaster created sites are bootstrap-based for a better experience.
Responsive Design
Responsive design make sure that it looks perfect on every device it is viewed on, and works completely fine from laptops to smartphones. It doesn't let your user's browsing experience get affected due to the screen size.
Build Any Possible Layout
This Ecommerce website Builder has the ability to produce the exact imitation of your imagination. What you can think, we can deliver. Building trust from more than a decade and counting. We give you the liberty to create online store of any layout that you can think of.
Latest Version Support to create online store
Whenever a new release of any CMS arrives, we update it in order to be compatible with all the latest versions of all major Ecommerce platforms. We make sure that you get hassle-free service and enjoy every bit of it.
Top Features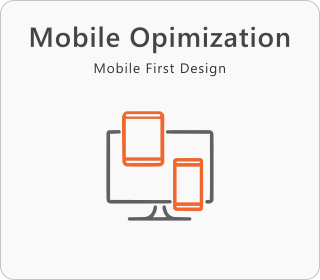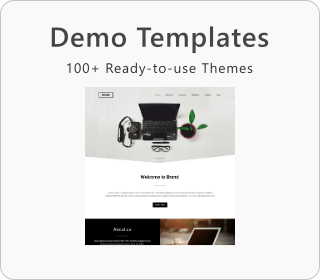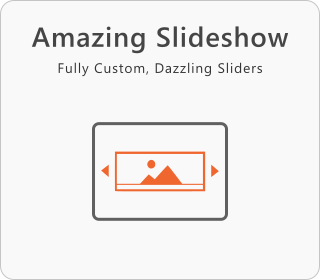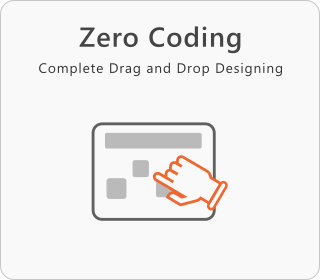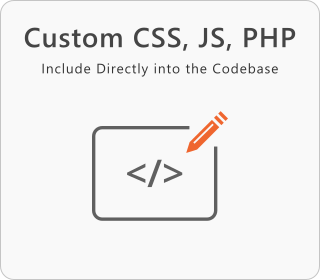 W3C Validation
Any Ecommerce site built with TemplateToaster is W3C valid. This means a huge advantage such as cross-browser compatibility, optimum website display etc.
HTML5 & CSS3 Standards
All the websites created with this ecommerce website builder abides by the HTML5 and CSS3 standards. We believe in making your website lightning by avoiding heavy images and divs.
Rapid-fire Web pages
TemplateToaster created websites are really lightweight and thus ensure the fast load speed. After all the speed is one of the main aspects of web development.
Testimonials
It is a great tool to start with. They offer you amazing support throughout. When I thought of setting up an ecommerce website, I was a little furious about the available web store builders but one my friend suggest me this online website builder. And I'm glad I listened to him. Today I am a proud owner of an e-store.
Jacob Clark
The excellent online store builder one can ever find. The pain to create your online store just goes away with this app. They are extremely reliable and helpful and never let you feel like a customer, they treat you as a family. I am highly pleased and content with the service.
James Walker
The idea to create online shop was something running in my mind from very long. And after my thorough research, I settled with this wonderful ecommerce store builder. What a superb combination of features, tech support, and pricing. I am overwhelmed with the kind of service I received here. Thank you guys!!
Ethan Lee
My search for an effective ecommerce website builder, lead me to find this beautiful software. What attracted me the most was the quality and the quantity of the features. And I must say the kind of tech support I got here is beyond expectation. This is why it is the best ecommerce website builder in the industry today.
Mia Roger
This software has everything that you ever need to create online store that too at a very economical price as compared to others. We are really happy with our responsive website. We have found an absolute value for money software. This kind of easy handling will let you make an online store like breeze.
Daniel martin
This is by far the most user-friendly ecommerce website builder I have experienced. The beautiful repository of themes that don't let you get lost in the design instead, give a complete professional and fantastic website. If you want to make an online store then this is arguably the one & only choice.
Luke Hall