eCommerce Website Builder
Create the Best eCommerce Websites with our eCommerce Website Builder
How this eCommerce Website Builder Works!
Why is TemplateToaster the Best Online Store Builder!
We are the leading Ecommerce Website Builder. Our streamlined responsive design and compelling features help you create an online store and boost your business. It lets you build your own Ecommerce website offering you a range of overwhelming pre-designed templates to reduce the workload and create an online shop.
eCommerce Website Creator – Demo
Features of this Online Store Builder
A tool loaded with an array of alluring pre-built templates and proficiency to create impressive new ones.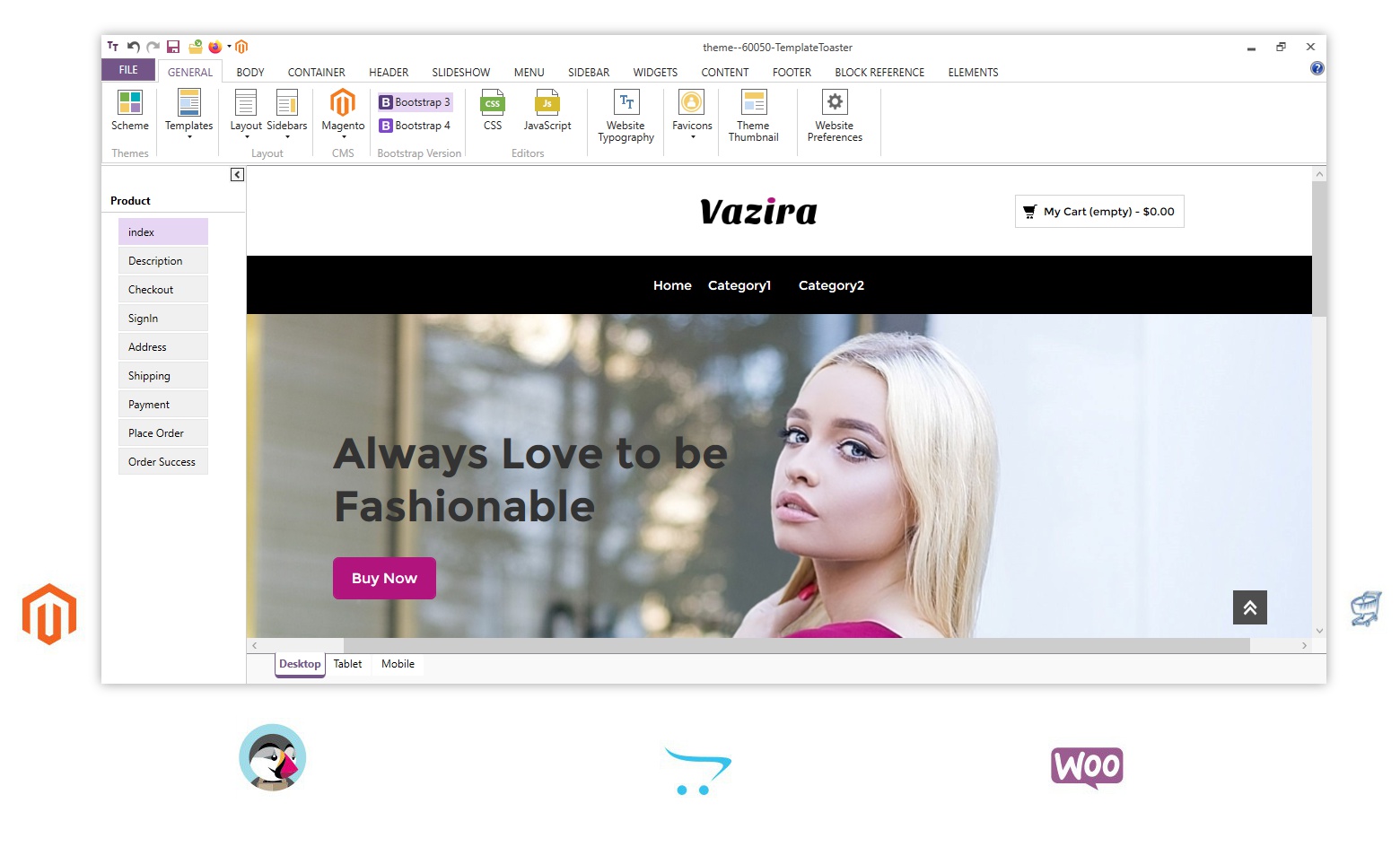 Support All Major eCommerce Platforms
It is one of the best eCommerce Website Builder that gives you immense support for all major eCommerce platforms such as WooCommerce, Magento 1.9.x & 2.x, PrestaShop 1.6 & 1.7, OpenCart 2.1, 2.2, & 2.3, Virtuemart.
Use Pre-designed Templates
It has a huge collection of beautiful pre-built designs to choose from. If you don't want to start from scratch then use designs & save your time & efforts. And easily customize the templates as desired.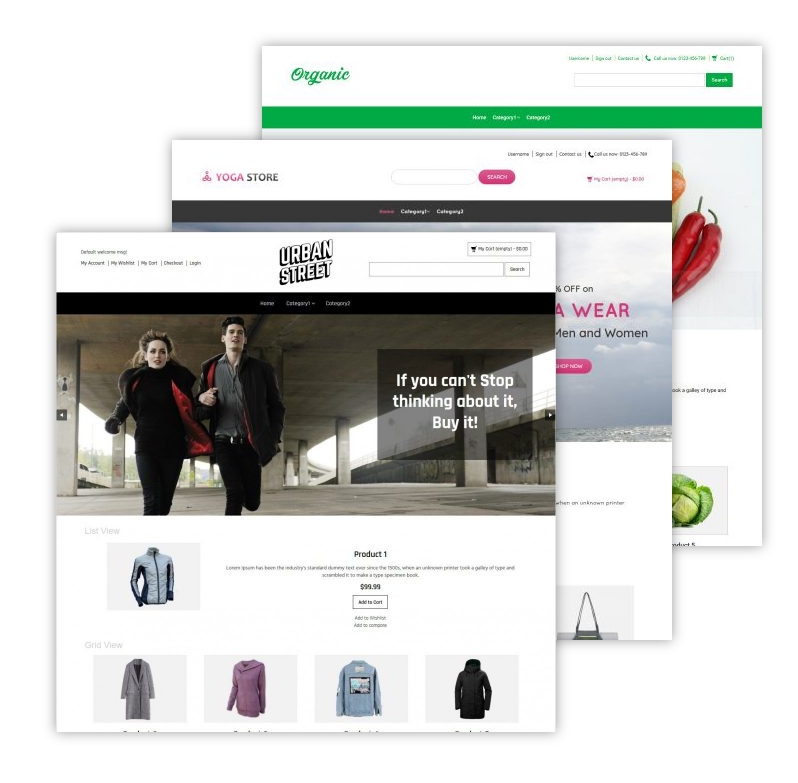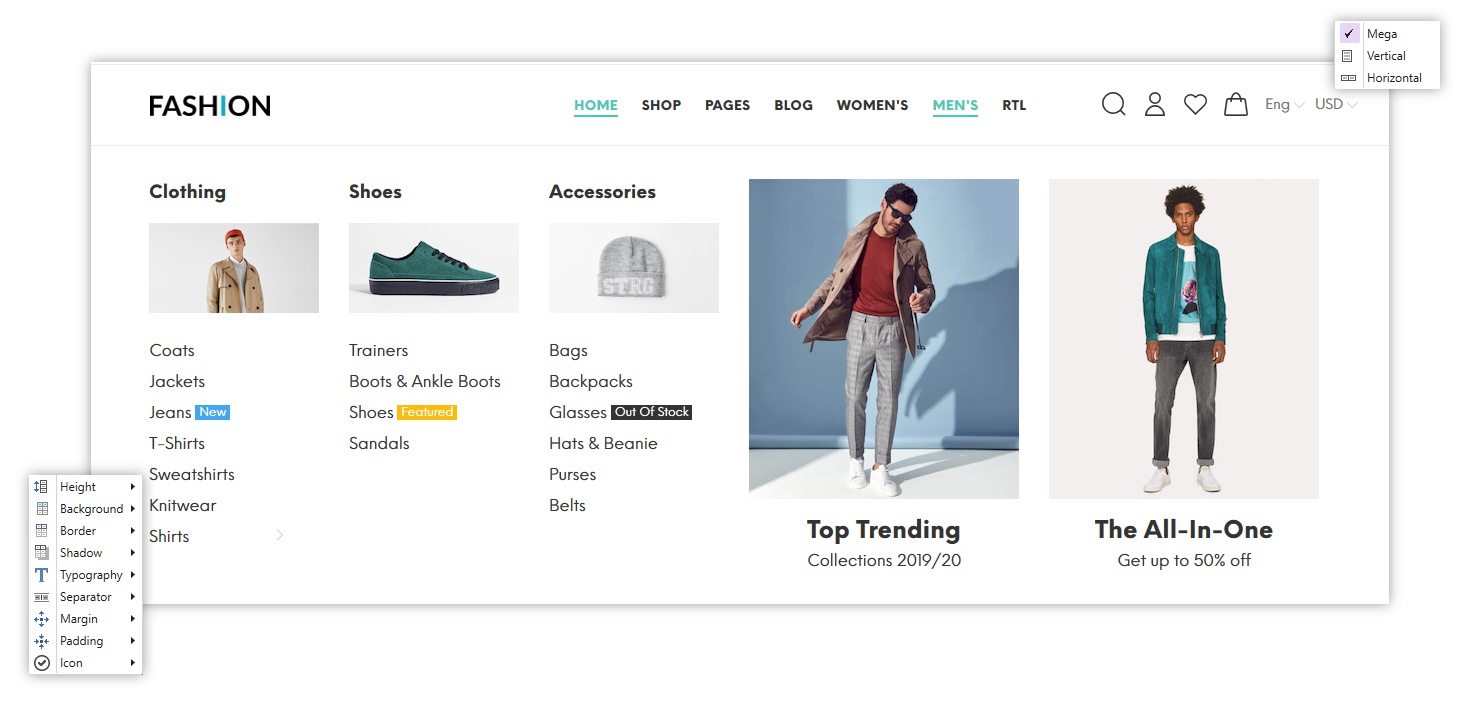 Mega Menus
It's easy to create mega menus with it – a WYSIWYG tool. It allows you to select the height, width, color & other attributes as per your requirement. Navigate your customers to your site by creating custom menus with minimal effort.
Build Various Pages
Ecommerce Website Builder that lets you create all the required pages from a product page, description page, checkout page, login page, payment page to order success page. Anything to everything, It is there to take care of your product.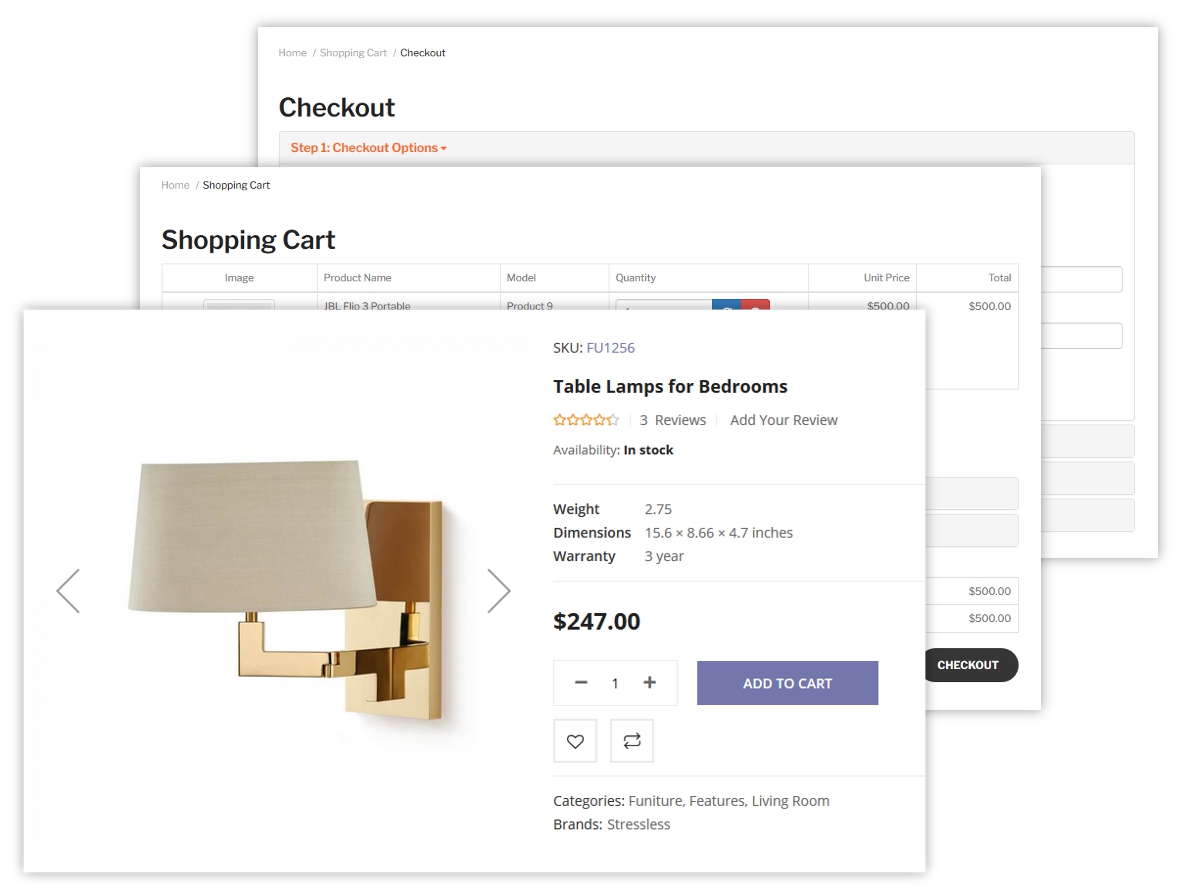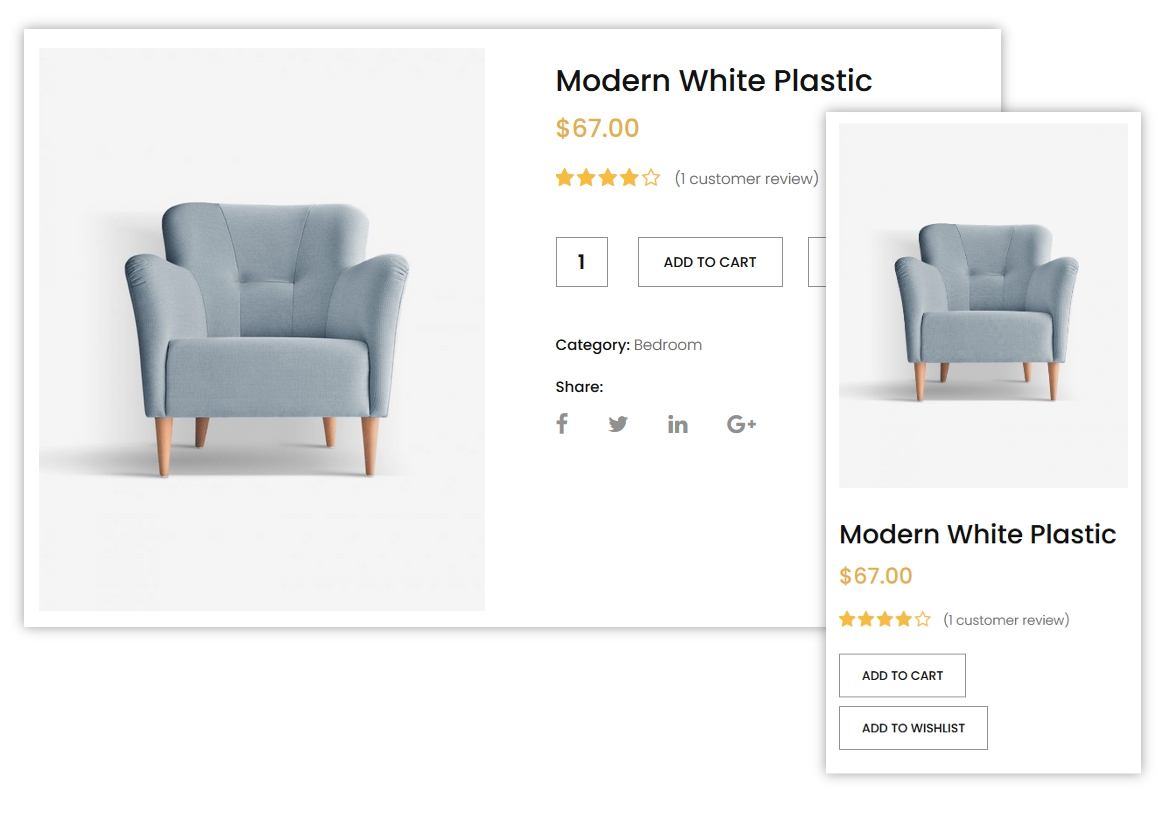 Responsive Design
Responsive design makes sure that it looks perfect on every device it is viewed on and works completely fine from laptops to smartphones. It doesn't let users' browsing experience get affected due to the screen size.