Drupal Website Builder
Build your Drupal website or Drupal theme in few steps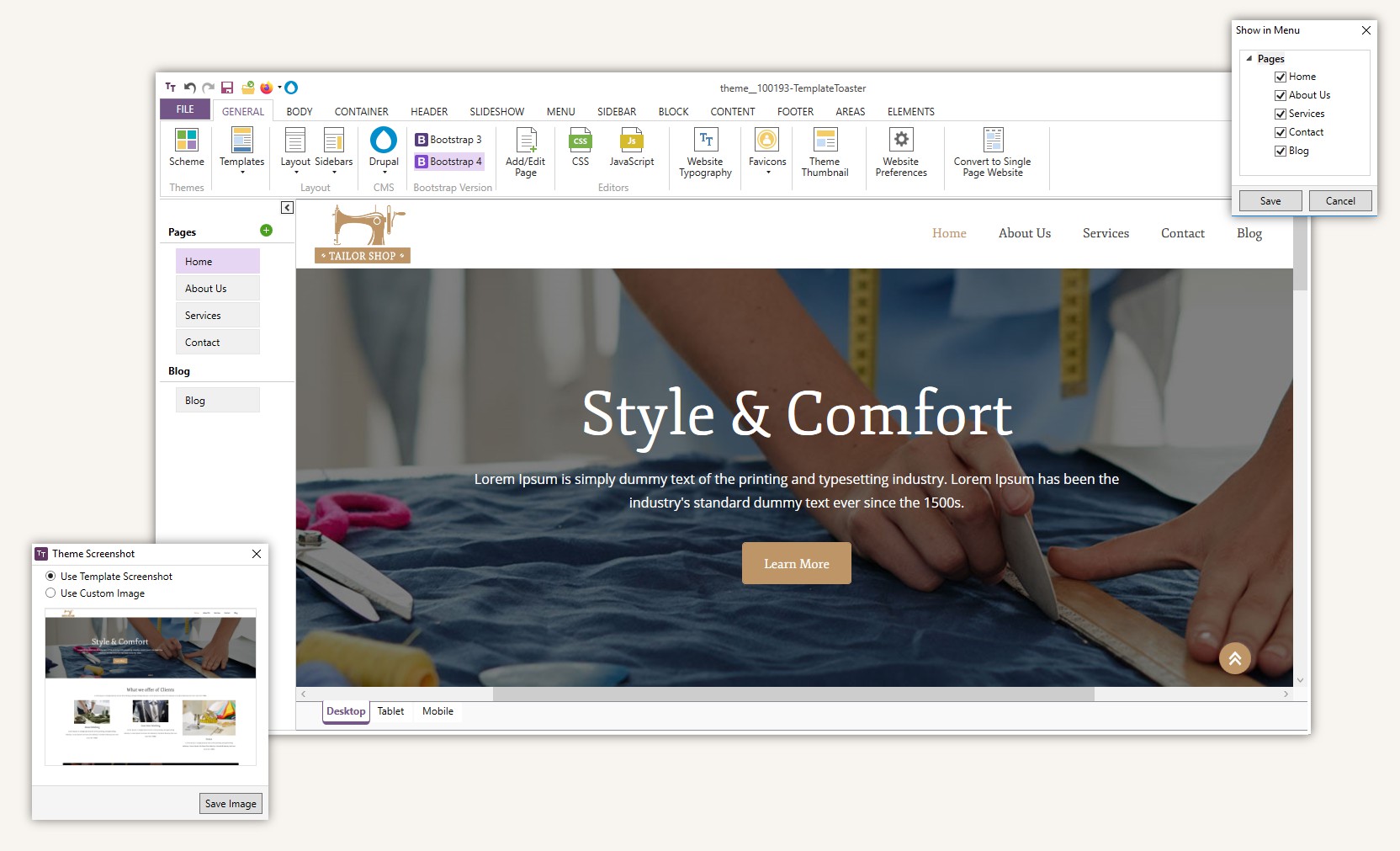 How Does this Drupal Website Builder Work?
Why use TemplateToaster as Drupal Website Builder?
Made to perfection, try this drupal web development tool out to build those "pixel-perfect!" Drupal websites. No CSS/HTML coding knowledge is required. Ever! It will make you believe in something rare that makes your website remarkably beautiful!
Drupal Theme Builder – Demo Video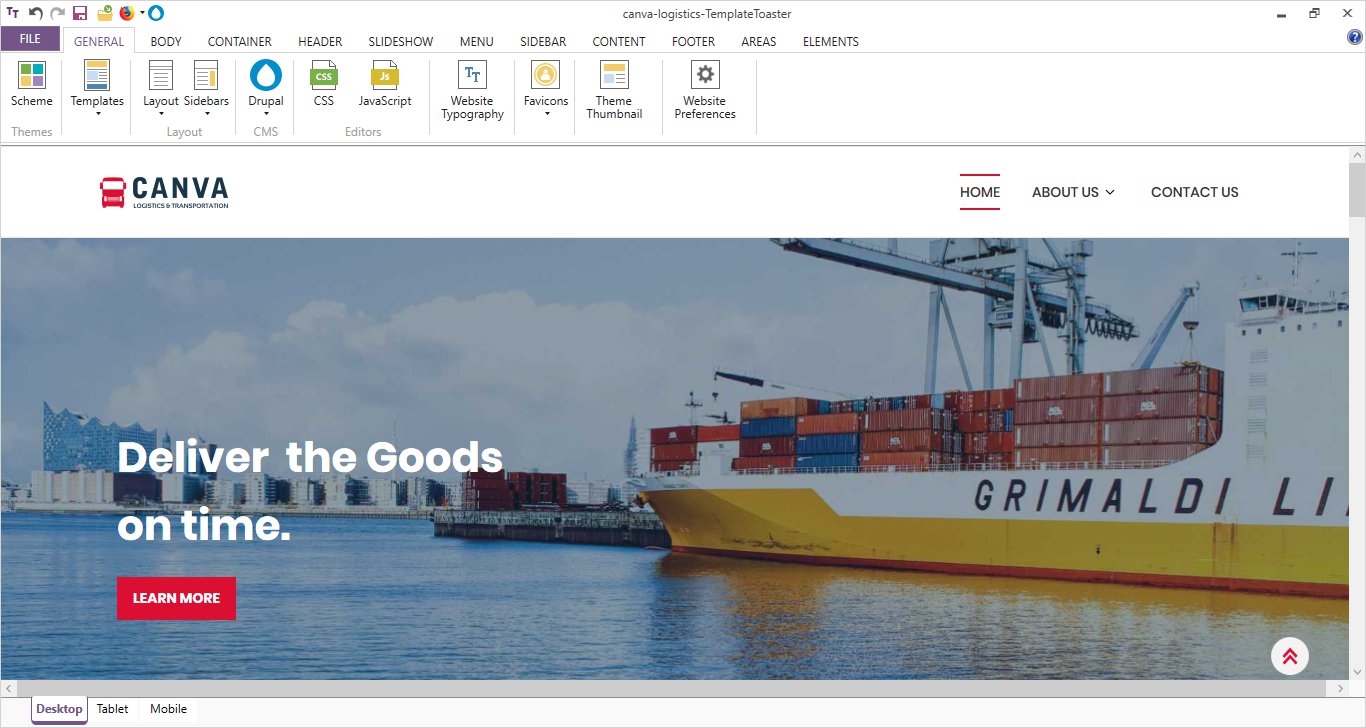 Drupal Template Creator Features
A remarkable drupal website design software packed with the best features – Build pro websites in minutes!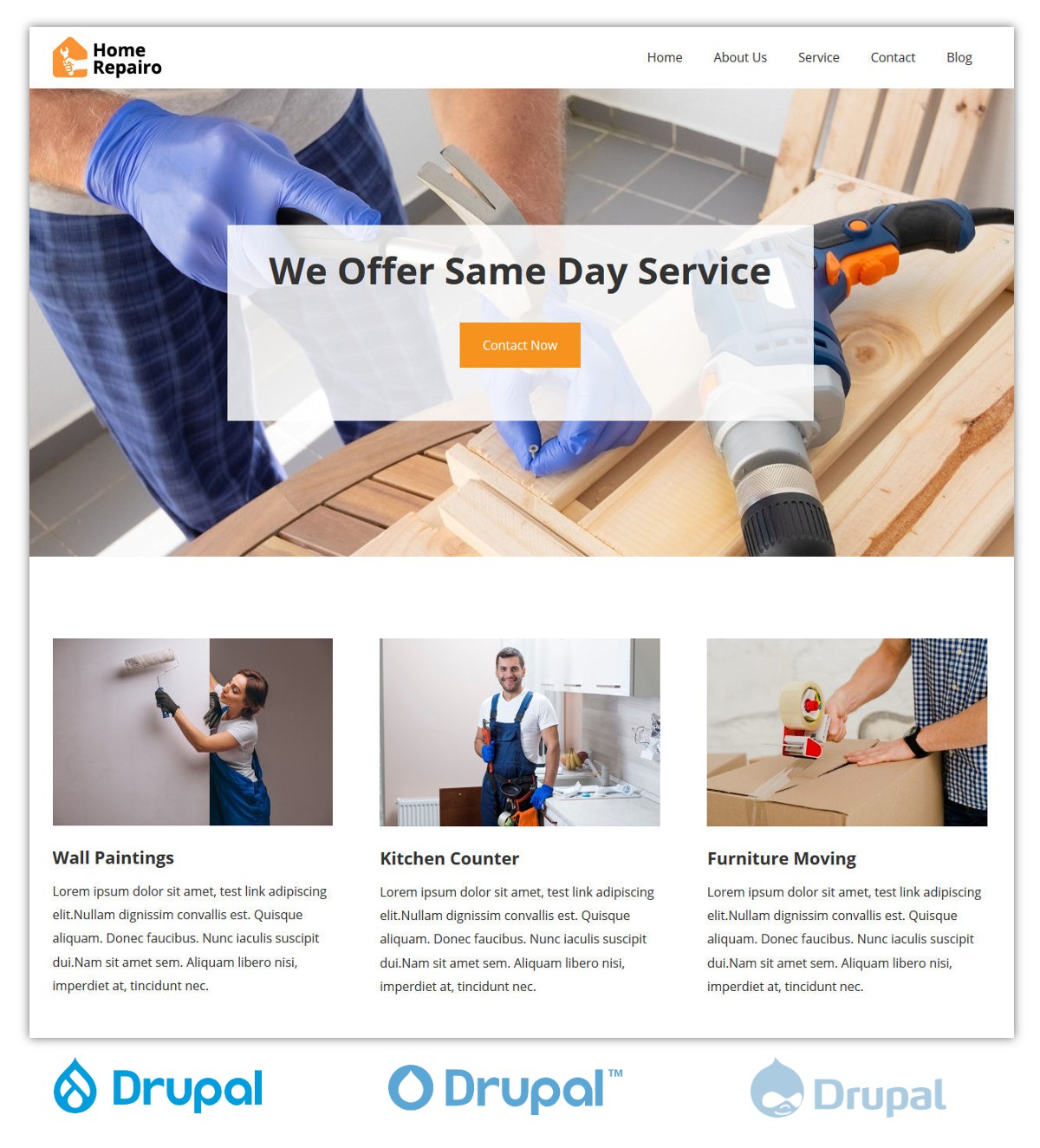 Compatible Drupal Versions
Create Drupal skins that are fully compatible with the latest Drupal 10, Drupal 9, Drupal 8, and Drupal 7. The designs generated to comply with the latest functionalities of Drupal 9 adding to the power of creating high-end websites.
Unlimited Block Regions
This Drupal theme editor supports creating unlimited block regions for advanced functionalities. Create custom regions anywhere like above and below the header, footer, content, slider, etc. Moreover, add custom styles like background color, images, etc. You can get free and paid templates at TemplateToaster.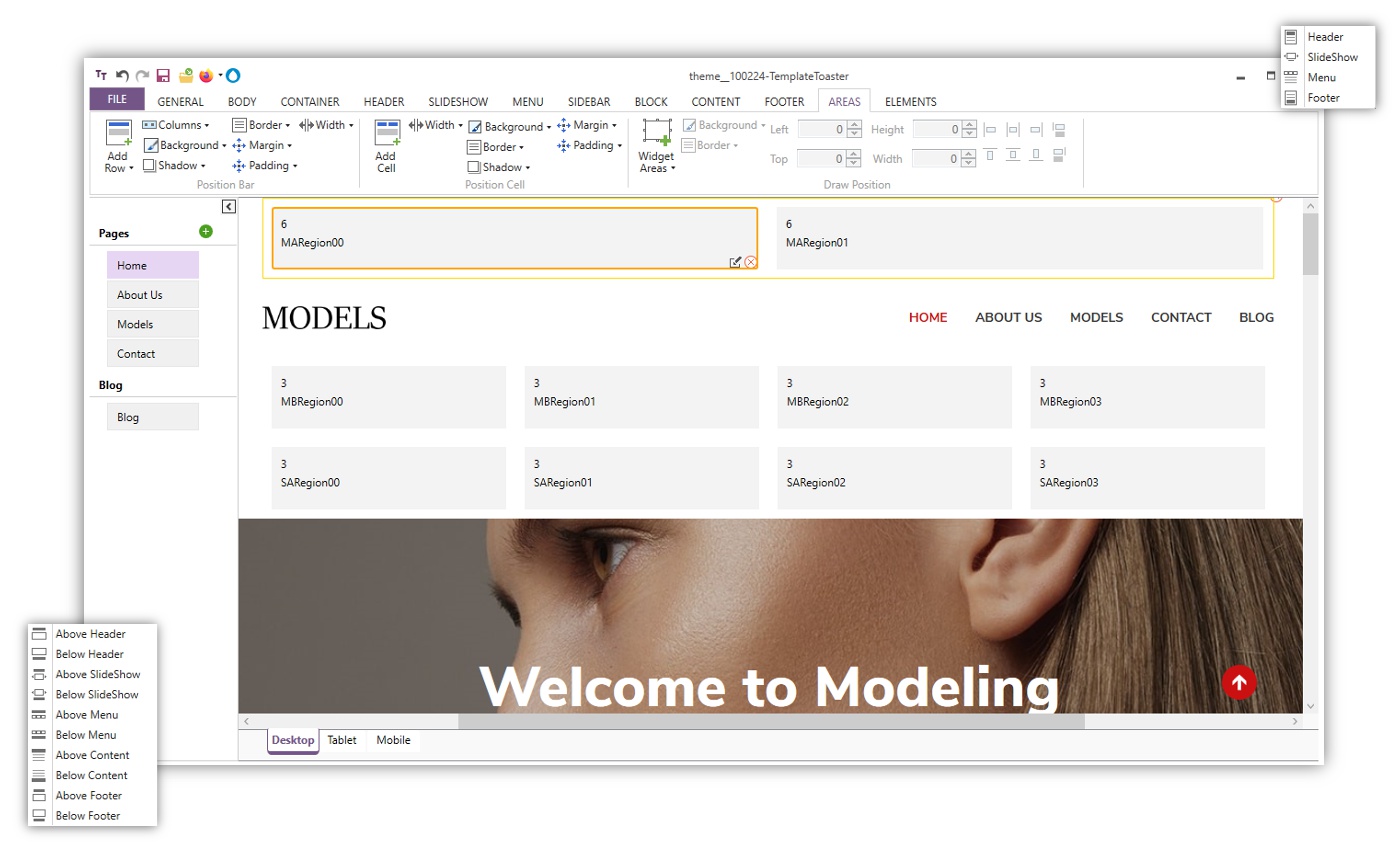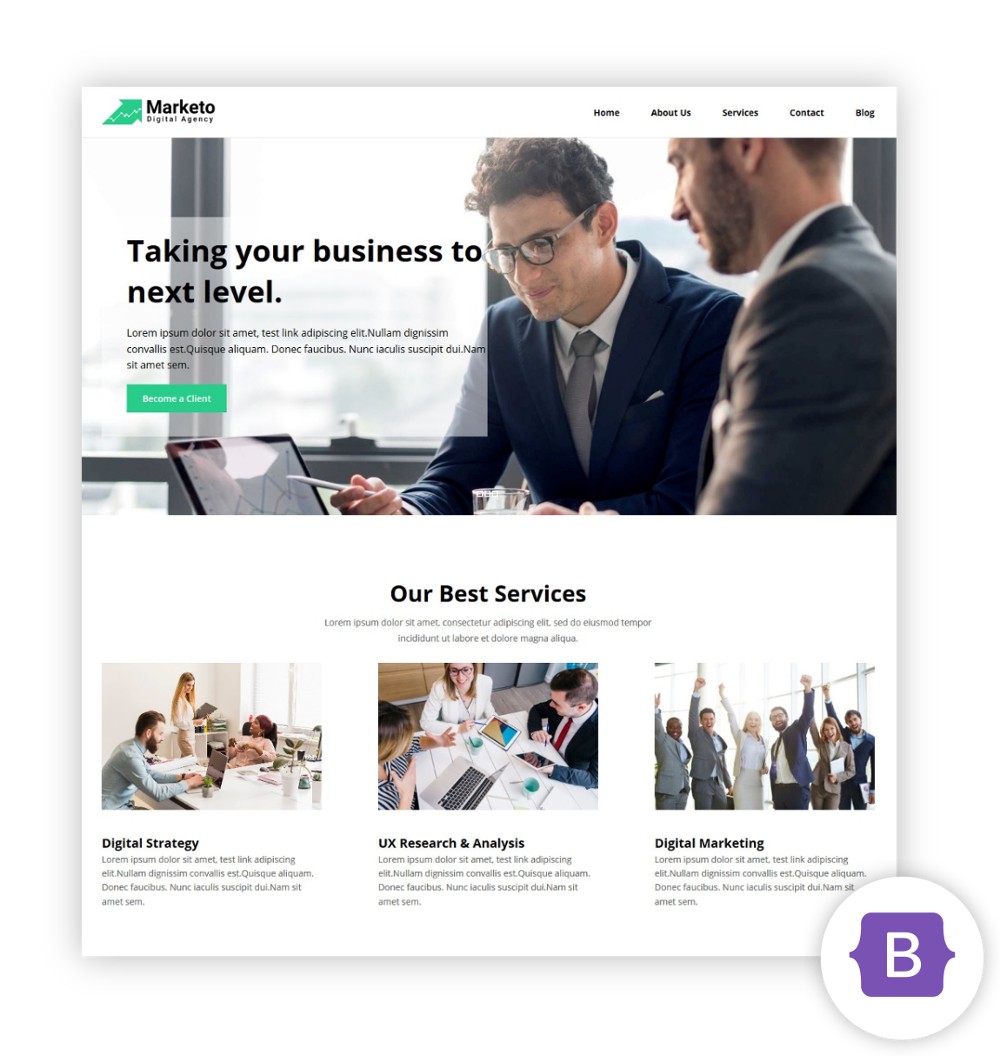 Drupal Bootstrap Support
This Drupal website maker provides you complete support for the Bootstrap framework and also supports the latest Bootstrap 5,  and previous versions like Bootstrap 4 & 3.  Your every Drupal design will be ready to render on different resolutions without any difficulty. So, enjoy your mobile-friendly and responsive Drupal theme with TemplateToaster.
Slider Positioning
Dazzling sliders on the homepage of your website catch the attention of the visitors. Design and customize the sliders as you wish and position the slider above the Header or Menu, below the Header or Menu, and between the Header and Menu.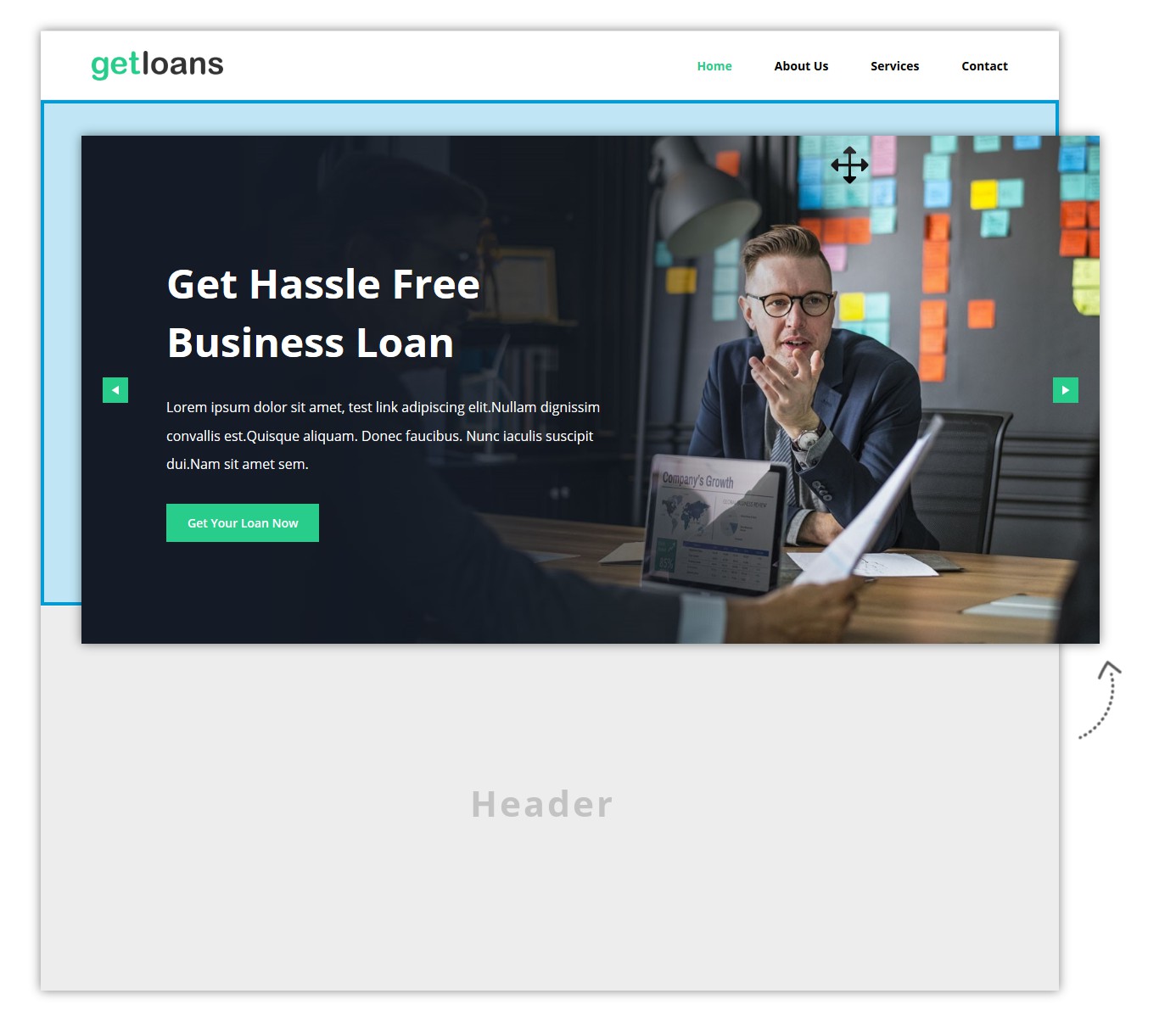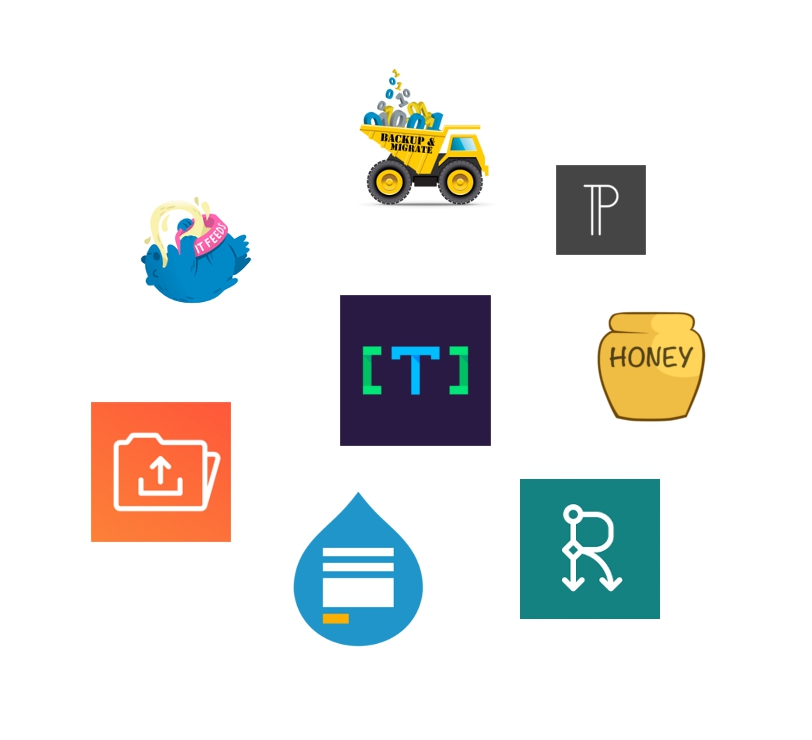 Module-Friendly Theme
Beautiful designs for your website created with this drupal page builder software are module-friendly which allows you to install any number of extensions to your website such as Backup & Migrate, Drush + Drush Make, Devel, Lightbox2, and many more.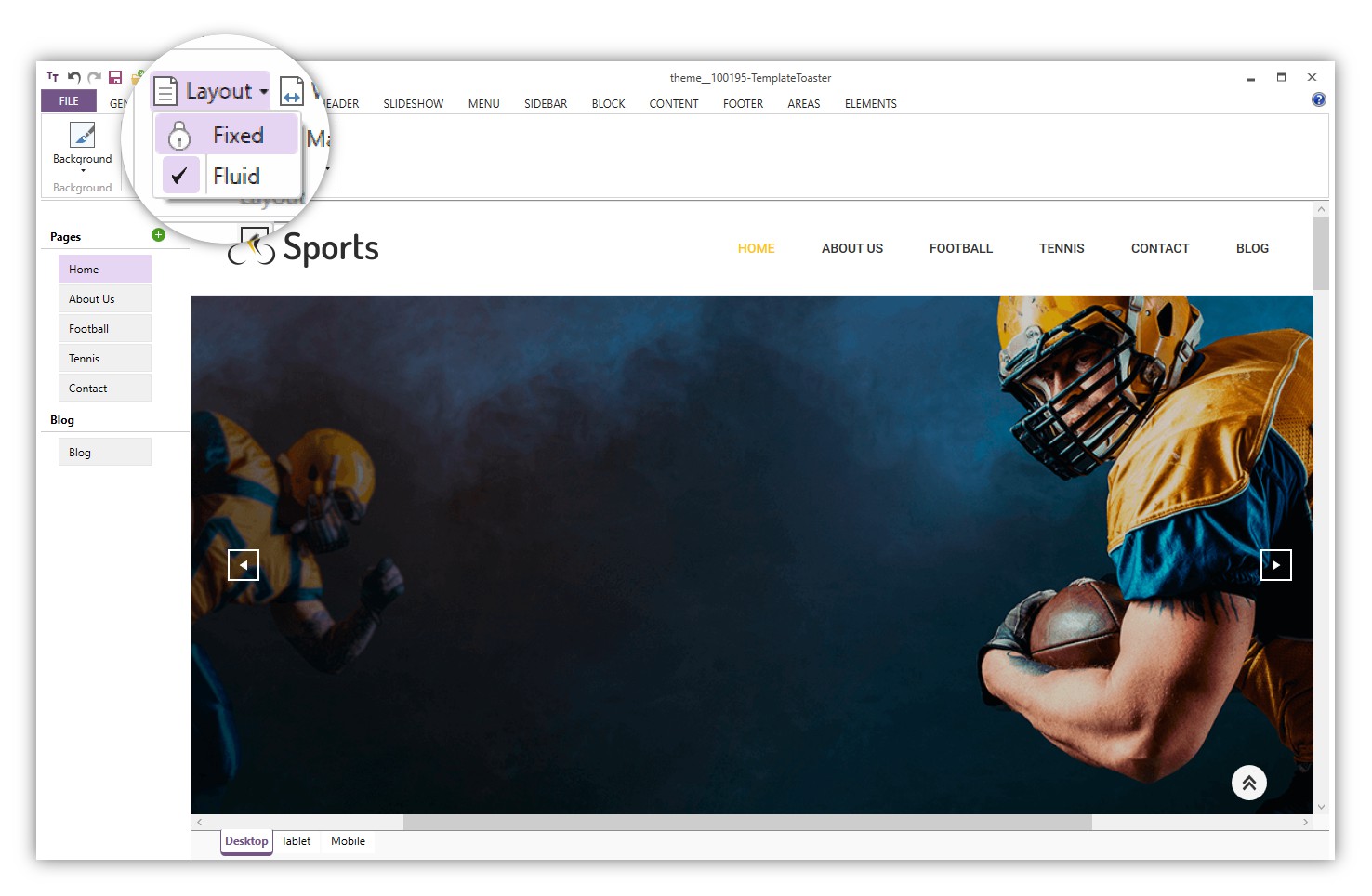 Custom Layout Options
The layout of a Drupal theme created with it can be fixed width or fluid width. Layouts with fluid width (percentage-based) are extremely responsive. Custom styles can be applied to the layout like background color, font color, font type, etc.
How to Build a Drupal Template Using Our Persuasive Drupal Website Builder
Here are the steps to generate a Drupal website without any difficulty.
You can start building your website using any pre-made template and customize it to match your style.
Otherwise you can create your website from scratch
Get your own domain name and web hosting. Skip if you already both.
Export your Drupal template and upload it to Drupal website
Voila! You are ready to make business now.
Testimonials
When I first came across this Drupal website builder, I thought it would be the same as any other complex website builder available in the market. But the moment I started using it, I found that it is an incredibly simple and feature-rich website builder. I strongly recommend this Drupal website builder.
TemplateToaster Drupal website builder has various useful features that help you make a fully functional website without writing even a single line of code. For anybody who is not so familiar with technology like me, this software is a blessing. Thank you team TemplateToaster!
There are times when you look for a solution that can give you a website without doing hard work (only in terms of coding and programming). And this robust Drupal website builder is one such software that lets you get online without the need to get involved in coding. I am really grateful that I found this software.
When you have many projects lined up, you look for a magical tool that can do everything for you in no time. Believe me, this TemplateToaster Drupal Website Builder works like magic. You can finish building your Drupal websites speedily. And make your customers happy. I recommend this software to everyone.
Design Your Professional Drupal Website With Our Awesome Pre-Designed Template
Pick a design that suits your online store. Leverage the availability of tons of beautiful Drupal theme and get started quickly
Excited to Establish Your Drupal Website?
Download TemplateToaster and start designing your own theme right from scratch or get started with any professionally made design.