HTML Website Creator
HTML builder software to design a captivating website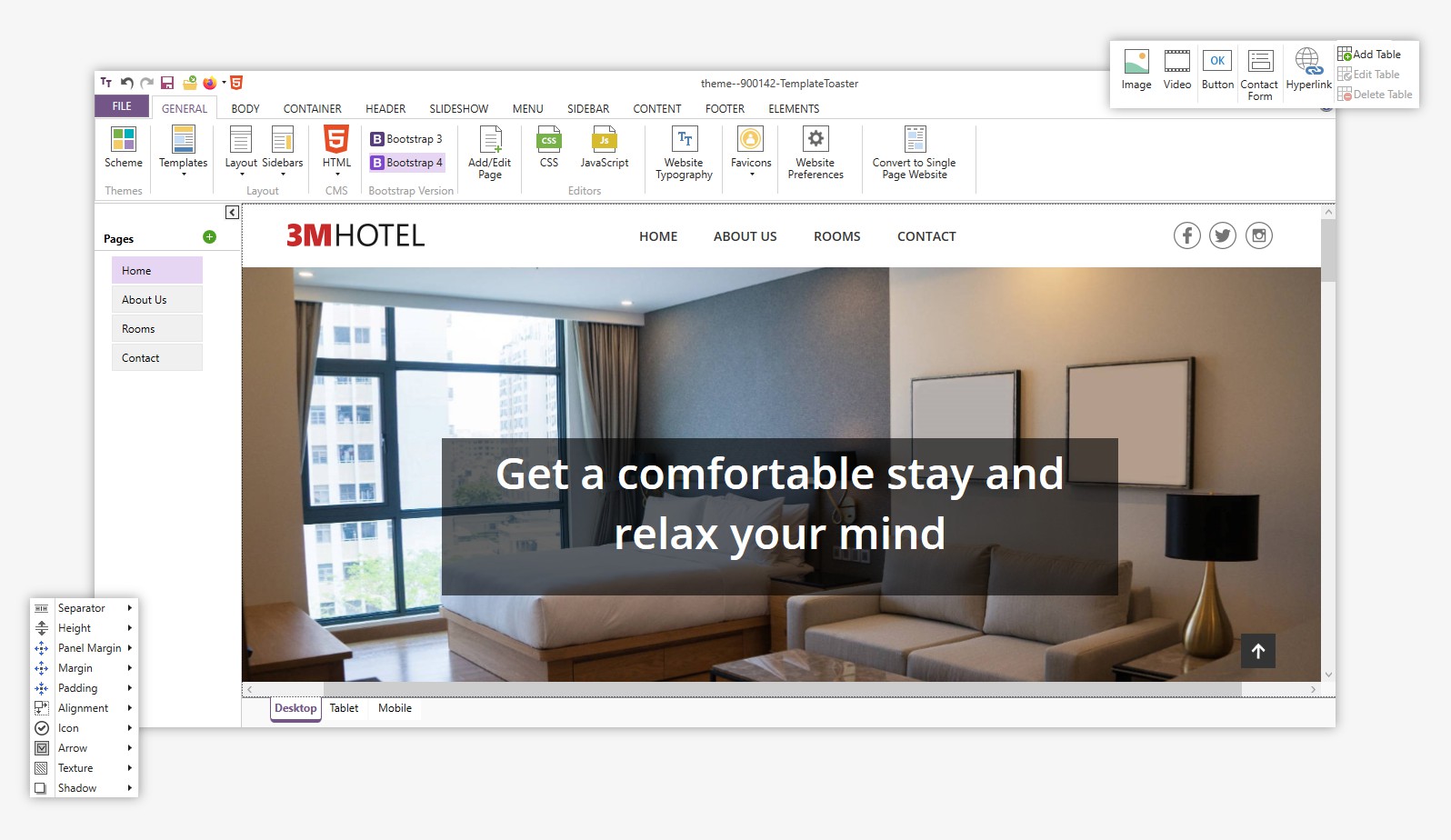 How does this HTML Builder Software Work?
HTML Website builder software – Demo Video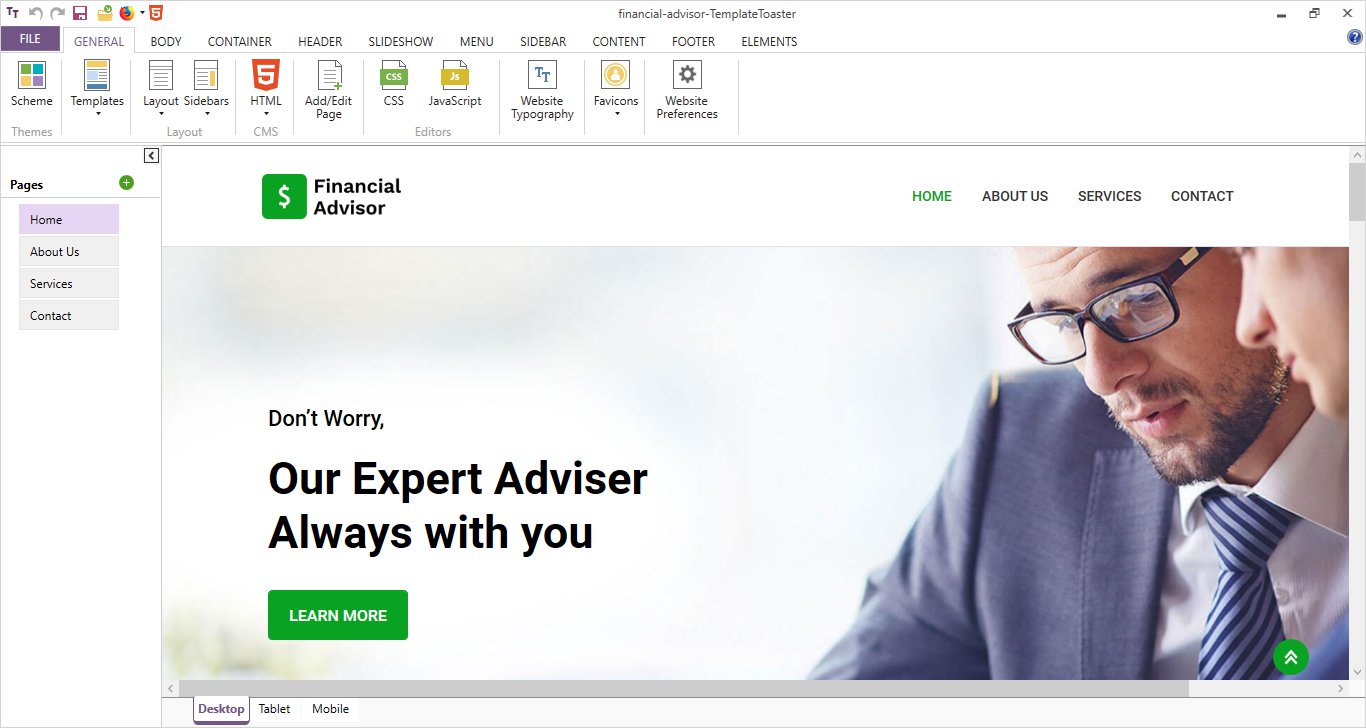 Features of TemplateToaster as HTML Website Creator
Catch a glimpse of the offered top features of this HTML Template Builder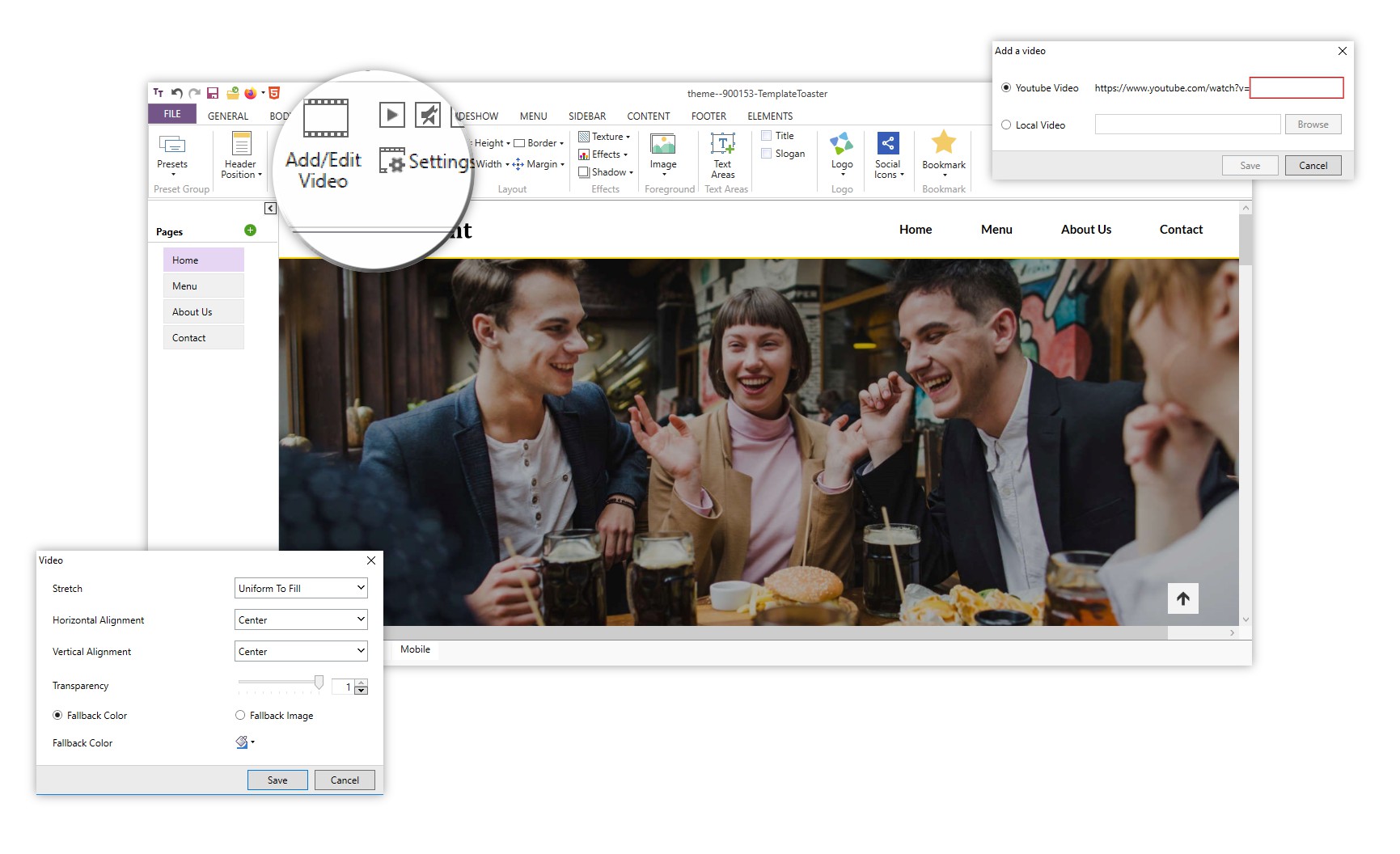 Header Video
Thinking of an awesome video in the Header to make people better understand your brand/services? With this html website maker, you can do it with great flexibility! Customize dimensions and align your video horizontally (left, center, and right) or vertically (top, middle, and bottom) as you deem appropriate!
Logo Placement
There is no denying the fact that placing the logo on your website is pivotal for the brand's credibility! With this html website creator, raise the branding quotient of your website by placing the logo on Menu Bar, Header, or Slider while designing the website. Choose from any of these positions where you think your logo fits well!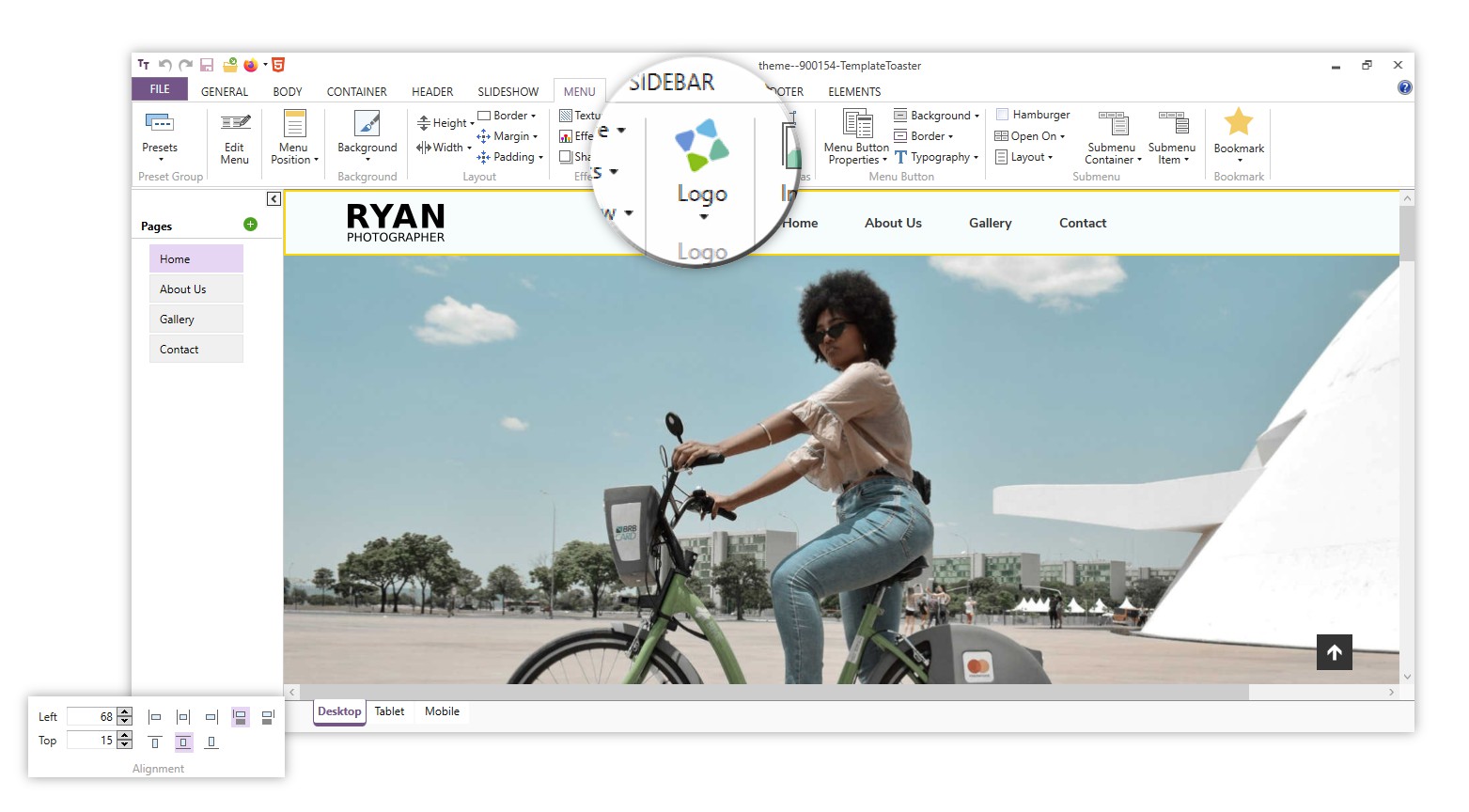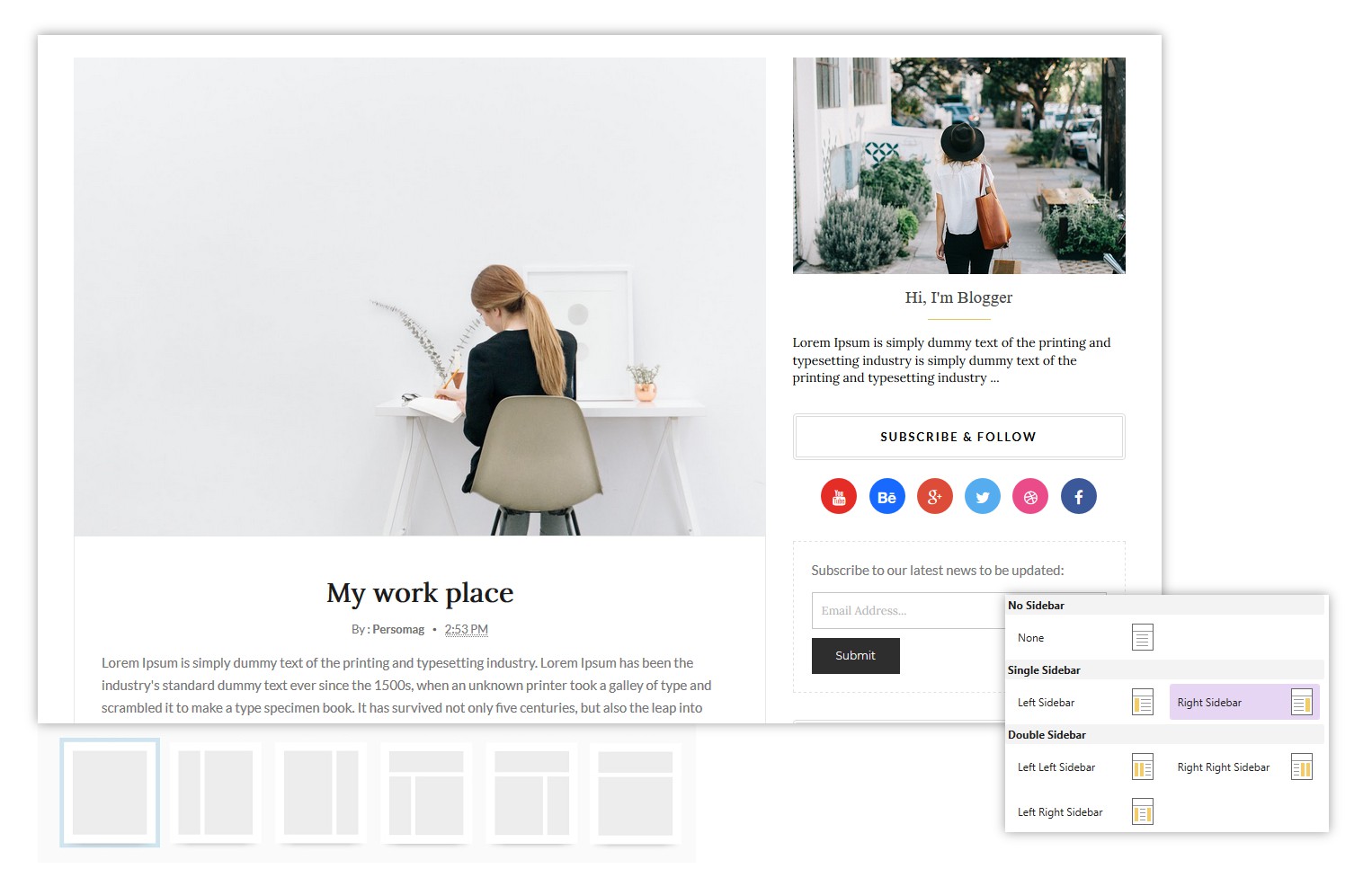 Page Layout Options
Want to build an eye-catchy website? Build HTML Website with this amazing HTML website builder software and choose from page layout options like 1 Column, 2 Column (left sidebar, single column, etc.) or Column (sidebar, single column, sidebar, etc.). Stylize the layout with background color/images and more!
Contact Form
Contact form is one of the key elements which keeps your website visitors closer to you. Isn't it the icing on the cake if you can add custom styles to the form? Match it to your taste by changing font style, color, background color, add/remove fields or edit the existing ones as you want!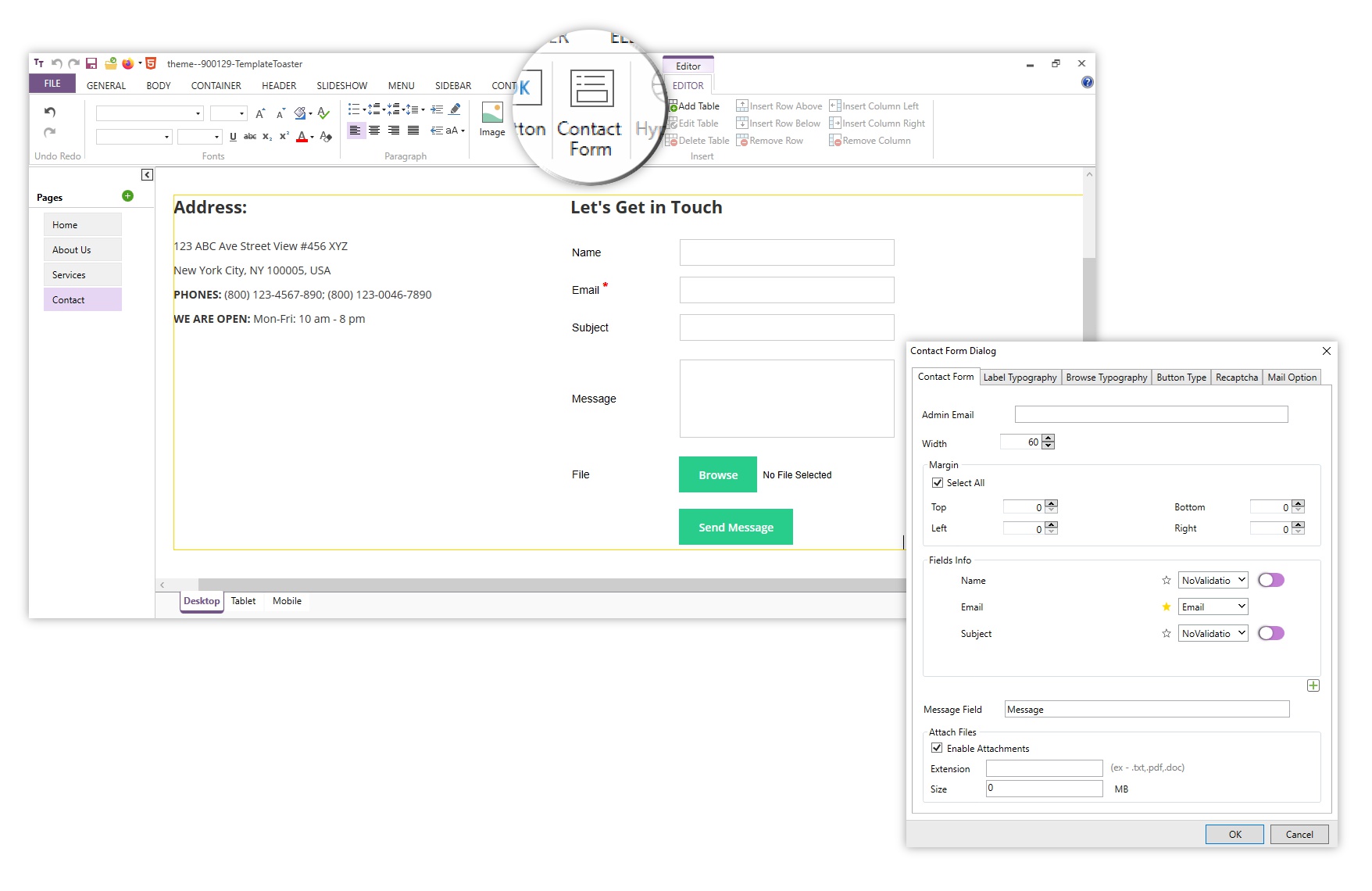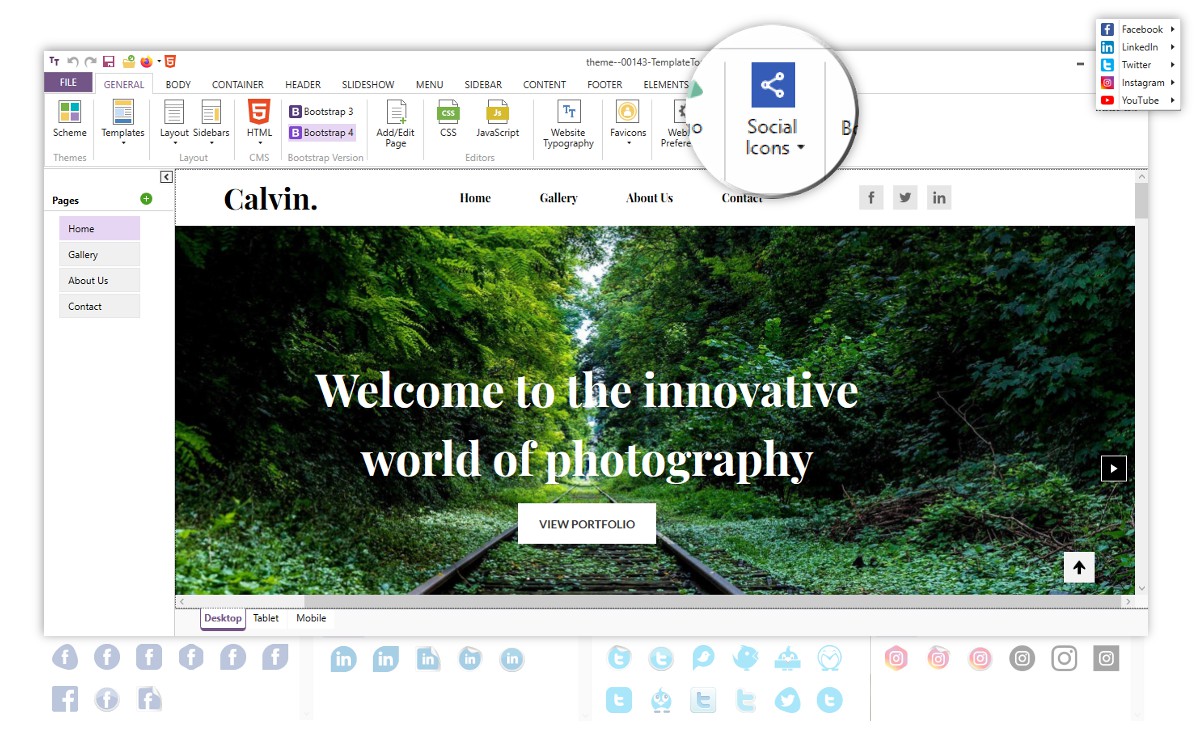 Social Media Integration
Imagine an HTML website with no social media links. Not a good thought at all! With this software, enter social media icons either in the header or in the footer of the page/template or both. Add social media links to these icons so that the visitors can instantly find and follow you!
Bootstrap Compatible
The HTML templates designed with this HTML website builder are based on the Bootstrap framework ensuring the responsiveness and user-friendliness of the website! This HTML site maker uses V3, V4, & V5 of Bootstrap. We strive to keep up with the latest updates, always & that is why we bring to you an HTML website creator that supports the latest Bootstrap 5 version.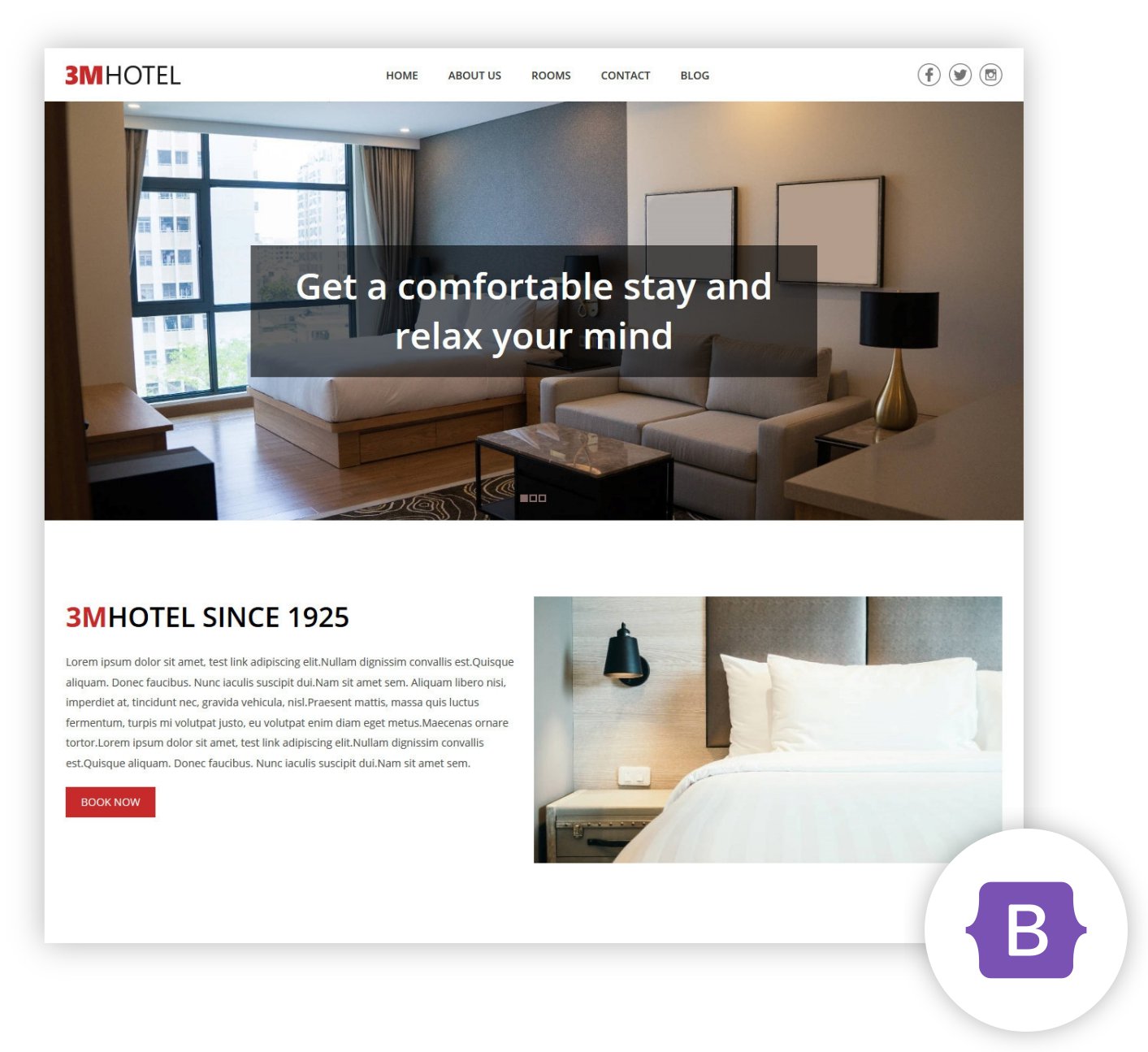 How to Create an HTML Website
Follow these steps to create an HTML website without any difficulty.
You can either modify any of our pre-designed template or create your own.
We assume you already have your domain name and web hosting to get started.
Upload your exported template or website to your web hosting server.
That's all! Congratulations, you are into business now.
Testimonials
This HTML website creator is genuinely easy to use. It allows you to build beautiful working websites in no time. That too without any technical skills. This makes website creation pretty simple for less technical people like me.
The amazing and the simplest quality of this HTML website generator is the ability to drag and drop elements from one place to another and help you bring your imagination into reality without much effort.
With a range of stunning HTML templates free and paid both, it makes it even simpler to create a website. I got a matching HTML template in the repository and got started quickly. That was a big relief for me. Thank you.
The simplicity to get started with TemplateToaster HTML website creator is unmatched. That's what I really liked about this software and that's the reason why I recommend this to everyone.
Build Amazing Responsive HTML Website Using our Top-Notch Theme
We offer you tons of beautifully professionally designed HTML templates to choose from, you can pick any design and start with your website.
Excited to Grow Your Business Online with HTML Website?
Build your own HTML website with our powerful HTML Website Creator and grow your business without any special skills.