OpenCart Theme Builder Software
Create modern and classy OpenCart Theme that truly shape your eCommerce store and help you drive more potential users for your business.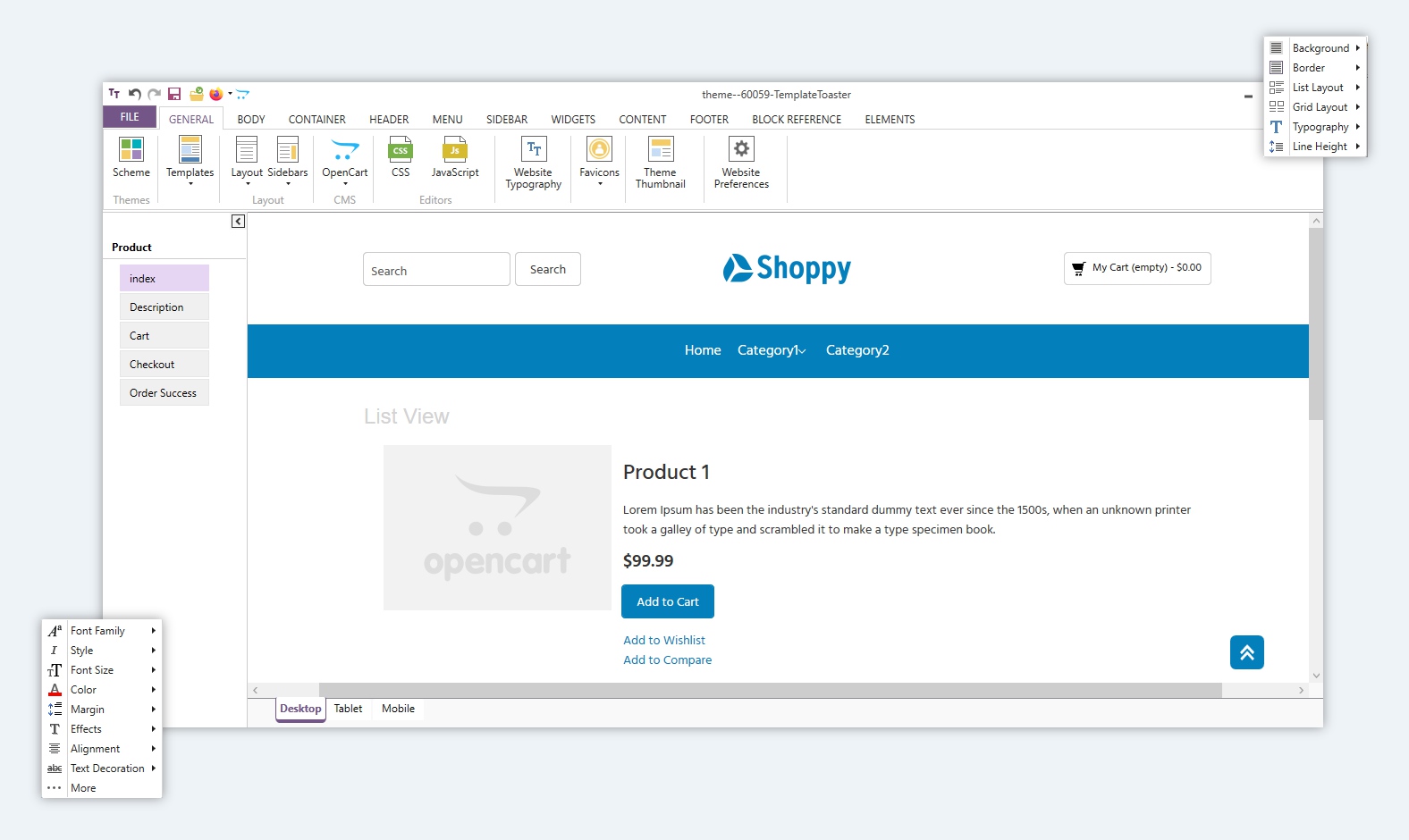 Why Use TemplateToaster as OpenCart Theme Creator Software?
Create startling theme for your OpenCart website in minutes. No coding skills required! We offer you a drag & drop user-interface to design template that shout out loud to the visitors. Make an impact with your website that turns your visitors into buyers!
Video Demo of OpenCart Theme Builder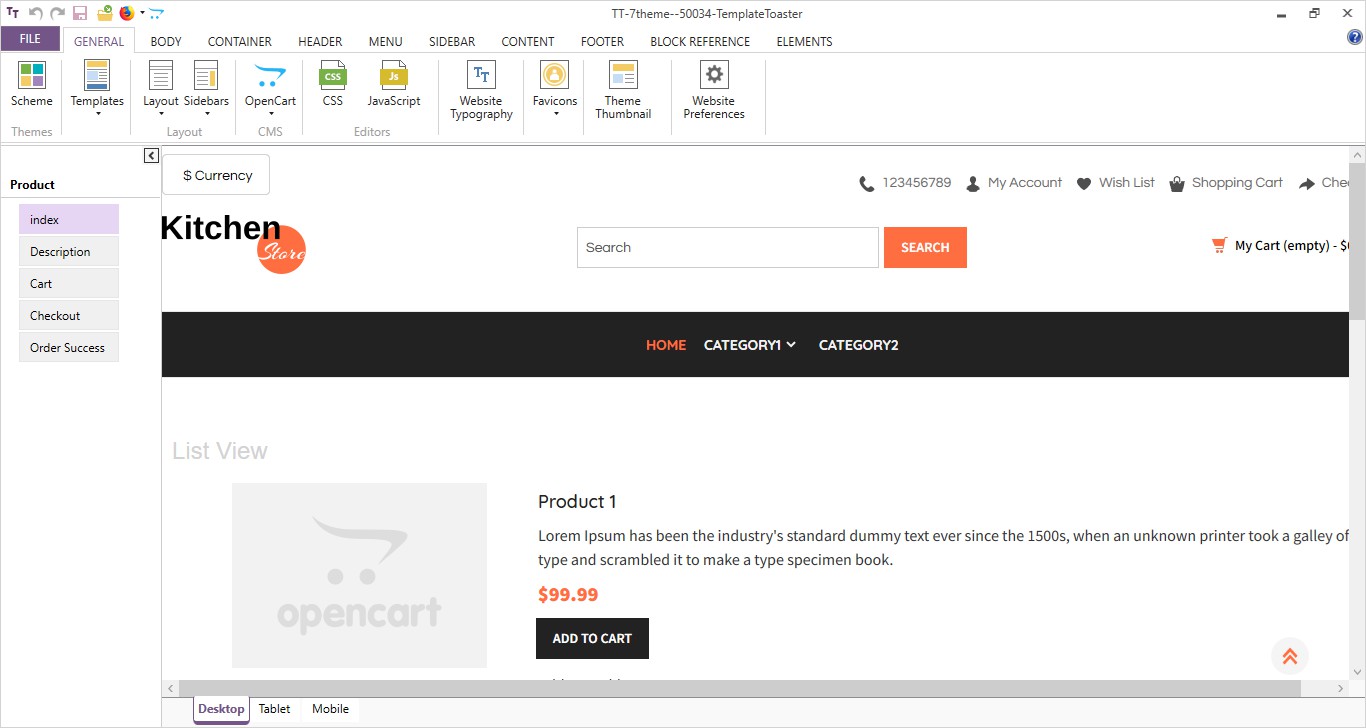 Features of TemplateToaster as OpenCart Theme Maker
Fully boosted with several powerful features, TemplateToaster lets you design high-end templates.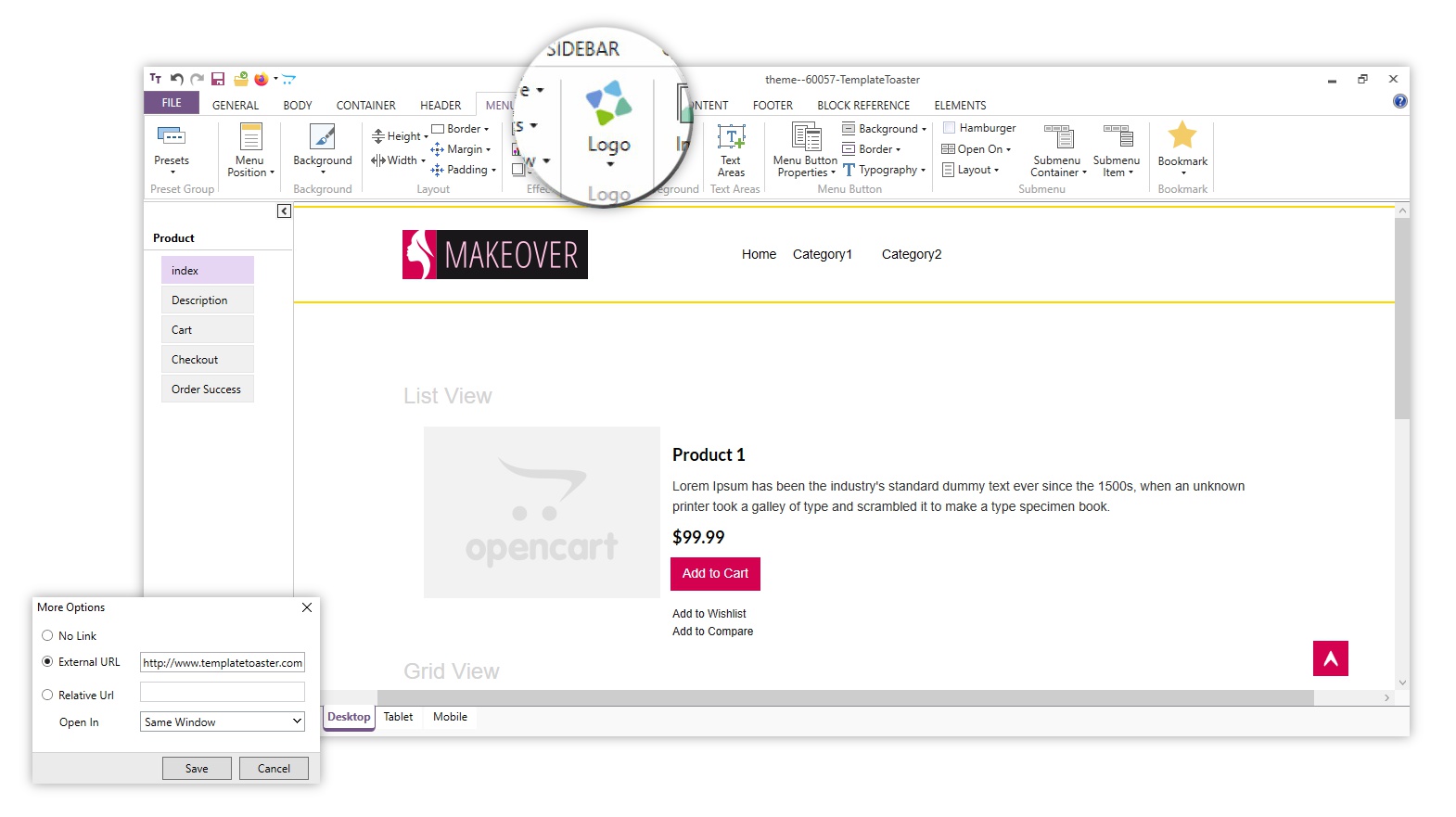 Add Menu and Logo Anywhere
What's more noteworthy than adding your store's logo on the menu of the website! Till now, you had the option of placing your brand's logo on the Header only. But, with TemplateToaster, enhance the branding aspect of your website with this unique and one-of-its-kind feature.
Compatible Versions
Theme designed with TemplateToaster are fully compatible with OpenCart versions 3.x.x, 2.1, 2.2 & 2.3. The themes thus created are compliant with the core functionalities of these versions of OpenCart. It's our endeavor to keep TemplateToaster up-to-date. Always!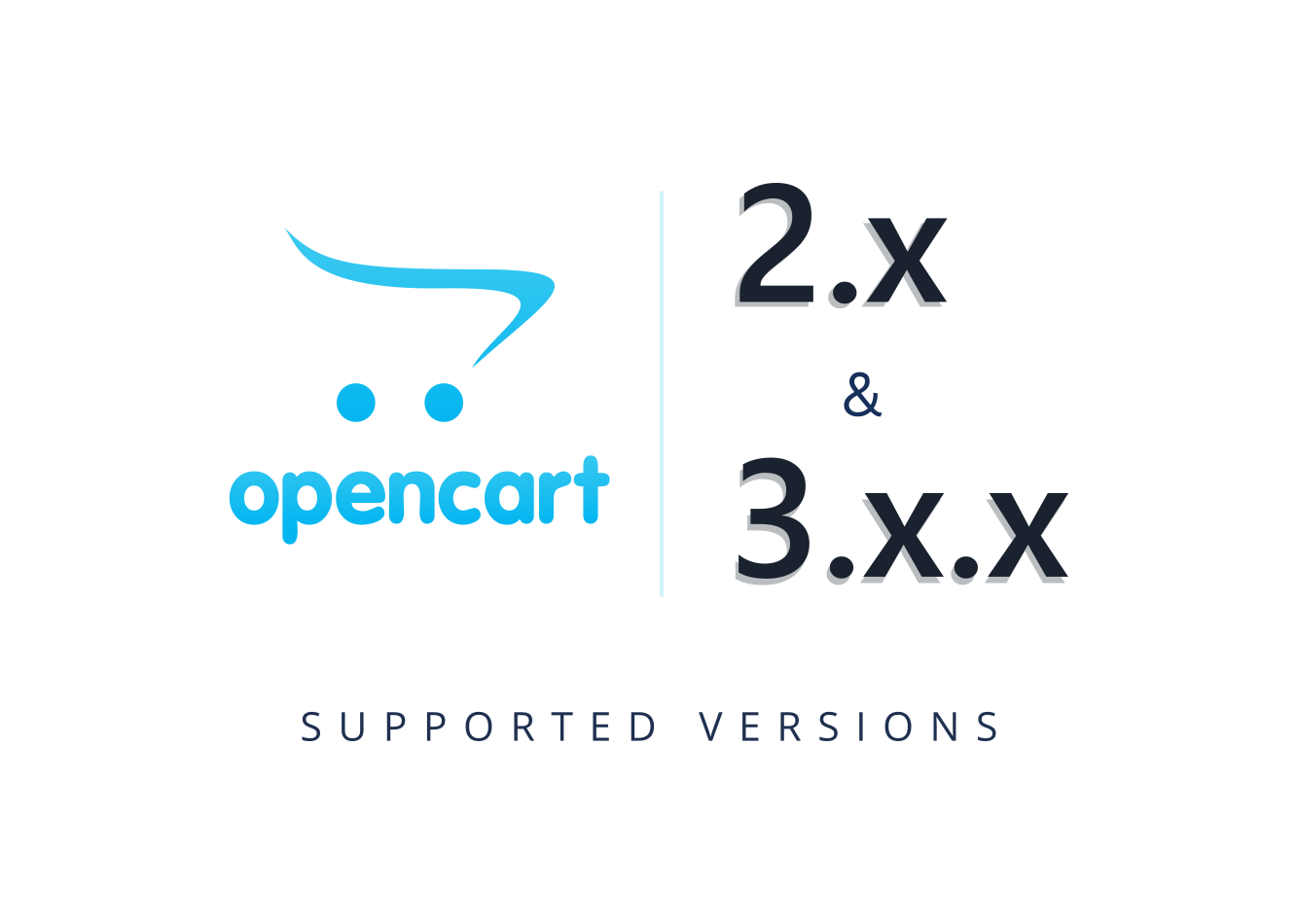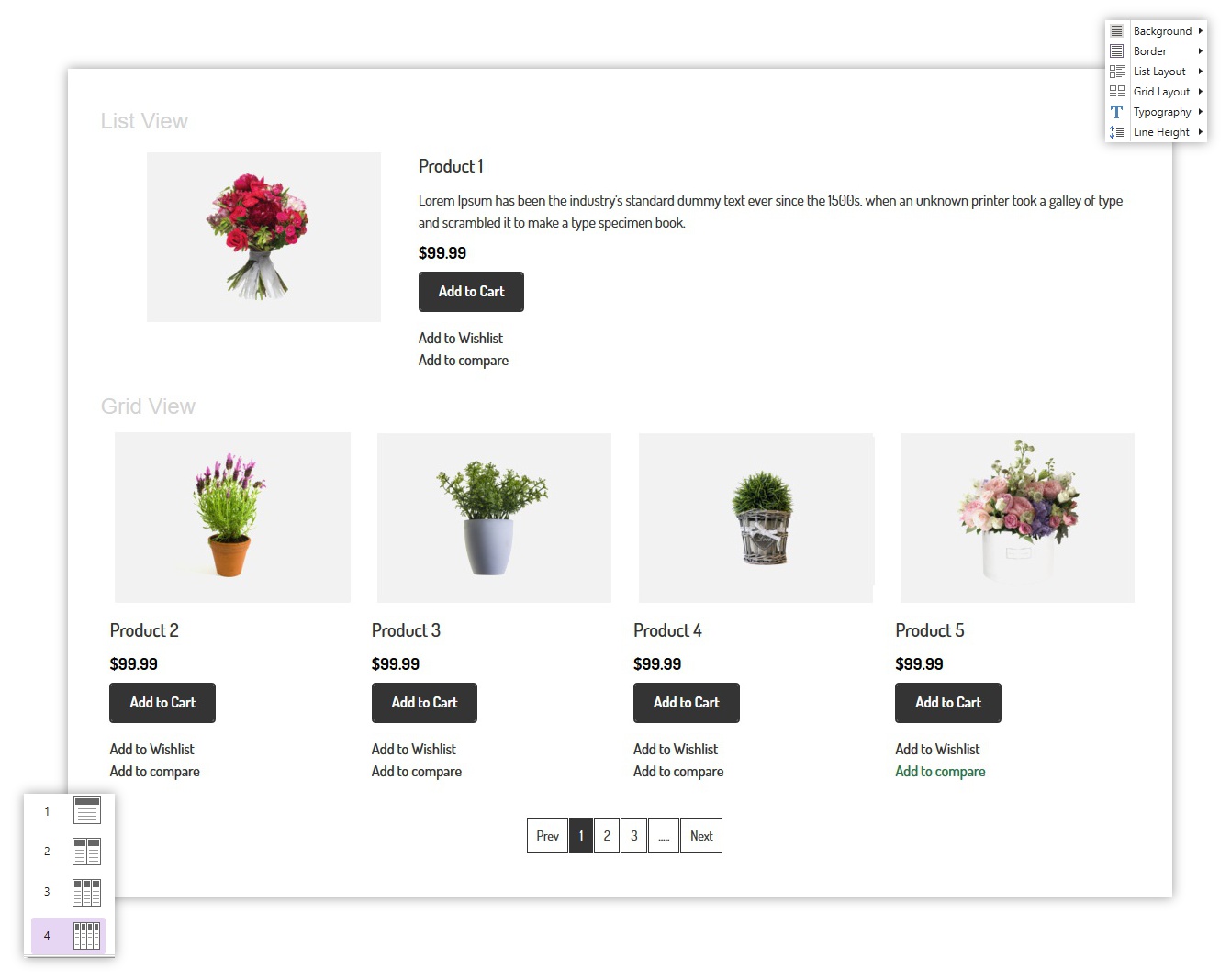 Multi-Product Grid Styling
Display products as you would like, either in list-view or in grid-view. In this OpenCart theme creator, stylize the multi-product grid page to make it look more attractive and personalized! Choose from a range of font colors & types, background colors, and more!
Checkout Page
Cast a spell on your visitors by styling the checkout page of your OpenCart store. Give custom background color to the page as well as change the color, font style, color, content, etc. of the expanders (Checkout Options, Billing Details, etc.) to match the look & feel of your store's theme.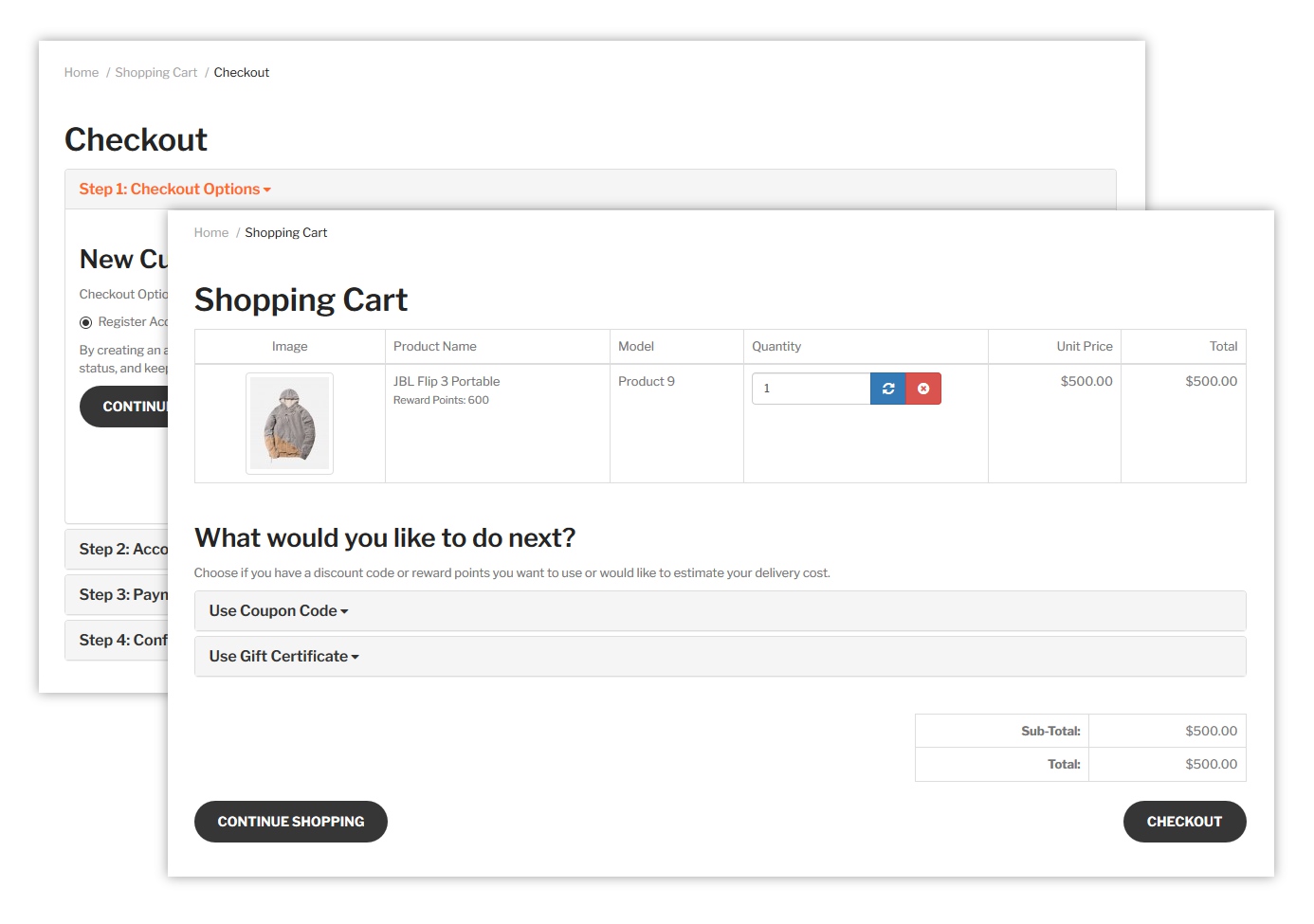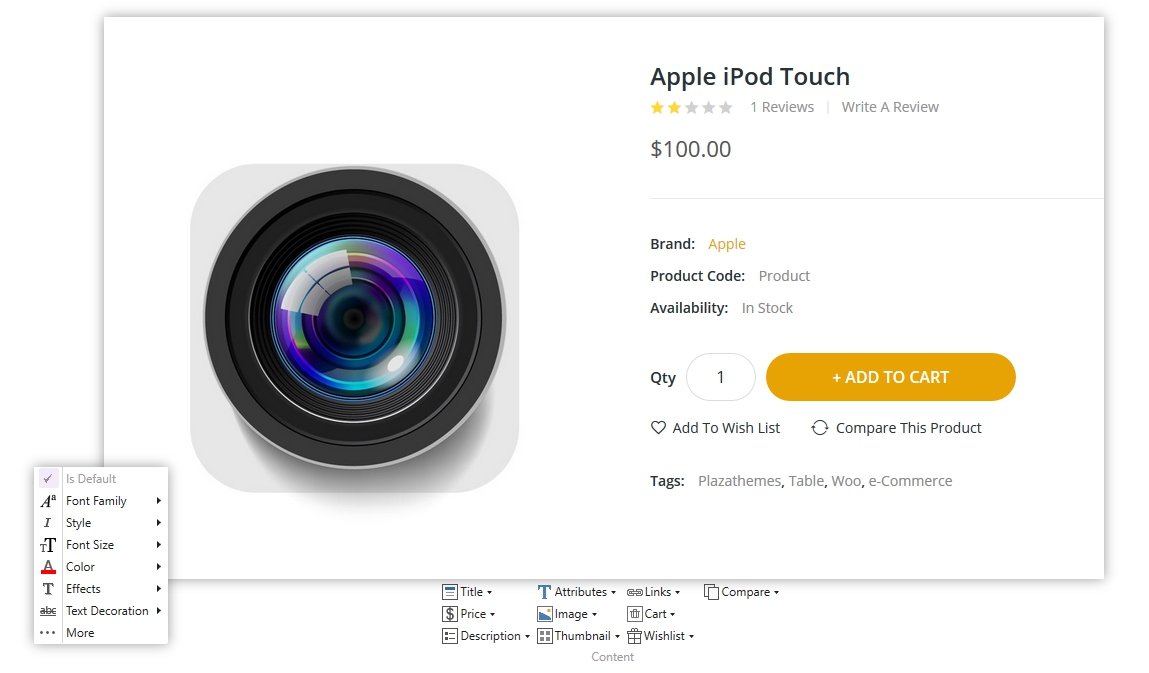 Product-Page Styling
Styling the Product-page is a breeze using TemplateToaster as an OpenCart theme creator. Just change the font color and style, background color, etc. to make the page more appealing to the visitors. You can even stylize the Size, Color, and Quantity tabs!
How to Create OpenCart Template Using OpenCart Template Maker Software
Follow the below-given steps to create OpenCart template.
Select any pre-designed OpenCart template from the repository or create your own from scratch.
Now export your template to OpenCart and configure it thoroughly.
You might already have your Domain and Hosting with OpenCart Installed, right?
Publish content on your website and let people find you.
Engage your visitors by integrating marketing solutions.
Testimonials
There is no other best OpenCart template builder software in the market than TemplateToaster. I was looking for this type of software for so long and I am glad that I found this.
We are so comfortable using TemplateToaster OpenCart template builder software that creating OpenCart templates is no more a trouble for me now. This software is truly a gem.
We wanted a responsive, super quick, simple-to-use, flexible, and powerful OpenCart template creator software. And our search ends at TemplateToaster OpenCart template maker software. We are thankful to their entire team for making this software available.
It is an incredibly simple-to-use software with magnificent features and a beautiful library of pre-designed templates. This is our on-the-go OpenCart template builder solution.
Choose From Our Variety of Pre Designed Free OpenCart Templates
We offer you hundreds of professional-looking templates designed by professionals with fantabulous functionalities.
Ready to Design Your OpenCart Website?
Walk on the edge of any pre-built OpenCart template without any prior coding knowledge. Or if you like you can create your own template from scratch.