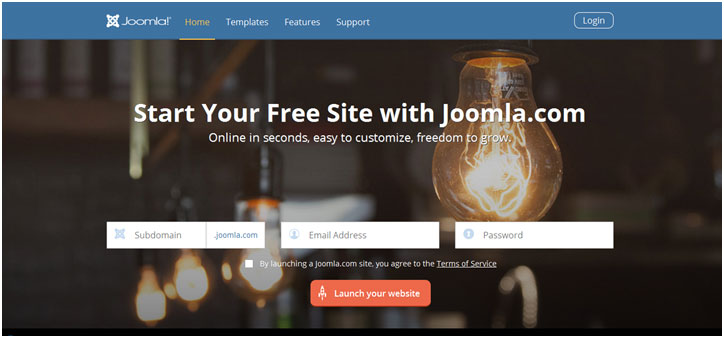 The biggest news about the content management systems has happened for this year with the announcement of Joomla.com service, launched by the Joomla development community. It is really very excited to see the new service from the Joomla. The enthusiasts have been eagerly waiting for the new version 3.6 of Joomla CMS, and here they get the surprise of Joomla.com service.
This service has been started in the partnership with the SiteGround. Alike WordPress.com, the Joomla will host the free websites with the subdomain- Joomla.com. The server structure has been fully established. Now, users can build and host their website with Joomla, free of cost.
The service is providing all the standard features of publishing. Several templates and extensions have already been given. Only the most preferred one extensions are given like Google maps integration, Google analytics, social media sharing options and inclusion of Disqus powered comments. However the expandability of the website is limited, yet one can create a good website using this latest service.
To begin with basic website development, it would be a nice platform. Later on, the website started with Joomla.com can be enhanced with custom code and extensions, which can be moved to any hosting service since there is no limitation on extendability.
With the introduction of Joomla.com it will be a matter of two minutes to make a Joomla powered website for the users. Indeed, the users who possess the little or no knowledge of website development will be making websites on their own.
In the end
Although, Joomla CMS is considered as the second choice for the many users since the first choice has always been "WordPress" being more convenient and flexible. Now, the users can see the Joomla.com as another good option which is as intuitive as WordPress.