STEP 1 :
Open TemplateToaster and Select any option from the start-up screen.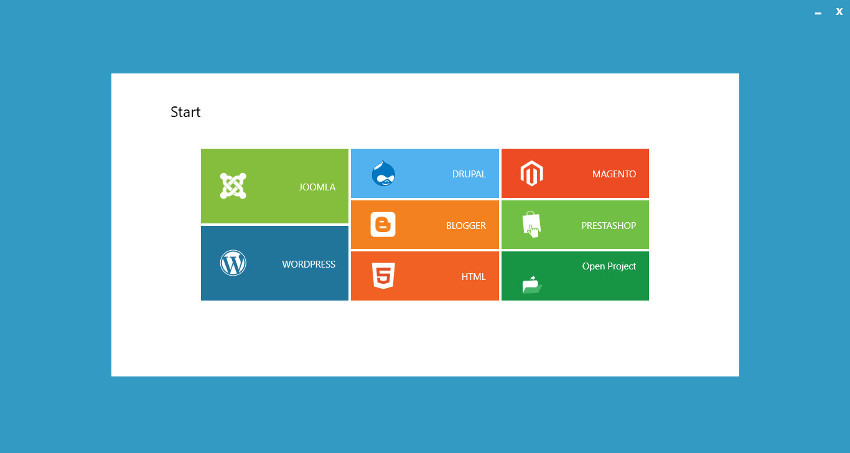 STEP 2 :
You can design your template from scratch by selecting this option.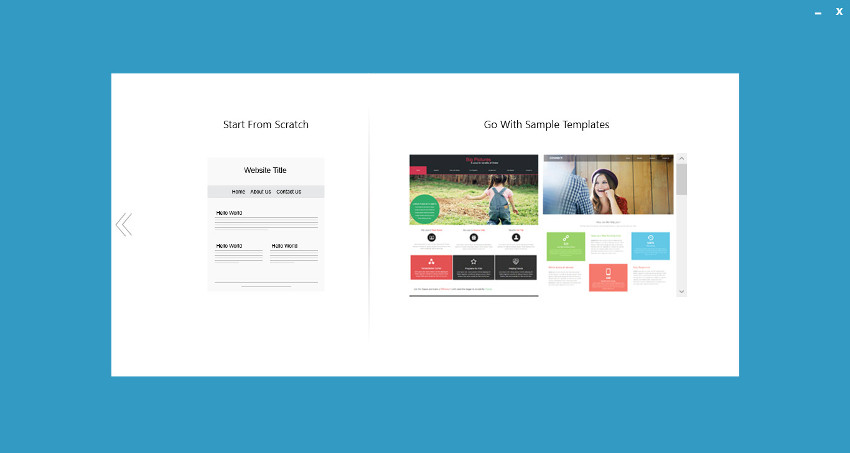 STEP 3 :
Now choose a color scheme and typography for your project.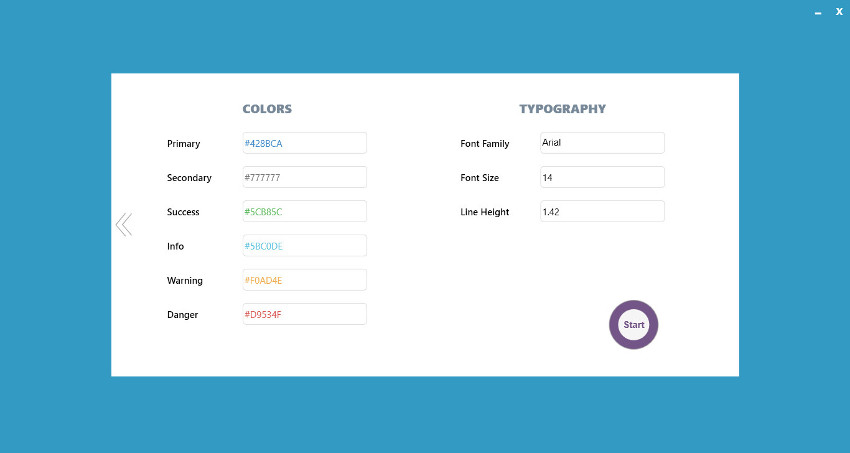 STEP 4 :
Select a template from the sample templates and customize its design according to your preferences.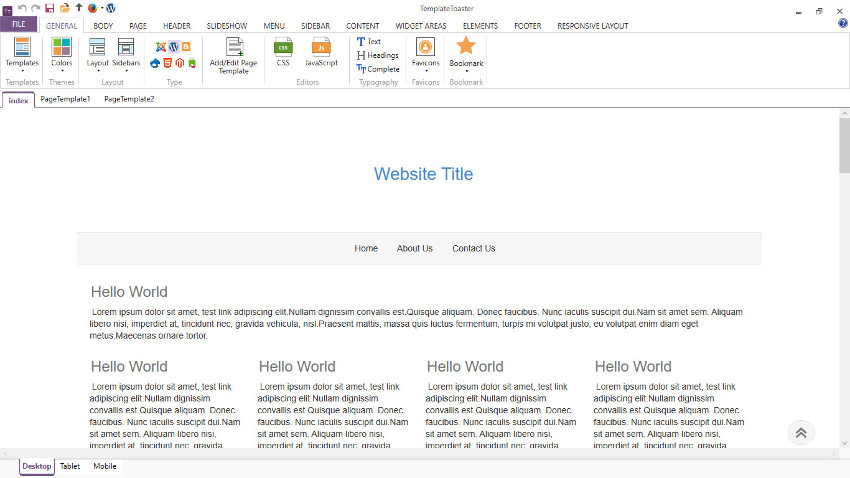 STEP 5 :
Click the start button to start your project, once you select the color scheme and typography.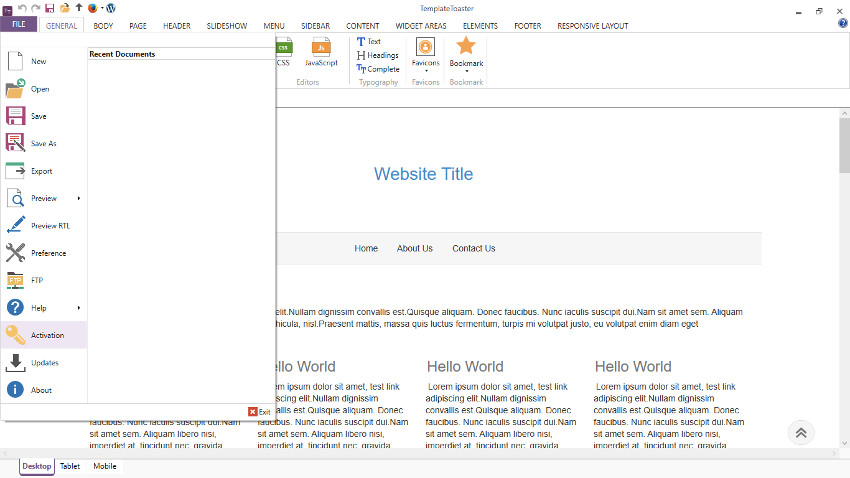 STEP 6 :
Go to File menu. Click on Activation option.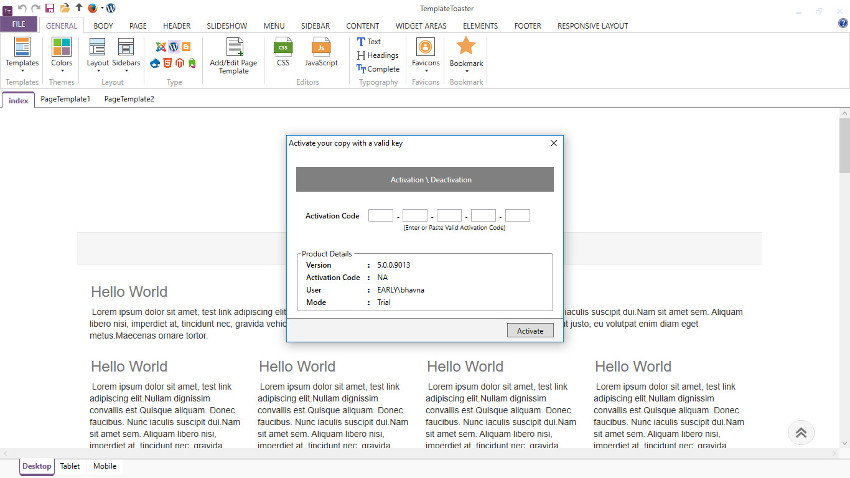 STEP 7 :
Enter the purchased Activation key and click Activate button.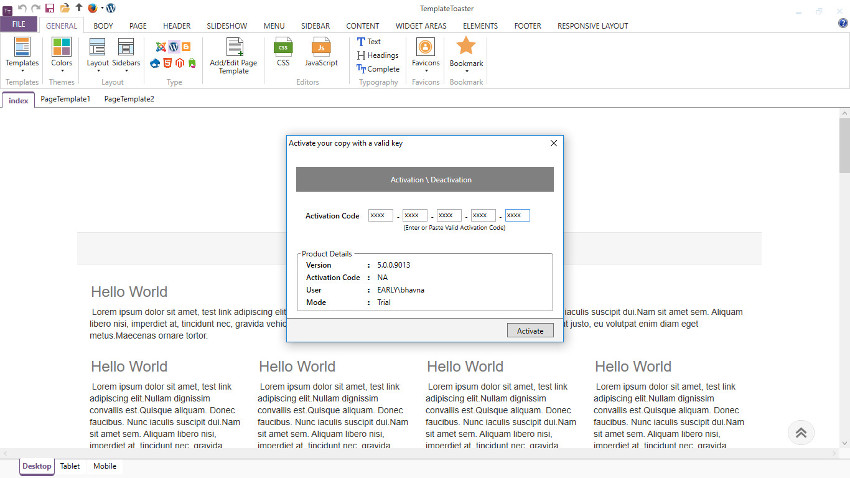 STEP 8