How to Upload and Install TemplateToaster Generated Blogger Templates
1: Export your Blogger theme from TemplateToaster from File-> Export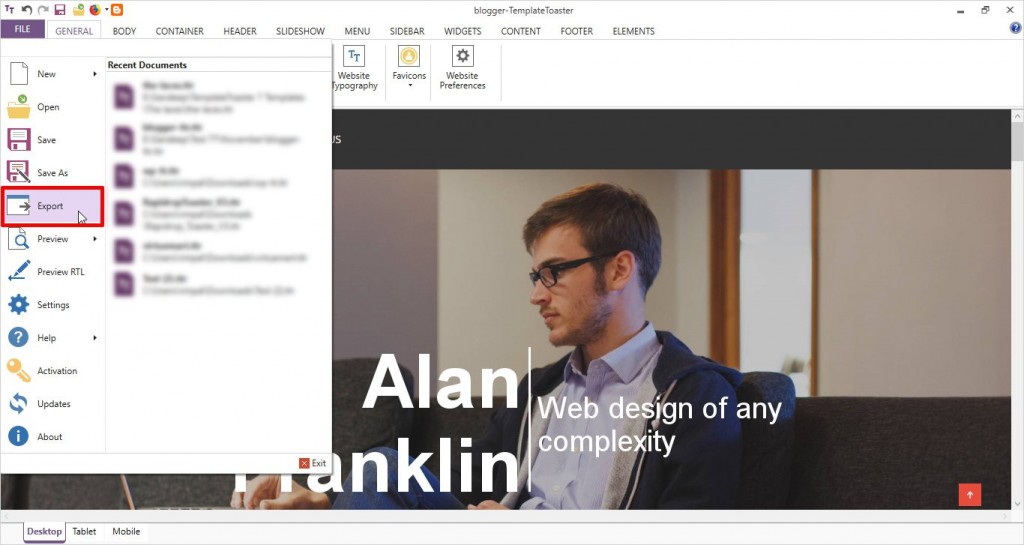 2: Select your export location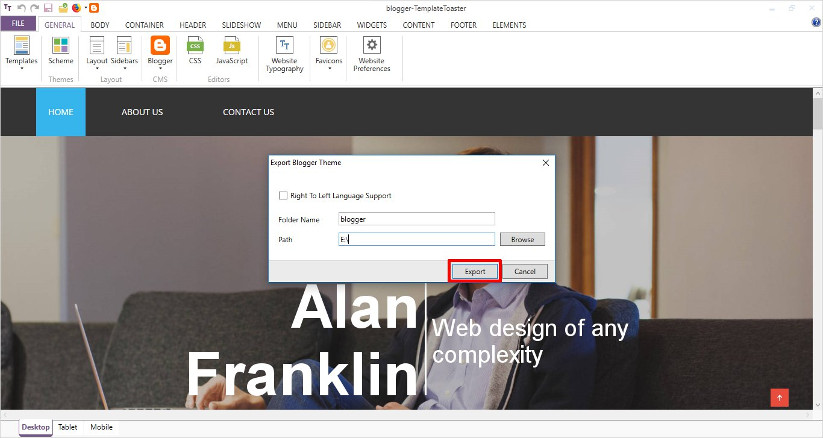 3: Select "Add New Account" or one of your already added Blogger account in TemplateToaster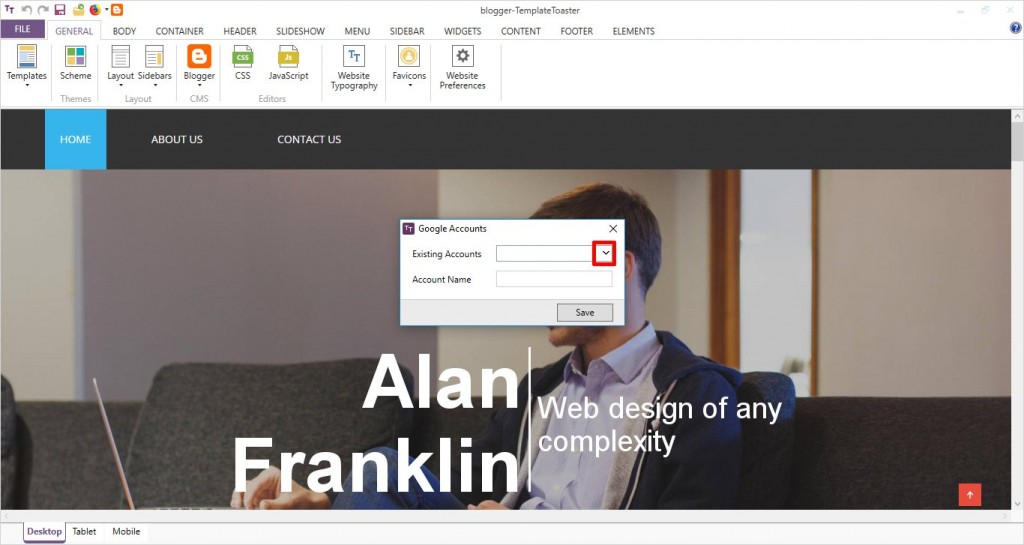 4: Add your Blogger account to TemplateToaster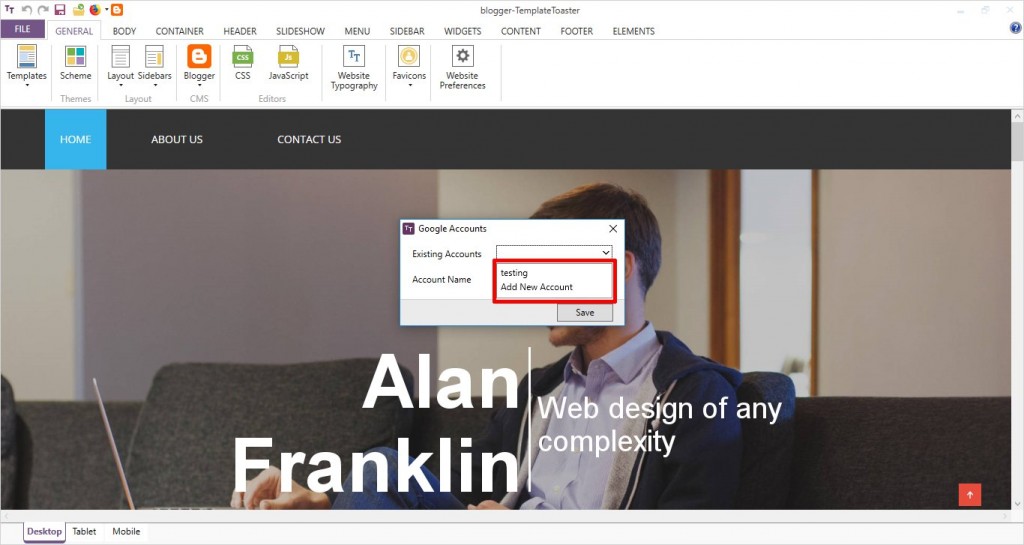 5: Sign in to your Blogger account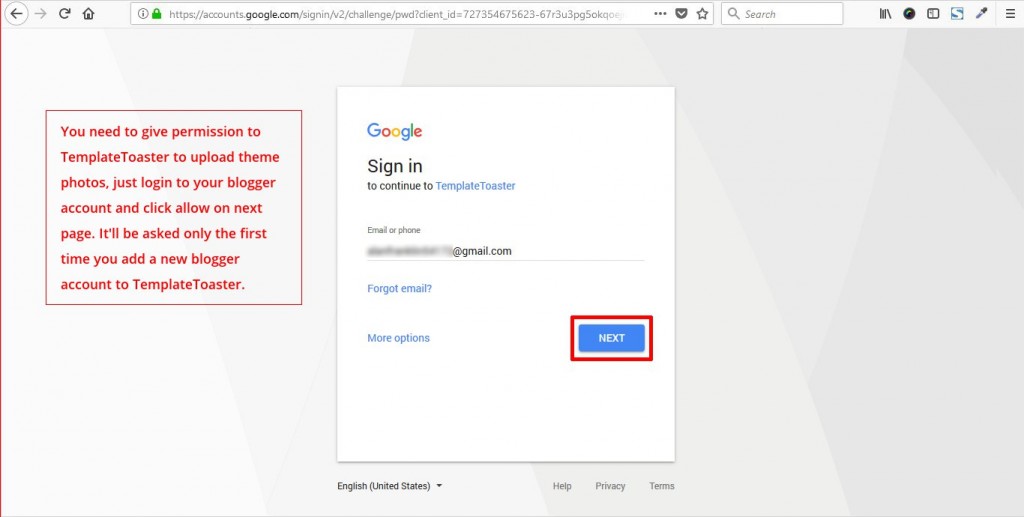 6: Allow TemplateToaster to upload images to your blogger account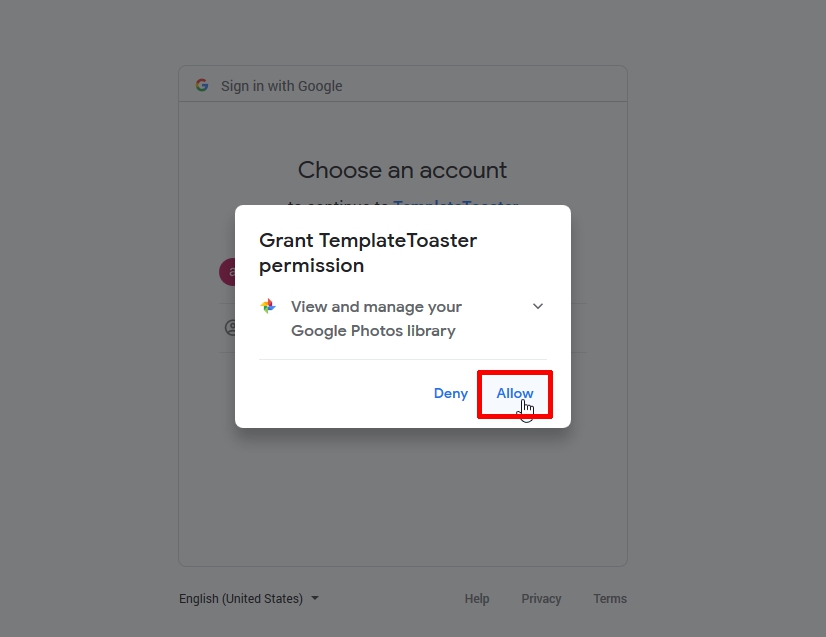 7: Confirm TemplateToaster to upload images to your blogger account by clicking on Allow button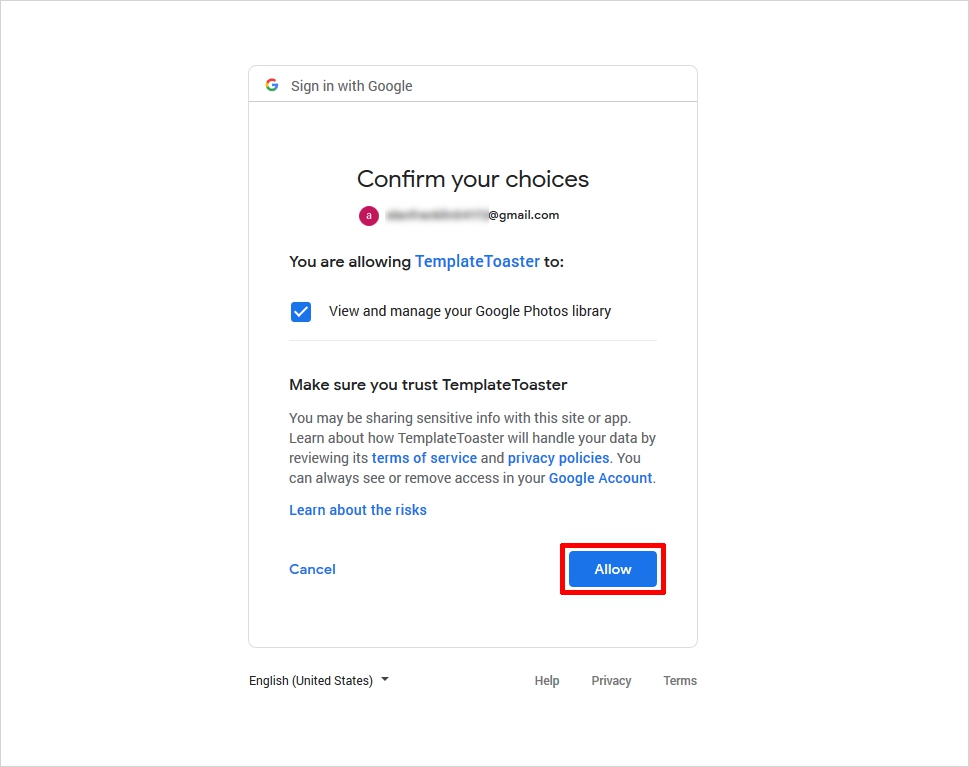 8: Permission added successfully, now you can close this window. 9: This window ask if you want to see the upload and install instruction for Blogger. It'll open this same page that you are reading right now.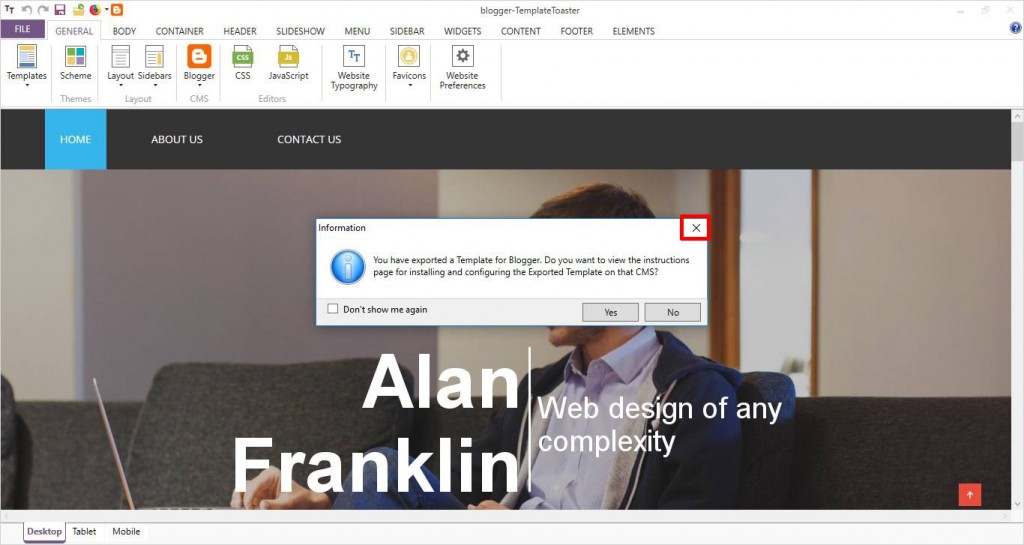 10: Now login to your Blogger account in a web browser.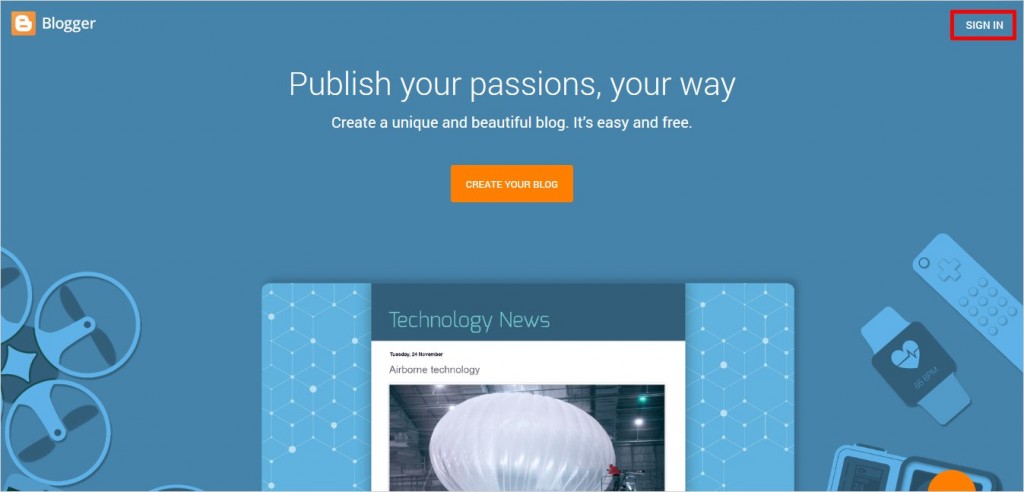 11: Go to Themes from left menu.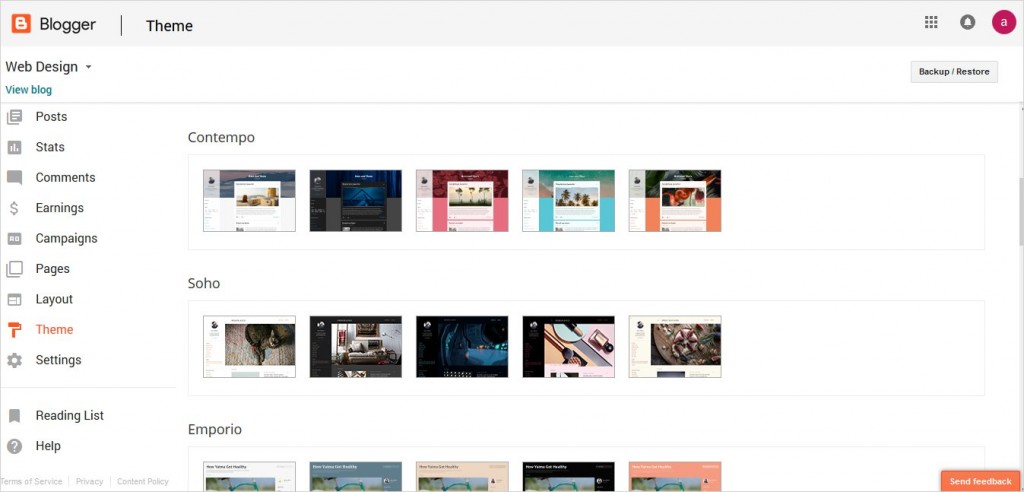 12: Go to Blogger-> Themes -> Backup/Restore -> Browse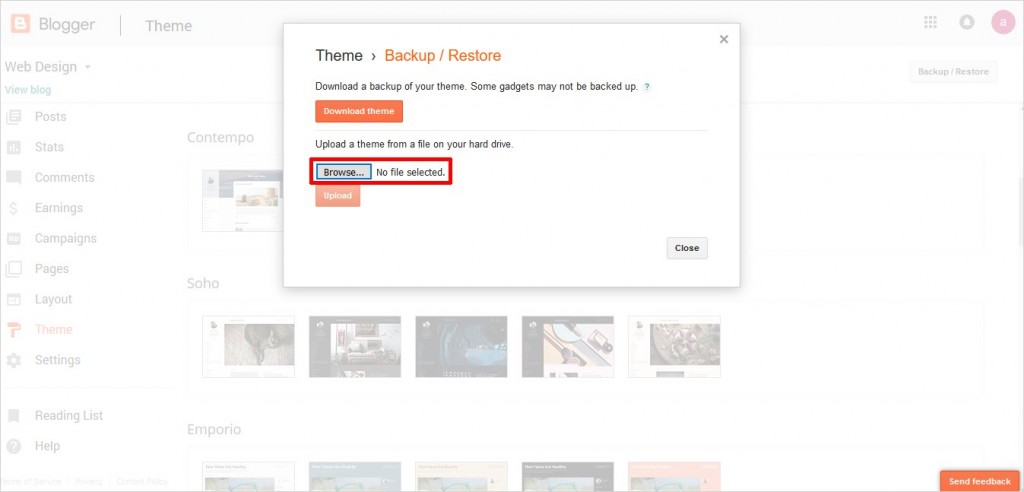 13: Select the main.xml file of the exported blogger theme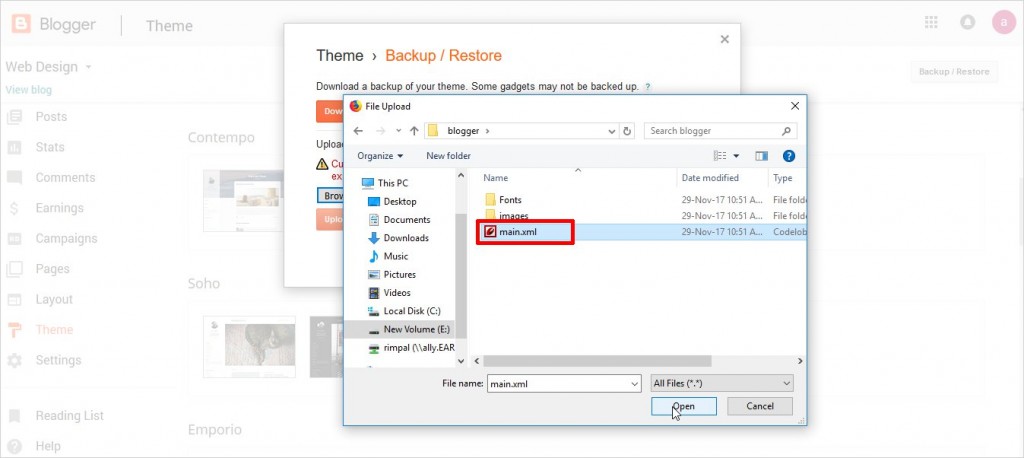 14: Clock Upload

15: Your TemplateToaster is uploaded successfully to Blogger and is ready to use