Hoe TemplateToaster gegenereerde Blogger Templates uploaden en installeren
1: Exporteer uw Blogger thema uit TemplateToaster van File-> Export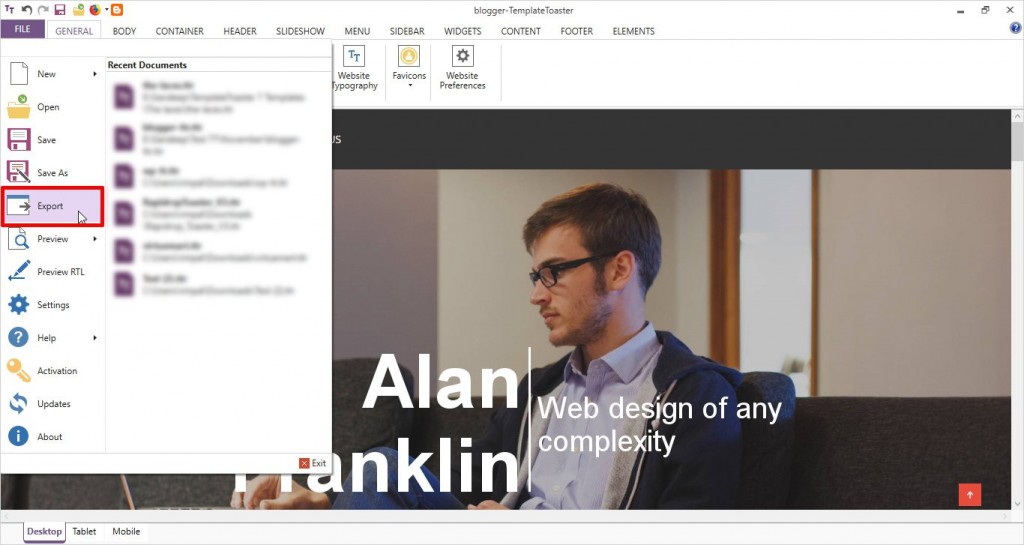 2: Kies uw export locatie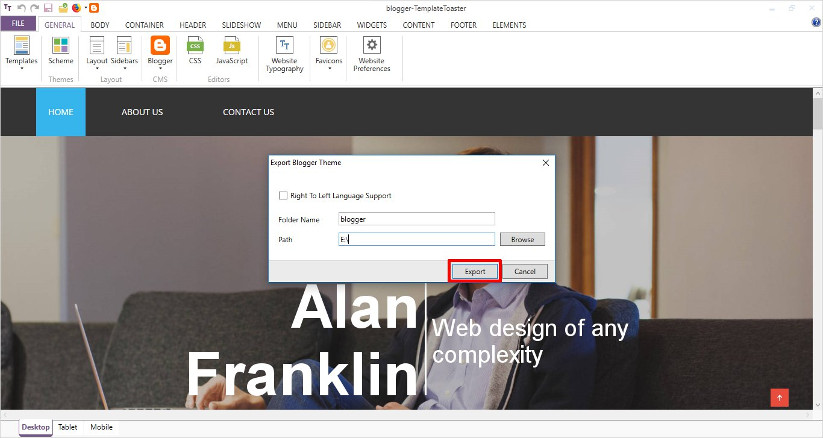 3: Dit venster vragen of wilt u om het uploaden te zien en te installeren instructie voor Blogger. Het zal dezelfde pagina die u nu aan het lezen te openen.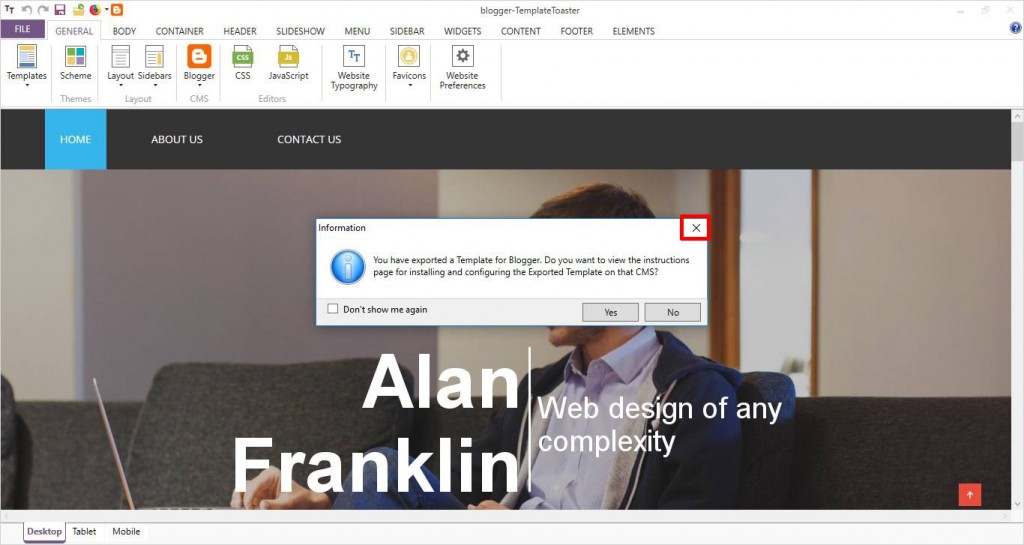 4: Selecteer de "Nieuw account toevoegen" of één van uw reeds Blogger-account toegevoegd TemplateToaster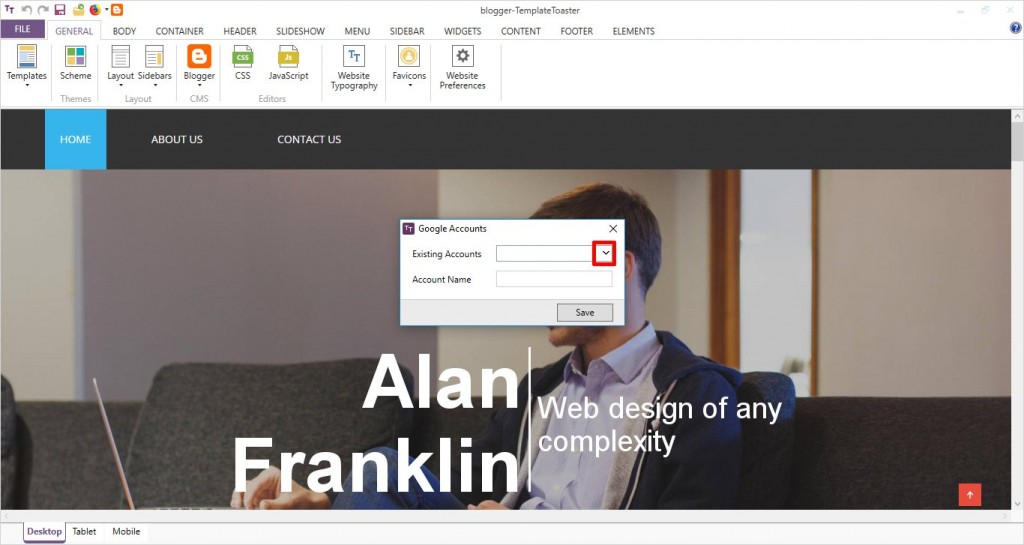 5: Voeg uw Blogger-account om TemplateToaster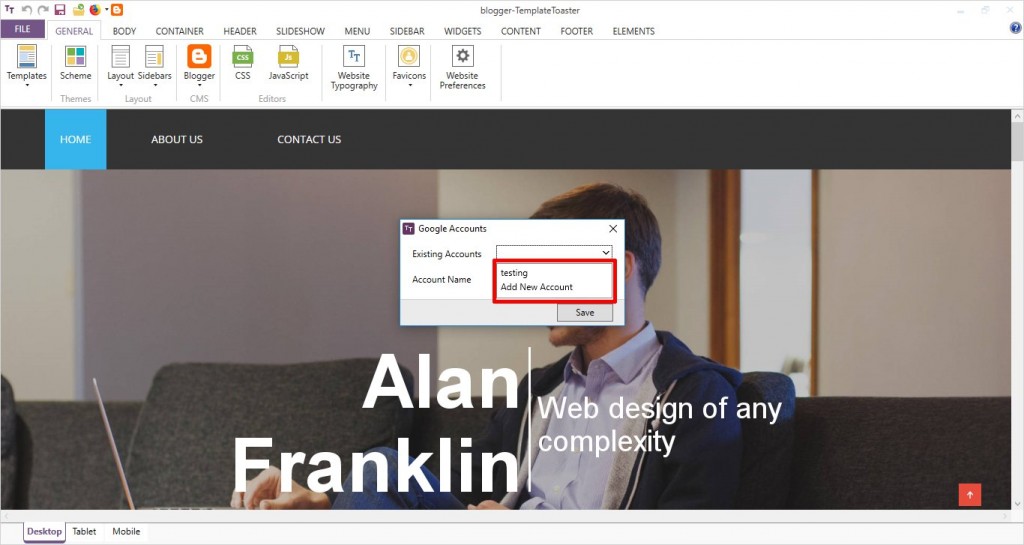 6: Meld u aan bij uw Blogger-account in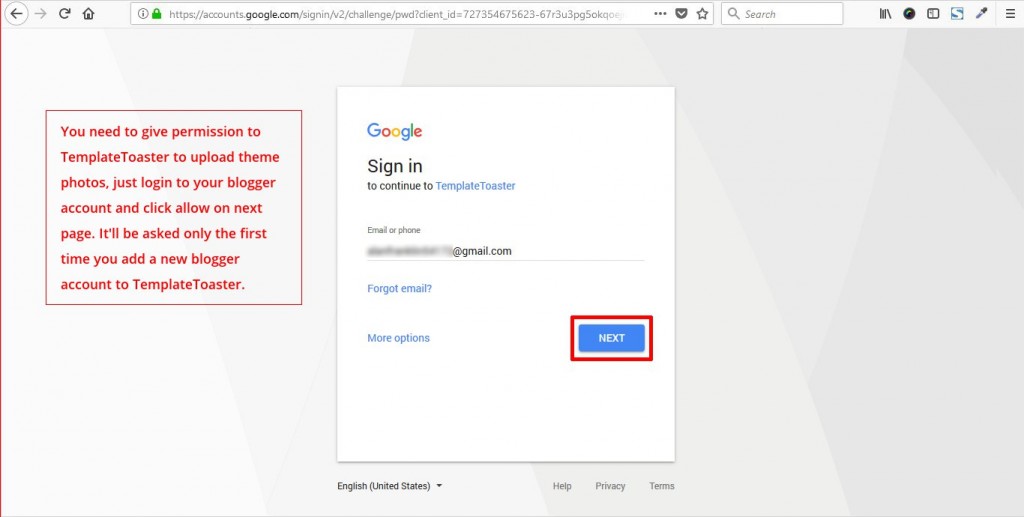 7: Laat TemplateToaster beelden naar uw Blogger-account uploaden
8: Toestemming succesvol toegevoegd, nu kunt u dit venster sluiten. 9: Nu inloggen op uw Blogger-account in een webbrowser.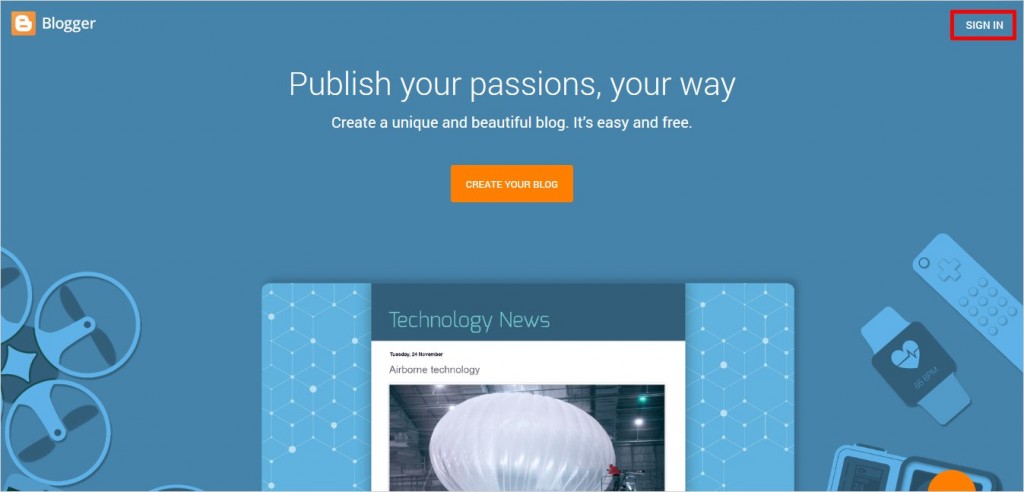 10: Ga naar Thema's van links menu.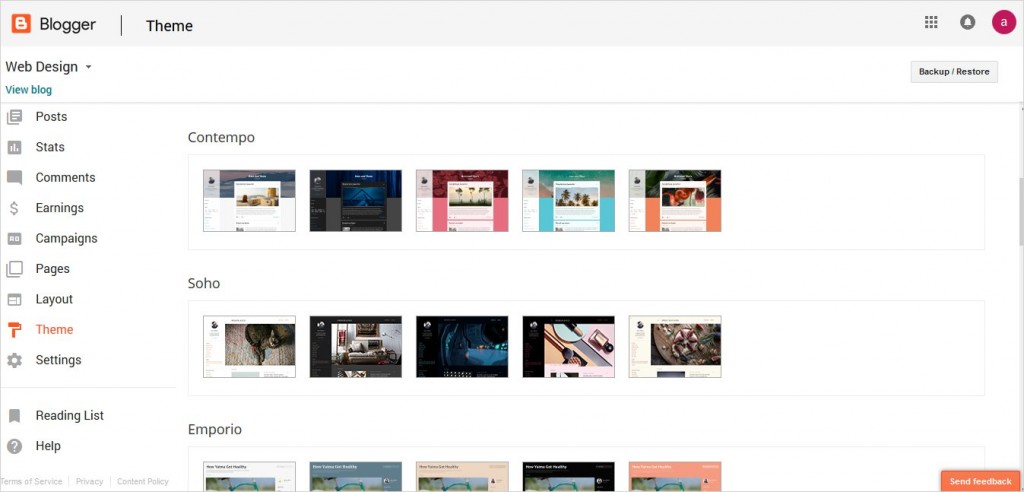 11: Ga naar Blogger-> Thema -> Backup / Restore -> Bladeren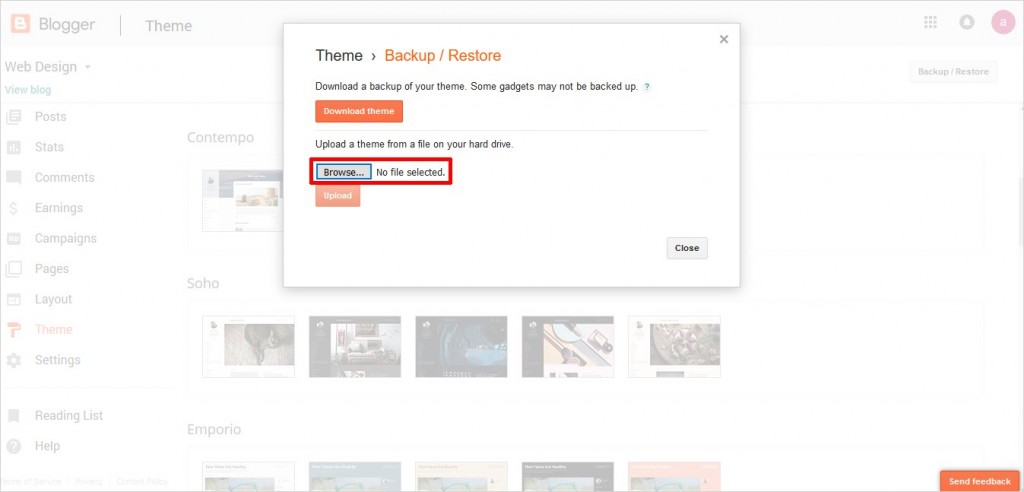 12: Selecteer de main.xml bestand van de geëxporteerde blogger thema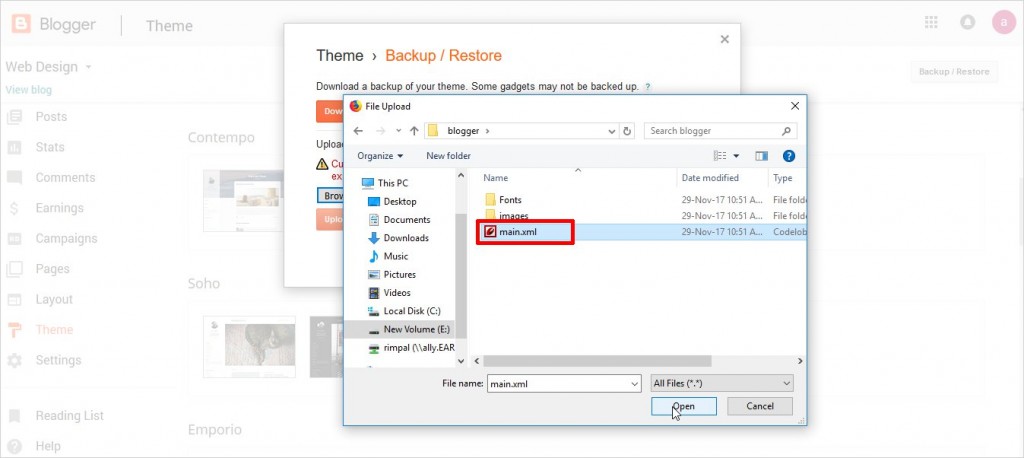 13: klok uploaden


14: Uw TemplateToaster wordt geüpload naar Blogger en is klaar voor gebruik