This Is What TemplateToaster Version 7 Brings For You!
Good news for all the existing user's of the TemplateToaster and a great advantage for those who are thinking to join TemplateToaster for creating their own customized themes. Because "TemplateToaster 7" has released and the mesmerizing features, flexibility & the ease of use would give you a pleasurable experience working with TemplateToaster.
TemplateToaster is a wonderful desktop-based software which lets you create theme and templates for almost all the standard CMS(s). We have brought you the amazing functionality of e-commerce with the latest release of TemplateToaster version 7.
Newly Added Features In TemplateToaster 7
Extended E-Commerce Platform Usability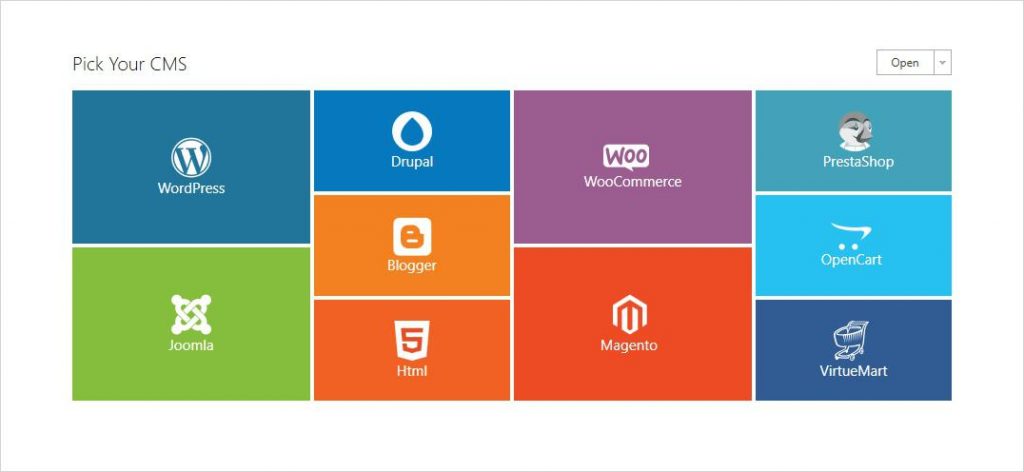 We are delightful to announce that TemplateToaster 7 has extended the flexibility to design theme and templates for all the latest e-commerce platforms such as

WooCommerce
Magento 1.9.x & 2.x
PrestaShop 1.6 & 1.7
Opencart 2.1, 2.2, & 2.3
Virtuemart
We present to you a numerous pre-defined e-commerce pages like

Product Page
Description Page
Check out Page
Login Page
Payment Page
Order Success Page
Contact Form 7 Integration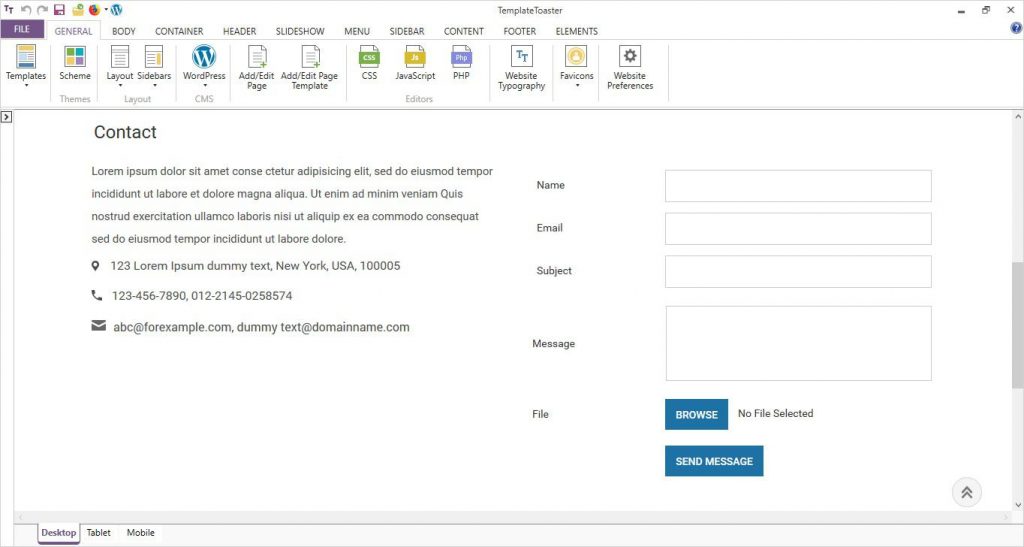 Support for Contact Form 7 in WordPress. TemplateToaster 7 enables you to integrate Contact Form 7 in your site.
Contact form created in TemplateToaster 7 for a WordPress website is now integrated with Contact Form 7 plugin.
TemplateToaster 7 also gives you the opportunity to add an attachment along with the contact form.
After you design a theme with TemplateToaster & export it to WordPress, it will automatically generate contact form 7.
Flexibility to Add Videos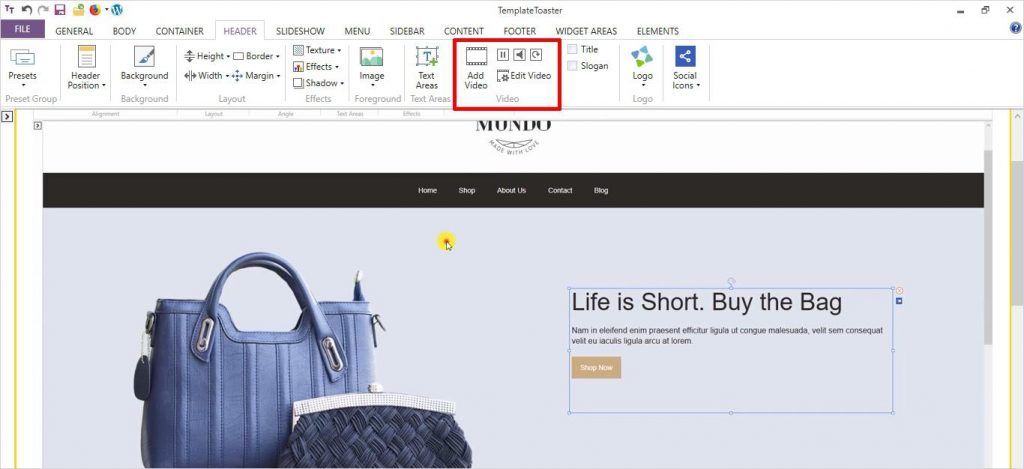 TemplateToaster 7 lets you experience the flexibility to include a Video to:
You are free to align your video corresponding to the size of your header. Also, you can adjust your video like horizontally, vertically in whatsoever manner does it fits in your interface.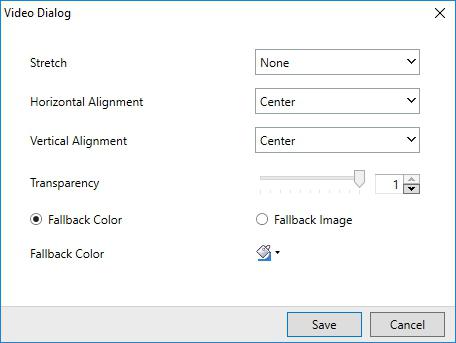 TemplateToaster 7 allows you to include a different video to each slide.
You can add either a mp4 videos or a YouTube video as per your choice.

Hamburger Menu Style
It's the time to enjoy the Hamburger Menu even in the desktop view. Yes, we offer you a variety of hamburger menu style like

Slide Right
Slide Left
Slide Down
Pop up
Now you can have the Hamburger Menu in your desktop, Mobile, or Tablets.
Slides Revamp
Copy text area and foreground image to all Slides
Sticky text area and foreground image to all slides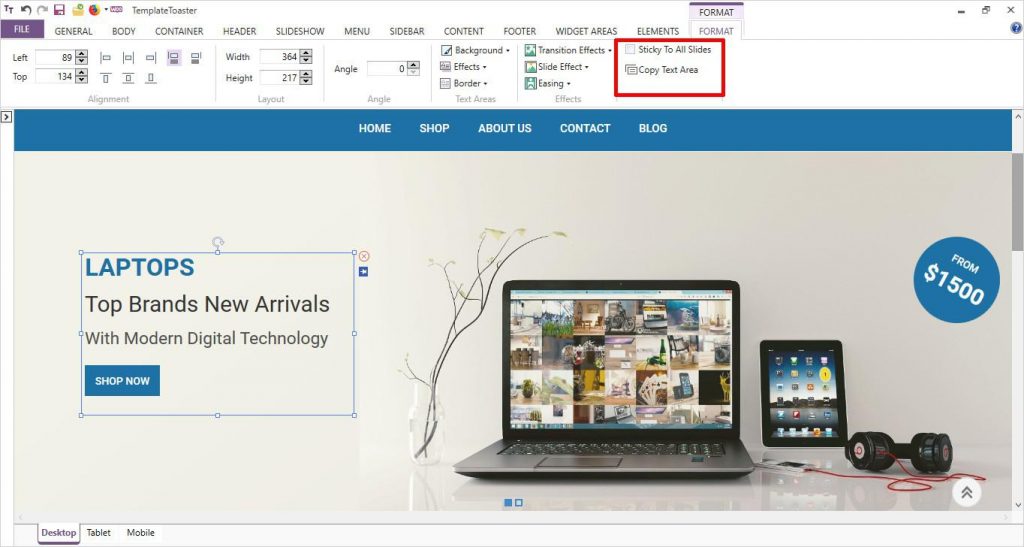 Text Logo
The facility to add text with a logo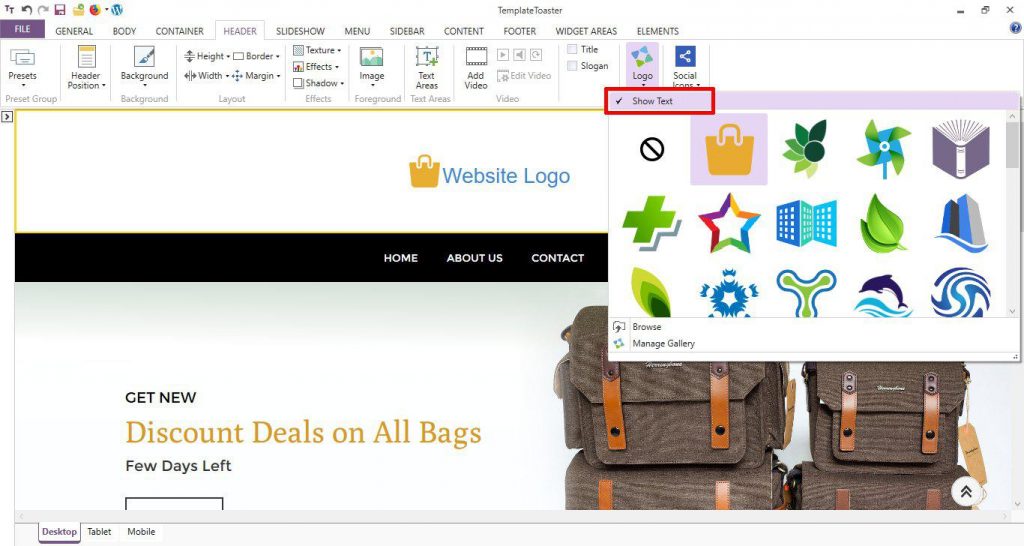 You can add or edit a link to the logo, Set Aspect Ratio, Set Orientation Horizontal & Vertical of the logo, adjust Typography, align the text horizontally to top, middle, bottom, & left, center, right & justify vertically.

SEO Optimization
SEO option for your HTML website
You can have Title & Meta Description related to all your web pages for the better engagement.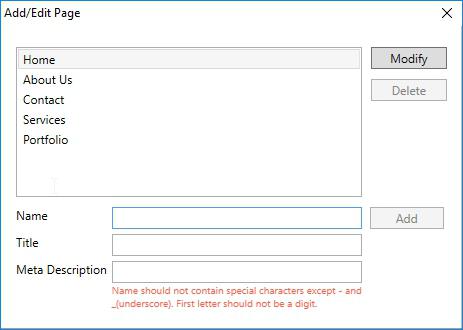 Ease of Using WordPress
You've got an option to switch between TemplateToaster Editor & WordPress Default Editor

If you are using WordPress then you have the liberty to add your own custom PHP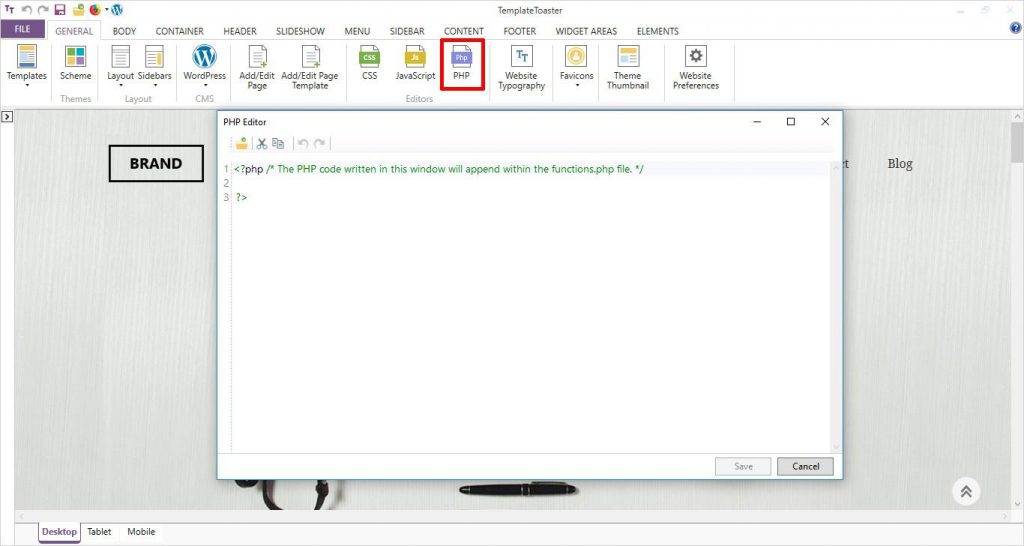 You'll get a Margin & Padding option in Footer Row and Footer Column in WooCommerce & WordPress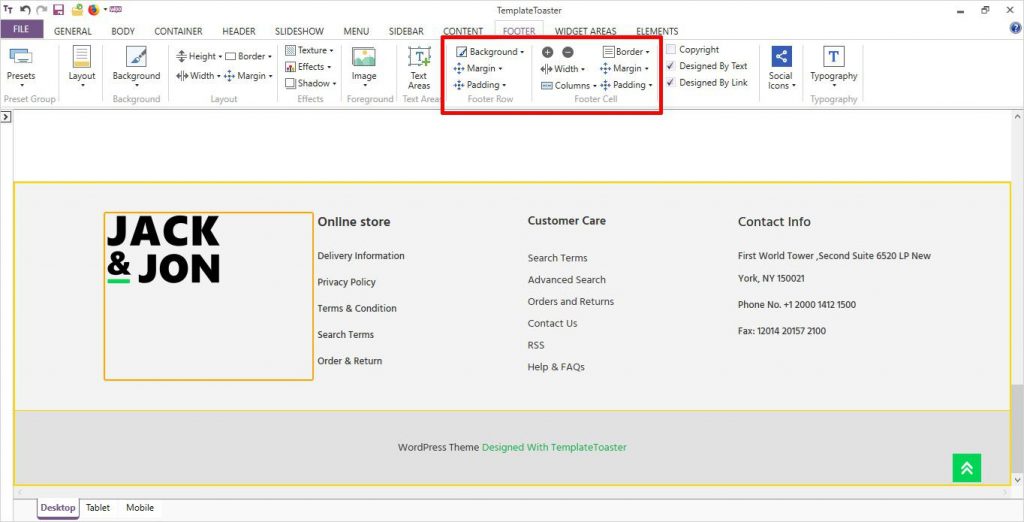 Theme Thumbnail Update
You can now choose a Template Screenshot as a theme thumbnail or you can use your own customized Image as a thumbnail.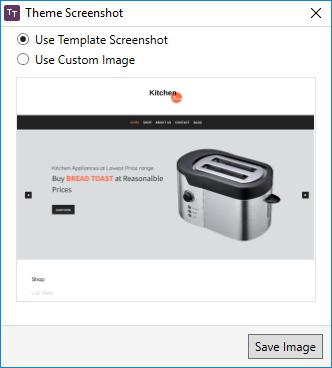 Color & Typography
All new User Interface of Custom Color Schemes & Typography Schemes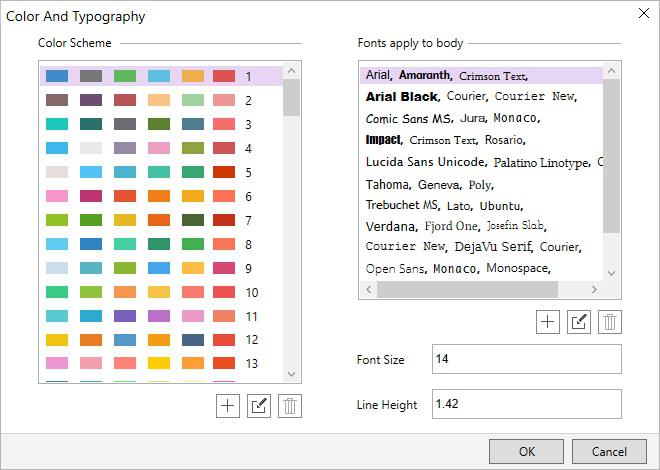 Recast Your Image
You can now add the URL to content images
Advance Foreground Image Option
Now you can add a link to your foreground image in a Menu, Slideshow, Header, Footer sections along with a flip option
Image aspect ratio and transparency options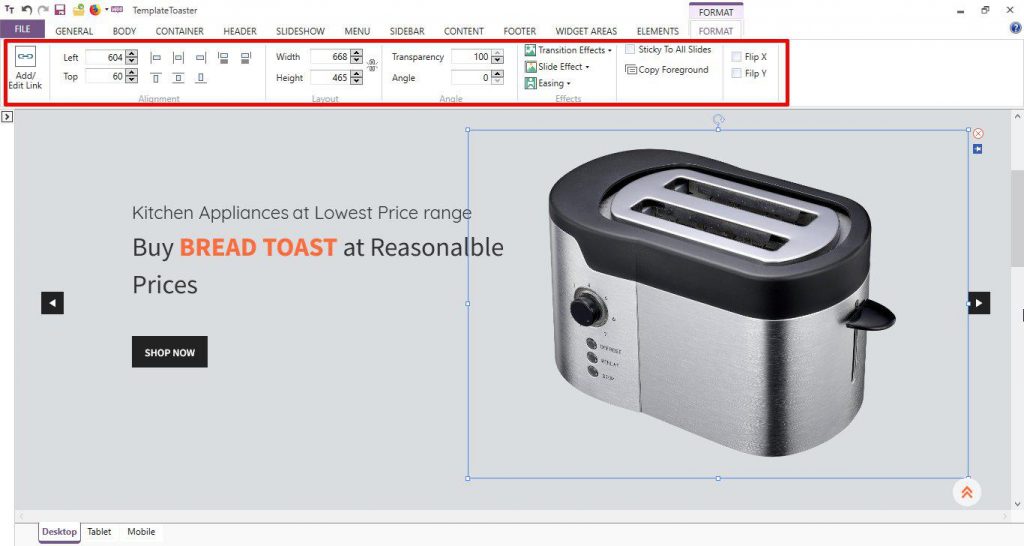 Improvements TemplateToaster 7 has Come Up With
Updated Logo, Image & Icon Gallery
Updated logo gallery
Updated Background & Foreground Image gallery
Improved Favicon Icon gallery
All new updated gallery for Social Icons
Improved Typography
You can now work with improved typography scheme including Custom, Google & system fonts
Bootstrap Compatibility
Updated to Bootstrap version 5
Other Improvisations
CSS Optimization
Improved Element tab
If you are new to TemplateToaster and facing any kind of trouble using it then our video tutorial section may help you find your way. Also, you can get the deeper view of TemplateToaster like how to install, activate or learn the basics of site design you can visit our documentation section. Download TemplateToaster 7 now & Don't forget to share your experience with us. We value your opinion.
Final Words
We assure you a blissful working experience with templateToaster 7. Once you use TemplateToaster 7, you will know that our current release TemplateToaster 7 is capable enough to provide you mesmerizing themes with amazing customizations fulfilling all your requirements. The trust of our existing customers is something that keeps motivating us to produce such products.
Thanks for choosing TemplateToaster!