Magento Theme Builder Software
Design Magento website straight out-of-the-box! Easy and fast. No coding!
Why choose TemplateToaster as Magento Theme Generator Software?
Made to design a stunning Magento theme, TemplateToaster makes web designing a lot easier. Crafted to let you focus on designing with an easy and fun drag & drop interface. Create professional-looking template in minutes!
Video Demo of Magento Theme Builder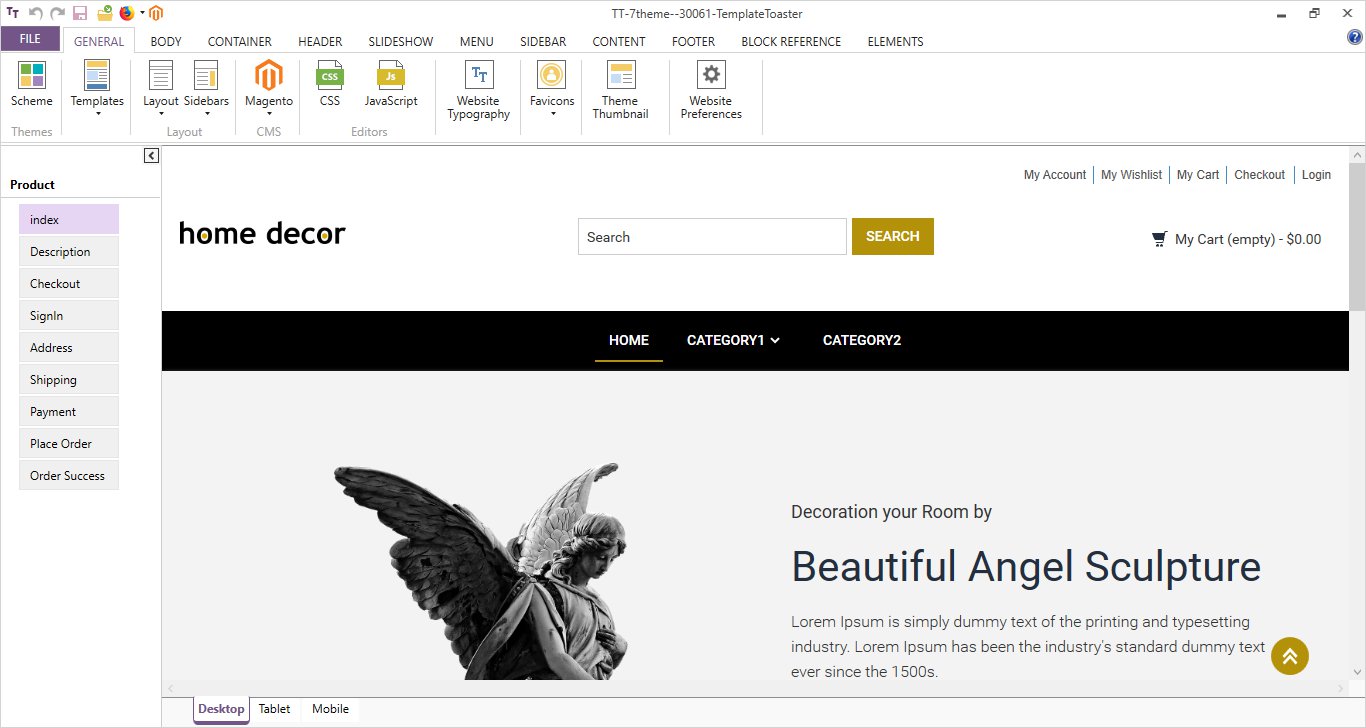 Magento Template Creator Features
This theme creator is loaded with an array of wonderful features. No-code designing at your fingertips! Promise.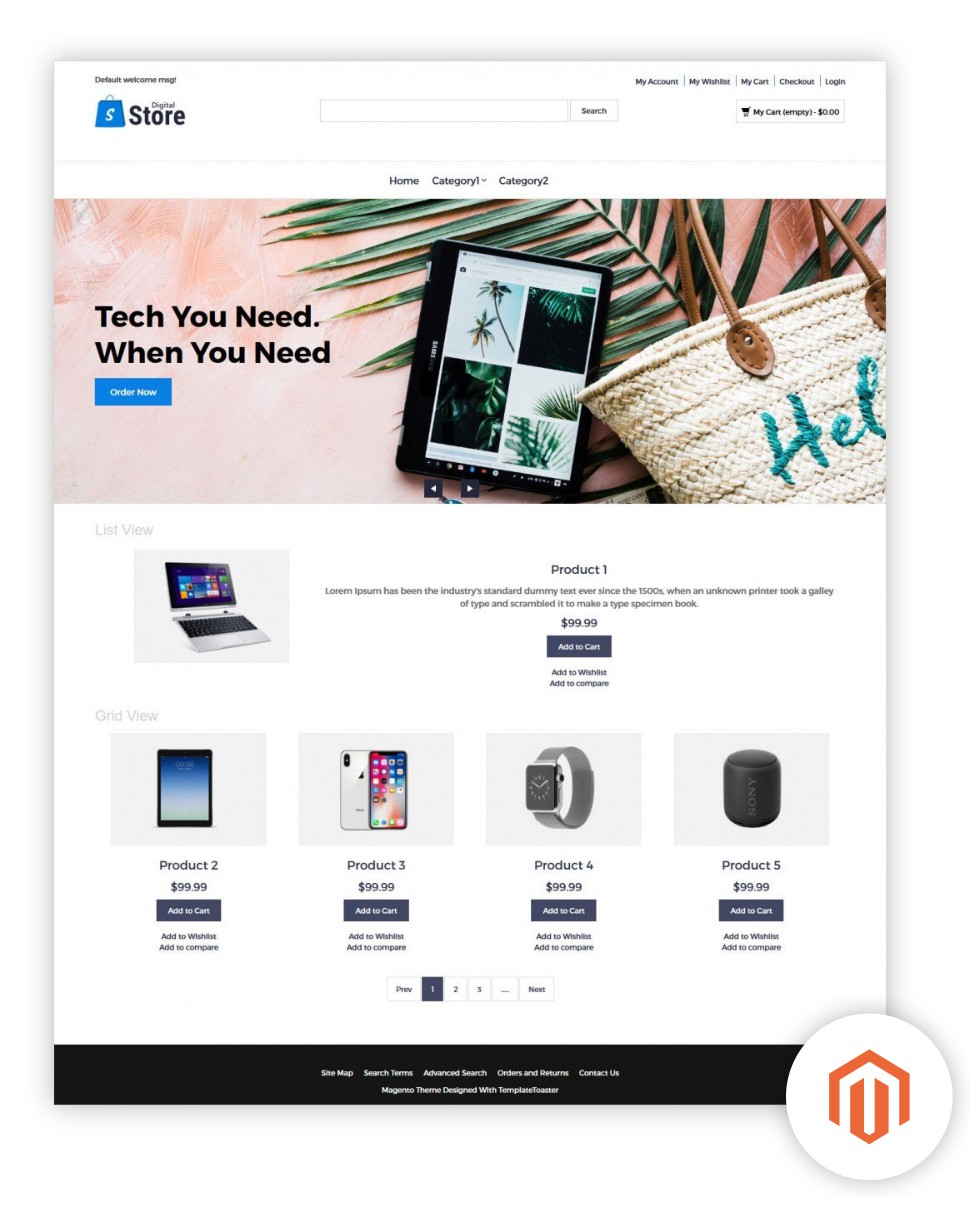 Compatible Magento Versions
TemplateToaster lets you design highly compatible template for Magento – one of the top ecommerce platforms. Theme generated with this wonderful software are fully compatible with Magento Version 1.9.x and the latest Magento Version 2.x.x
Multiple-Product Grid Styling
Multiple products can be displayed in grid-view on your Magento site page. Customize the grid layout such as 1 Column, 2 Column, and 3 Column of your ecommerce website as per your liking! A lot of options for designing and styling are also available in TemplateToaster software.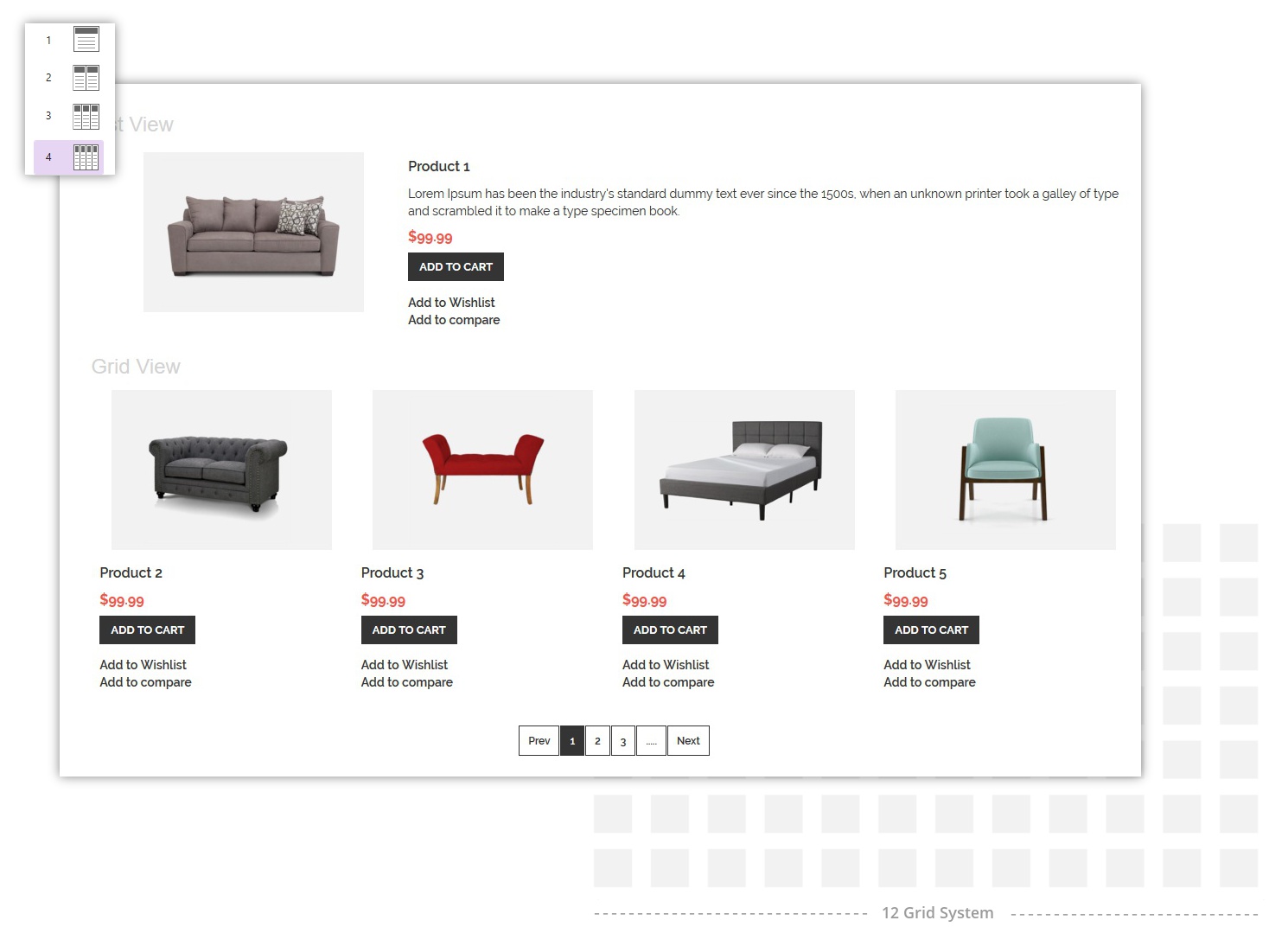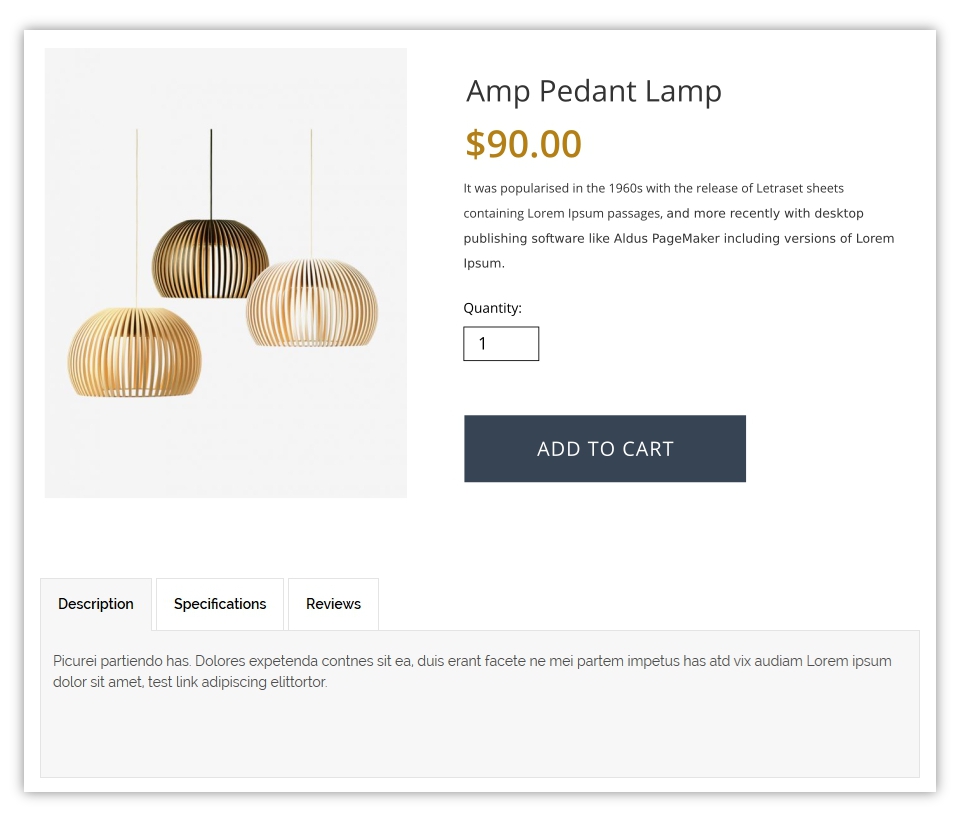 Product Page Options
This theme builder software enables you to pep up all product pages of your Magento website. Add zest to the page by styling the Swatch tab, Description tab, Specifications Tab, Product Review tab, Thumbnails, etc.
Checkout Pages
Enhance the look of the Progress Tab on the Checkout Page of your ecommerce website by adding different styles to it! Specific pages under the Multi-Checkout option like 'Shipping Info', 'Billing Info', 'Place Order' and 'Order Success' pages can be styled as you want them to appear to your customers!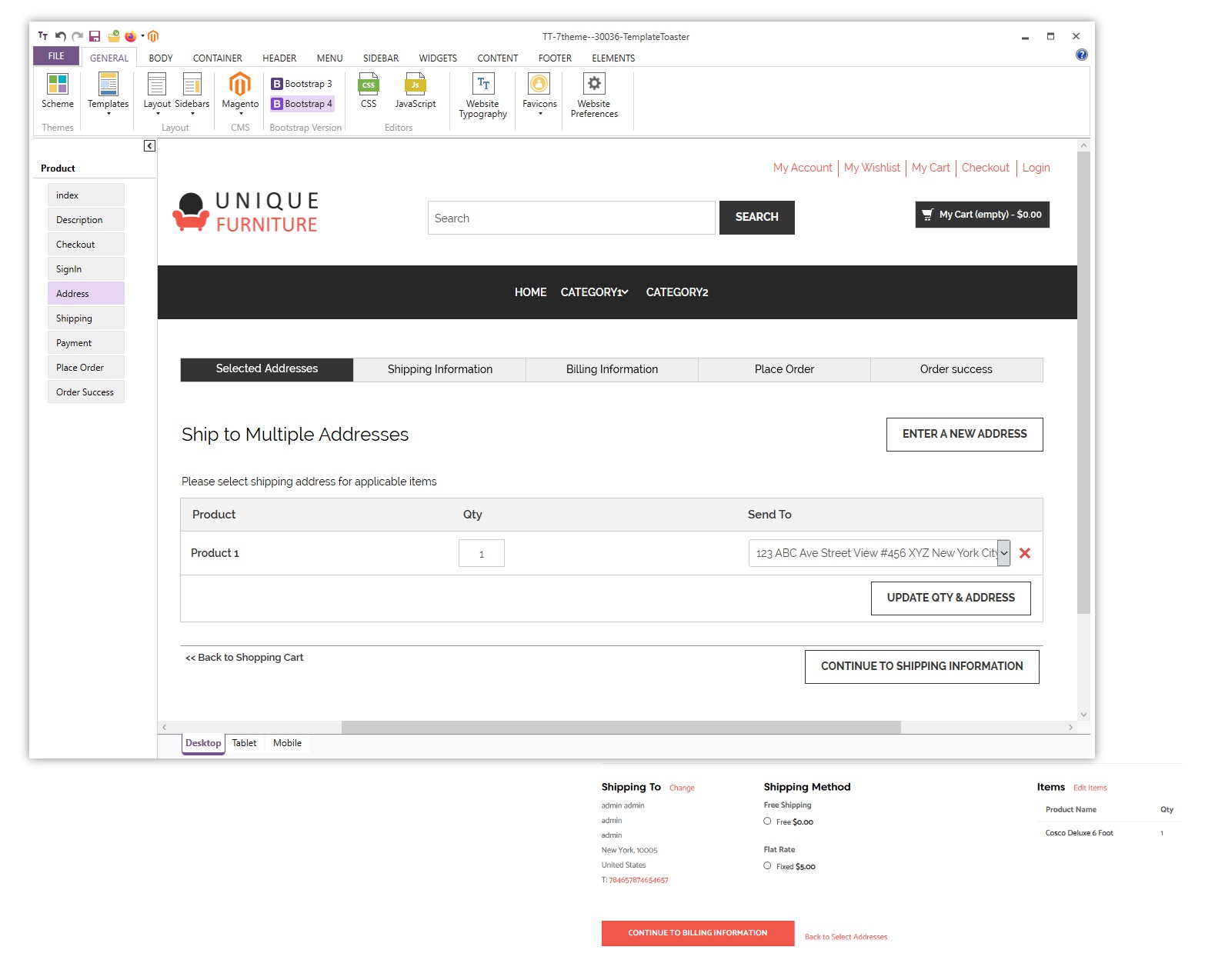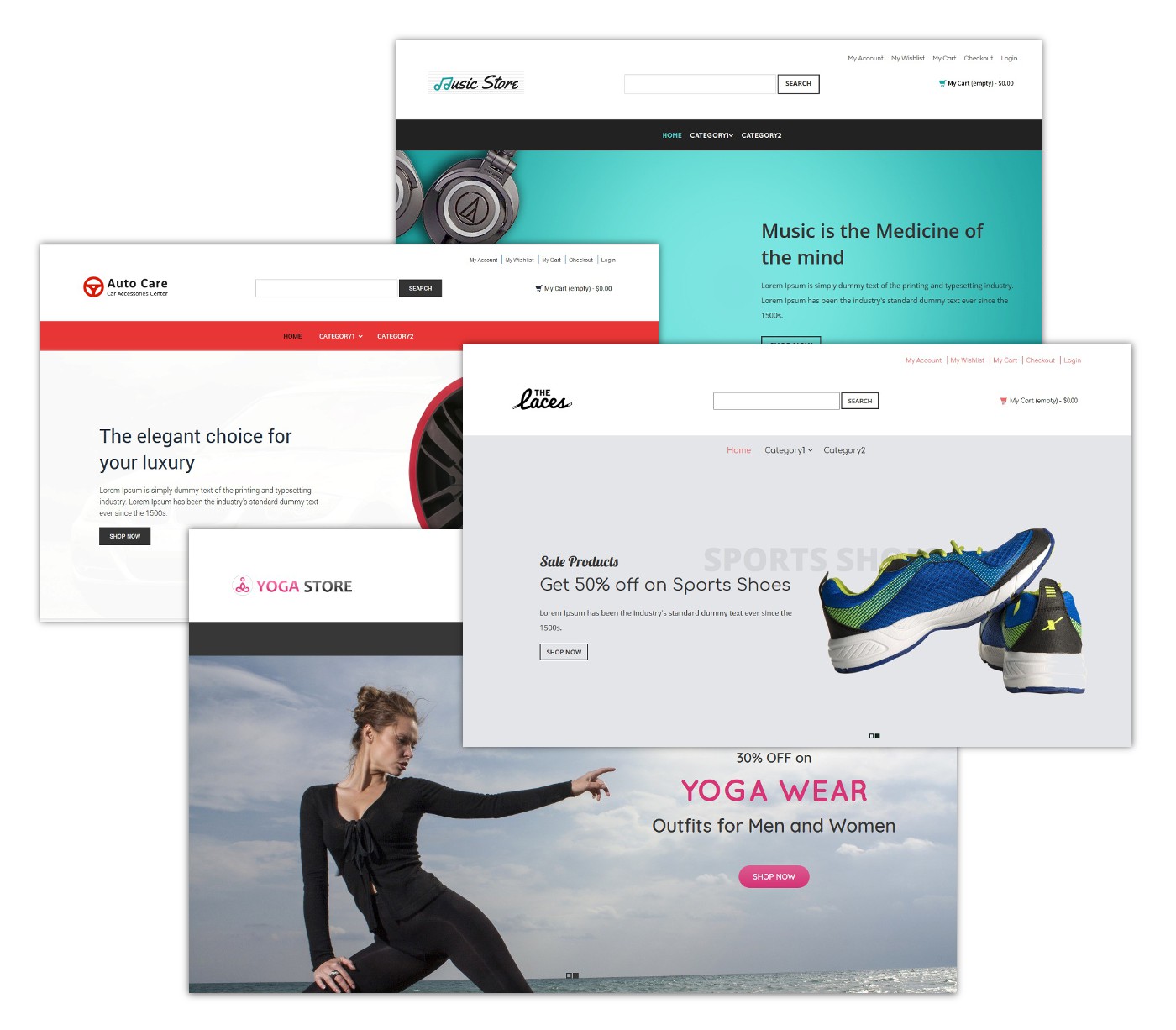 Robust Template
TemplateToaster doesn't make any changes to Magento core files. Thus, files remain intact ensuring the integrity and stability of the theme. All the guidelines laid down by Magento to build a theme are strictly followed. Hence, dynamic themes are generated.
How to Create a Magento site with this Powerful Magento Theme Builder
Below are the steps to design a fully functional Magento theme without a hitch. Here's how:
Look for a suitable pre designed Magento Theme from the TemplateToaster Magento theme repository and personalize it however you like it.
You can also create your own custom Magento theme from scratch using our Magento theme builder software.
We assume you already have your domain name and Magento installed on your hosting.
Now, export your Magento theme to the Magento website and configure it.
Make it live for shoppers and plan your promotions to grow your business.
Testimonials
With this Magento Theme Builder, you can quickly create a quality website that previously required months of hard work and effort to bring into existence. Everything has become very easy with the availability of this Magento theme builder.
I am really impressed with this handy Magento theme builder software. It is so simple-to-use and yet so powerful that you will be online with your Magento website in no time at all. The amazingly friendly user interface is the USP of this theme builder. I love it! Thank you, guys.
Thank you, guys, for this wonderful, magical, and incredibly easy software. Initially, I was so tense and confused about where to start from but this Magento Theme Builder made everything so pretty simple for me. And many not so technical people like me will surely love this software.
TemplateToaster Magento Theme Builder is surely the one powerful solution that we are using to help our customers. No matter how complex or simple their demands are, we are able to help them with everything. A highly recommended software for sure.
Make a Quick Start with Our Collection of Stylish Template
Provide a best-in-class shopping experience to your users with our professionally designed Magento theme.
Ready to Launch a Magento Website?
With the help of a variety of beautiful Magento template, you can create a fully-functional Magento website that looks great on all devices.