Why is TemplateToaster the best CSS Menu Generator?
It provides you the advanced tools to create cross-browser compatible CSS menu with ease. The CSS menu repository has a huge collection of pre-built menu templates which have tested on all latest browsers. Our menu CSS generator makes it simple to create your own custom menu without any technical knowledge. This CSS menu maker has all the advanced features to create a menu for your website.
Dynamic Menu Features
Power-packed with remarkable menu features. Design themes using TemplateToaster software!

Horizontal Menu
This CSS menu maker gives you the creatively built traditional horizontal menu layout. Horizontal menu makes the content browsing effortless.
Vertical Menu
Our CSS menu generator lets you use the site's center space in whatever manner you want it by adding the vertical menu on the left or the right side of the site.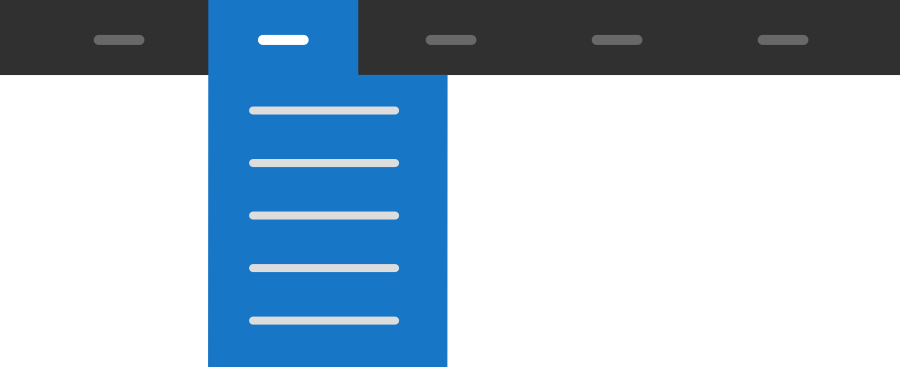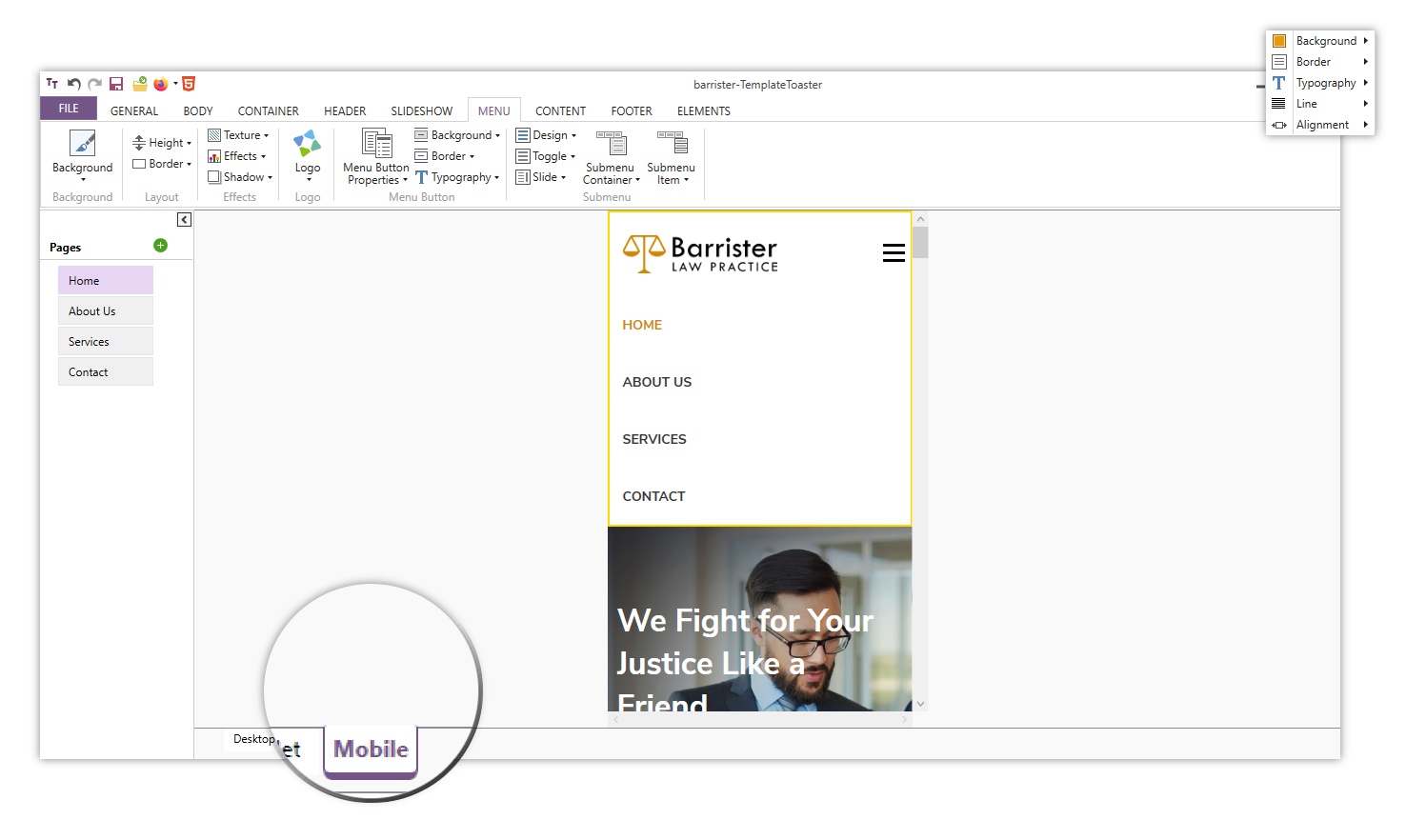 Responsive Menu
Keeping the basic need in mind our CSS maker offers you the responsive menu. The menu adjust with the screen size according to the device it is viewed on.
Mega Menu
Manage your categories and subcategories with TemplateToaster's easy to handle mega menu option. It plays an essential role for E-commerce sites.


Footer Menu
Create your nice and convenient Footer Menu with this CSS menu generator and link your Pages Contacts, Social Links, Privacy Policy, or embedded the map.
Build from Pre-designed Menu Templates
You can jazz up your menus with our awesome range of pre-built menu templates which offers you super amazing features that will magnify the working experience.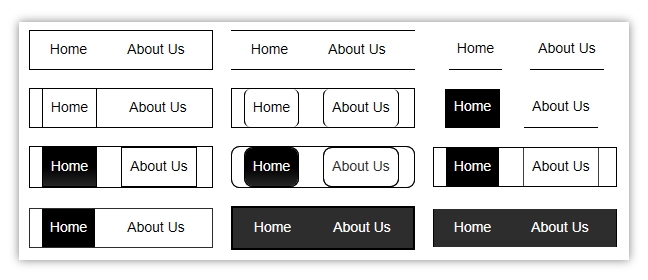 How to Create Menus with this CSS Menu Maker Software
Steps to create website menu with this CSS Menu Maker Software. Here's how:
Open TemplateToaster Software.
Start Create building your website.
Create your Menu anywhere on your website.
Upload your template or website to your hosting server.
Testimonials
This CSS menu maker has a huge influence on my success. The day I started using TemplateToaster I need not look elsewhere for any help or any other software. TemplateToaster is a complete package for me. The amazing customer support is the biggest plus which I personally like about it. These guys always listened to me patiently and served me well.
We've been looking for a CSS menu creator like this over a long time. This CSS menu creator has fundamentally improved our designing experience. It offers tons of customizations to make a design look and work perfectly. We really appreciate how helpful and personable your customer service team was.
It is completely unbelievable for us that how with almost no time and no efforts, we are ready with a wonderful design and all thanks to this CSS menu generator. It is so simple and easy to use and give us the best experience. Ever! Thank you guys!
This tool is sheer gold. Yes! It has the ability to turn your project into a success. Thus, turning you into a successful businessman. I am simply in love with this CSS menu maker. The powerful utility comes with simple handling and that's what makes it more appealing.
Having no experience can be really daunting when you wish to start a website. But it becomes really easy when you have a friend by your side that too a professional one. TemplateToaster's CSS menu creator is a great tool that these guys have created for people like me… unbelievable experience… Three cheers for them! And of course a big thank you!
The CSS menu maker is nice and simple. These guys deliver what they promise and this is what makes them more reliable and loyal. The only thing I regret using TemplateToaster is that not finding it sooner! I've tried various other CSS menu makers but nothing beats TemplateToaster in terms of functionality. I strongly recommend it!
Ready to design your CSS Menus
Download TemplateToaster Software and create desired type of CSS Menus.